CBI probing firms owned by ICICI-Bank CEO Chanda Kochhar's family
CBI probing firms owned by ICICI-Bank CEO Chanda Kochhar's family
Apr 09, 2018, 09:25 am
2 min read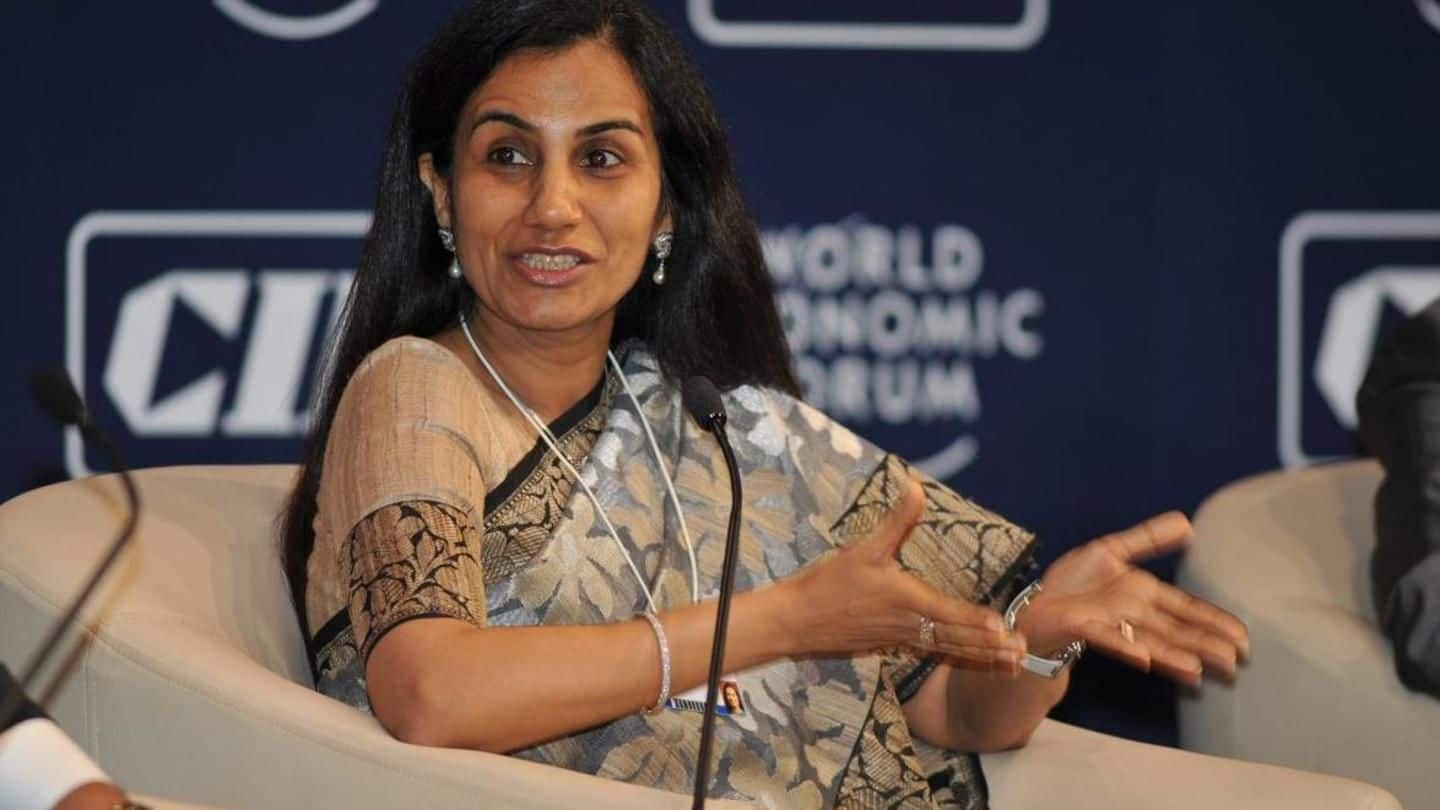 Investigators probing the alleged scam involving Deepak Kochhar, husband of ICICI Bank CEO Chanda Kochhar, are examining if he or brother Rajiv set up any shell companies to launder money. "The prime focus is on NuPower Renewables," said an official, whose "shareholders have changed over the years." It is alleged Video Chairman Venugopal Dhoot provided them monetary benefits in exchange of loans from ICICI.
What is the alleged scam about?
In 2010, Venugopal allegedly lent Rs. 64cr to NuPower Renewables Pvt Ltd, which he set up with Deepak and two others. However, he transferred the company's proprietorship to a trust owned by Deepak for Rs. 9L, just six months after he got Rs. 3,250cr loan from ICICI Bank as part of a Rs. 40,000cr loan he sourced from about 20 banks.
The several firms under the scanner
Now, the probe has spread to other companies held by the Kochhars and their relatives. In NuPower's case, shareholders kept changing, "and this is where names of companies like DH Renewables Holding and Pacific Capital Services emerge," the investigator said. Pacific again has four subsidiaries -Daisy Finvest Pvt Ltd, Opel Properties Pvt Ltd, Powerful Fintrade and Investments Pvt Ltd, and Opel Properties Pvt Ltd.
Why are these firms suspected?
The changing ownership of these firms is being probed. In Pacific's case, in 1999, 90.92% stake was owned by Neelam Advani, Chanda's sister-in-law Virender Kochhar, Deepak's father, owned the remaining. As of March'17, while Advani retained her stake, one Sharad Mhatre owned 9.08%. Most companies are loss-making, with investments of few tens of lakhs. Opel hasn't filed any papers with the RoC since 2015.
What is the role of Rajiv Kochhar in the scam?
As for Rajiv Kochhar's involvement, CBI is investigating if his Singapore-based Avista Corporate Finance helped Videocon restructure its debts, and if it involved anything illegal. He was stopped at the Mumbai Airport while leaving India last week, and has been questioned for hours by CBI.
Deepak, Dhoot barred from traveling outside India, preliminary inquiry on
The CBI has since ordered a preliminary inquiry. Lookout circulars have been issued against Dhoot and Deepak Kochhar, thus barring them from traveling outside India. No circular has been issued against Chanda, nor has she been named in the inquiry. "The main investigation is in CBI; other agencies like ED, SFIO and I-T will act on inputs shared by CBI," an official said.