ISRO-TeamIndus contract terminated: End of India's private Moonshot mission?
ISRO-TeamIndus contract terminated: End of India's private Moonshot mission?
Written by
Ramya Patelkhana
Jan 10, 2018, 12:25 am
3 min read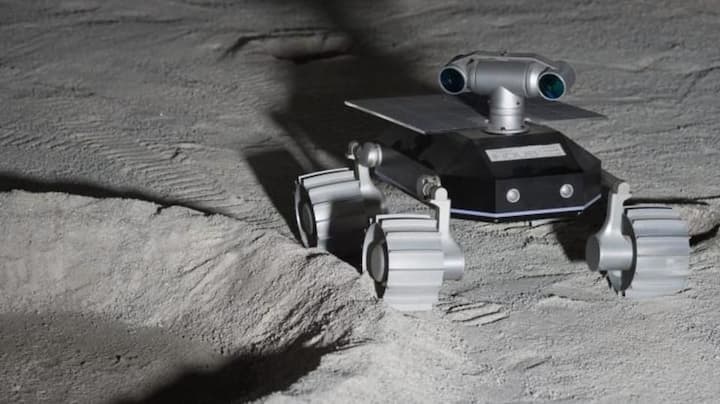 India's only Google Lunar XPRIZE (GLXP) finalist, Bengaluru's space-tech startup TeamIndus's Moonshot mission hit a major roadblock. The Ken reported TeamIndus's PSLV launch contract with ISRO's commercial arm Antrix -for the $30mn GLXP by landing a rover on Moon before 31 Mar'18- was called off. It's impossible for TeamIndus to secure another contract, says the report. Is TeamIndus out of the private Moon race?
ISRO's decision to pull out of mission
The Ken quoted a source as saying: "ISRO has cancelled the contract for a lack of compliances and payment issues, Rahul [Narayan, co-founder TeamIndus] has spoken to all on the floor recently and informed all of ISRO's decision of pulling out of the mission".
What exactly is the Google Lunar XPRIZE?
Google Lunar XPRIZE space competition offers $20mn to the winner and $5mn each for the runner-up and bonus winner. Out of 33 teams, only five now remain in the competition: India's TeamIndus, Japan's Hakuto, Israel's SpaceIL, the US's Moon Express, and Synergy Moon (international team). Teams need to land a rover on Moon, travel 500m, and transmit those images to Earth by 31 Mar'18.
GLXP is all about smart technology but most importantly, money
For GLXP, teams should land a privately-funded Moon rover which requires a lot of money. TeamIndus's mission budget was $70mn; ISRO's PSLV chartered launch itself costs $20mn. Building and testing the rover cost many more millions. The start-up raised only $35mn. Also, teams can't raise more than 10% funds from governments or space-exploration agencies. ISRO sources reportedly said TeamIndus couldn't gather required funds.
Lack of tech progress, hardware procurement, management issues
Apart from scarce funding, TeamIndus is also behind its tech milestones. Even if it had enough funds, the 31 March-deadline would be impossible from a "technical and logistical perspective." Tech progress is really slow. The critical hardware arrived late; some hardware, including the crucial position-tracking Inertial Measurement Unit, hasn't arrived yet. Management-related issues, continuous exits, and obsessive PR (public relations) game are also responsible.
Where are the its co-founders?
The Ken says it's been months since TeamIndus co-founders (other than Rahul Narayan) -Dilip Chabria, Julius Amrit, and Sameer Joshi- "actively participated in the company affairs". Vivek Raghavan (Investor Director and major shareholder) took charge of TeamIndus, after which tech progress became even slower.
With GLXP mission hitting roadblock, what can TeamIndus do now?
The end of GLXP dream "shouldn't be the end of the road" for TeamIndus. It may have plans for commercial space projects. Though TeamIndus doesn't have in-house product development, it can become a consultancy. It is India's only firm, outside ISRO, to "have a full mission design capability". It still has an "opportunity to partner with ISRO under a private-public partnership."
What about the other GLXP finalists?
Japan's Hakuto was also supposed to transport its Moon rover on TeamIndus's rocket. Now that its PSLV launch contract with ISRO is canceled, it's unclear what Hakuto will do. While TeamIndus (and maybe Hakuto) is unlikely to meet the deadline, Israel's SpaceIL already postponed its Moonshot mission to 2019, meaning it wouldn't meet the deadline either.