#MeToo fallout: After global protests, Google to change harassment policy
#MeToo fallout: After global protests, Google to change harassment policy
Written by
Shiladitya Ray
Nov 09, 2018, 06:32 pm
3 min read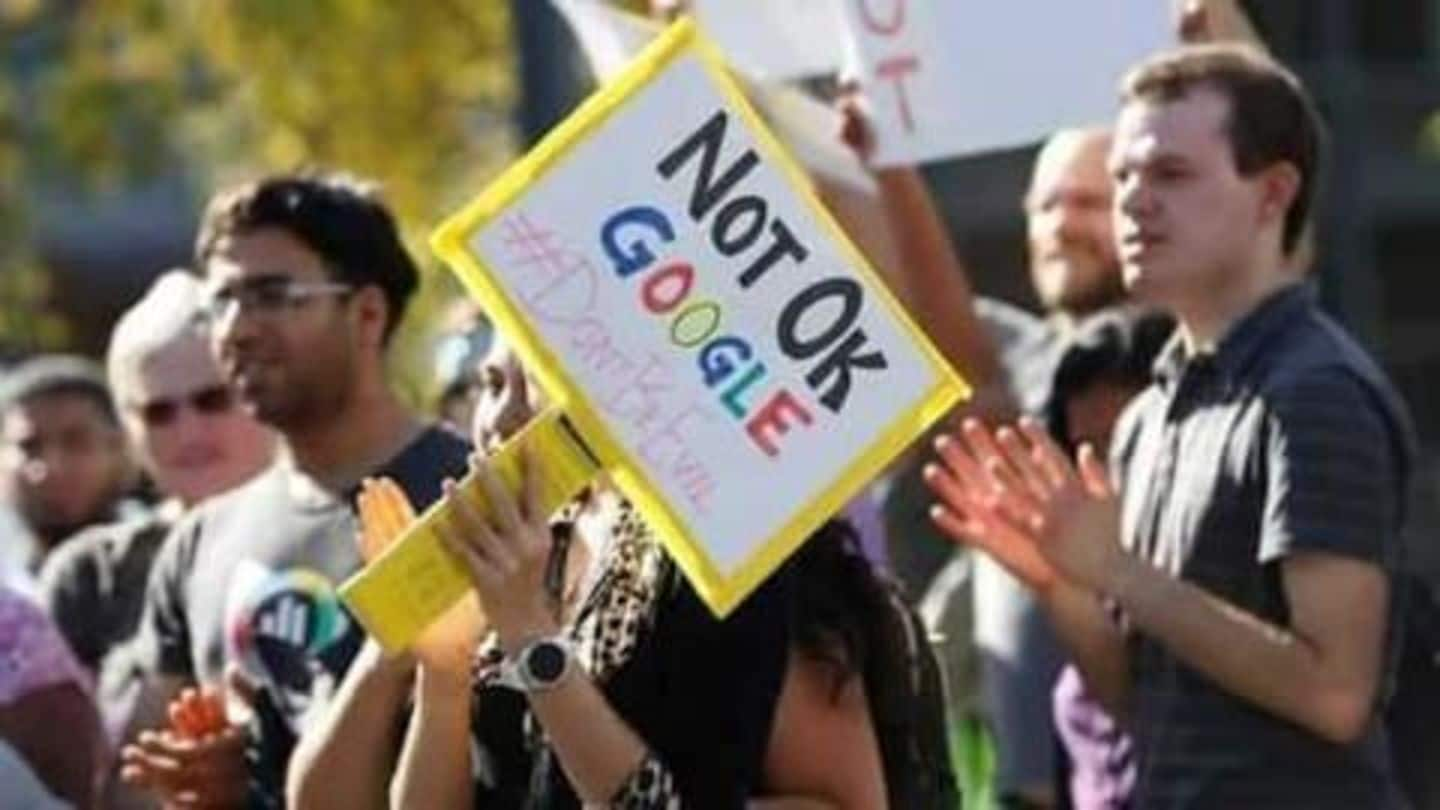 After Google employees staged a massive global walk out to protest against the tech giant's handling of sexual harassment cases, Google CEO Sundar Pichai has announced that Google will overhaul its sexual harassment policies to the tune of the demands made by the employees. Critics, however, have said that the overhaul only addresses some concerns, and remains silent on others. Here are the details.
Backstory: On November 3, 20,000 Google employees walked out
On November 3, over 20,000 Google employees across 50 cities in the world staged a walk out to protest against how Google handled sexual harassment cases within the company. Sexual harassment allegations against Android creator Andy Rubin was at the core of the agitation. During the agitation, the employees demanded ending forced arbitration, a narrowing of the wage gap between men and women, and transparency in sexual harassment proceedings.
The harassment allegations against Android creator Andy Rubin
Andy Rubin exited Google in 2014, but a recent NYT report revealed that his exit had been precipitated by sexual harassment allegations. In 2013, Rubin, exploiting his power, had allegedly coerced a co-worker into oral sex. While Google had asked Rubin to resign in light of the allegations, the 'Father of Android' was reportedly given a whopping $90mn severance package by the tech giant.
The changes announced by Pichai
Addressing the concerns, Sundar Pichai, in an email on Thursday, informed employees that Google would end forced arbitration - the practice of settling sexual harassment cases behind closed doors. Additionally, Pichai promised to set up support systems for people who come forward, revamp the investigation process, and create more transparency by sharing data on harassment claims and investigation outcomes.
Google has made arbitration 'optional'
Forced arbitration, which has been a corporate practice for decade, came under intense scrutiny recently, with the #MeToo movement spreading its fire to corporate America. While Microsoft and Uber were quick to back out from forced arbitration policies, Google, up until now, had been resistant to a policy change. However, now, Google has made arbitration "optional" for individual harassment and sexual assault claims.
No mention of pay gap reduction, addressing racism
Additionally, the tech giant has said that it would set up a dedicated website for sexual harassment and sexual assault complaints, and has assured "live support" for people looking to complain. However, Pichai's email made no mention about employees' demands to eliminate the gender pay gap. Neither was anything said on "systemic racism" - Google's leadership remains overwhelmingly white and significantly male-dominated.