#FinancialBytes: 5 reasons to not take a credit card
#FinancialBytes: 5 reasons to not take a credit card
Written by
Ramya Patelkhana
Jan 24, 2019, 01:13 am
3 min read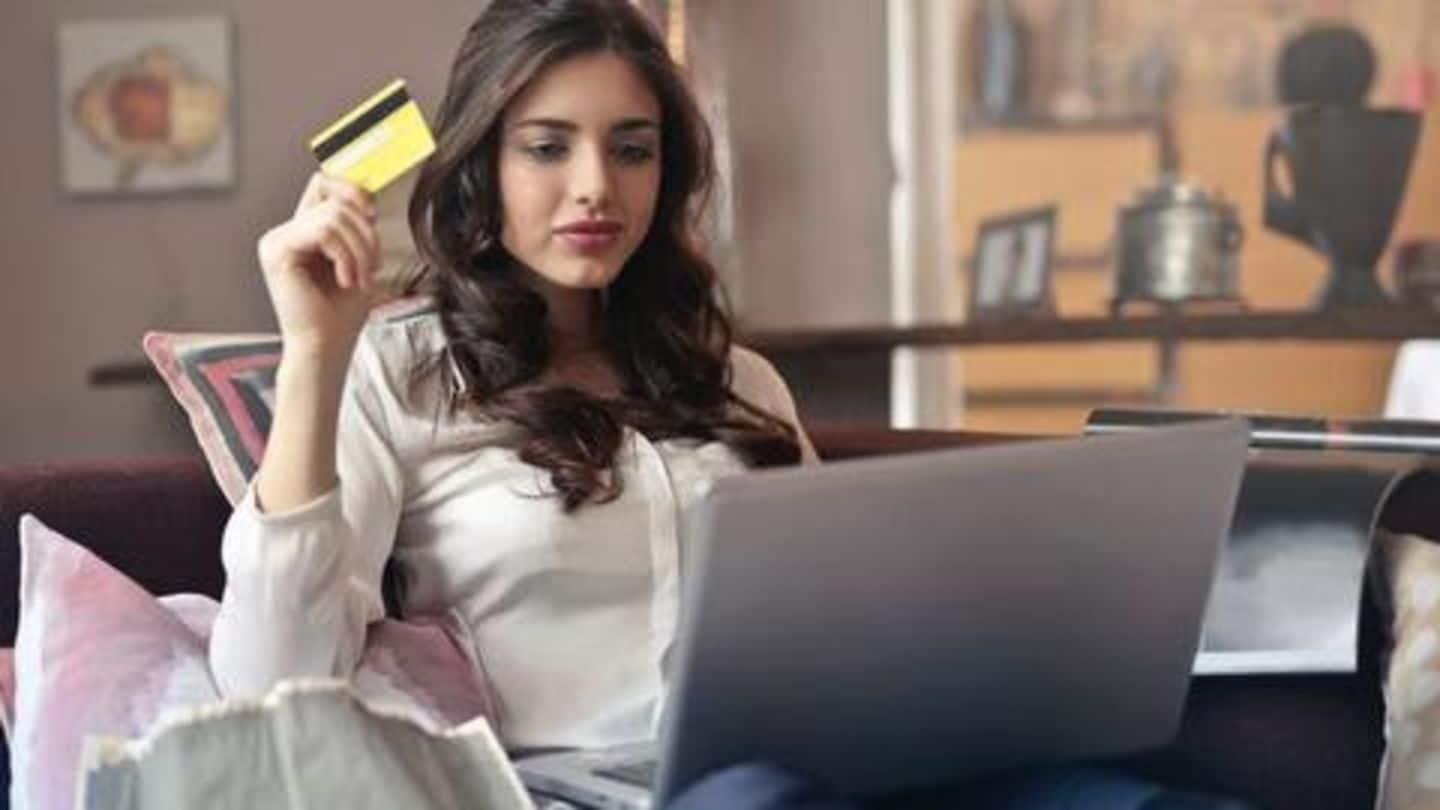 Credit cards have become one of the widely-used cashless payment methods because of the convenience they offer. It is a powerful financial tool and also offers benefits if used responsibly. However, if not handled well, credit cards can become a huge burden. There are also some good reasons to not own a credit card. Here's why you should avoid taking a credit card.
Credit cards might lead to a debt trap
Credit cards should be used only as a payment method to enjoy the benefits and not as a method for financing, which could lead to a financial disaster. With high interest rates, maintenance charges, minimum fee (that increases as new purchases or interest charges are added to balance), and other charges, credit cards might push cardholders into debt; so, it's better to avoid them.
People might spend more with credit cards than with cash
With credit cards, some people, especially those with bad spending habits, might get into financial trouble. They tend to spend more using credit cards than they usually would when paying with cash; this also means they have to pay higher monthly interest. One must remember that high usage of credit card limit indicates the borrower's credit hungry behavior, which adversely affects their credit score.
Credit cards attract very high interest rates
Banks or credit card companies generally charge very high interest rates. The interest amount increases with higher usage of credit card limit. And, if cardholders are not able to clear the outstanding amount and pay only the minimum due amount every month, it does not really decrease their debt or outstanding balance. Banks would continue to charge high interest on the entire outstanding amount.
#4: Having a credit card means additional expenditure
Credit cards can come in very handy in time of crisis or financial emergencies but maintaining a credit card means more expenditure and higher debt. Apart from the monthly interest, customers are also required to pay joining fees and annual/renewal charges which increase the expenditure.
If you have debt, credit-cards will only add to it
People who have home loans, education loans, or other large loans and those strapped with debt shouldn't take credit cards as they will only add to their burden. Those who don't have enough or regular income should avoid credit cards to stay away from debt troubles. Also, people earning enough to qualify for credit cards shouldn't take one if they have many financial obligations.