#FuelWoes: Petrol crosses Rs. 80/liter in Delhi, diesel Rs. 72.51/liter
#FuelWoes: Petrol crosses Rs. 80/liter in Delhi, diesel Rs. 72.51/liter
Sep 08, 2018, 01:01 pm
2 min read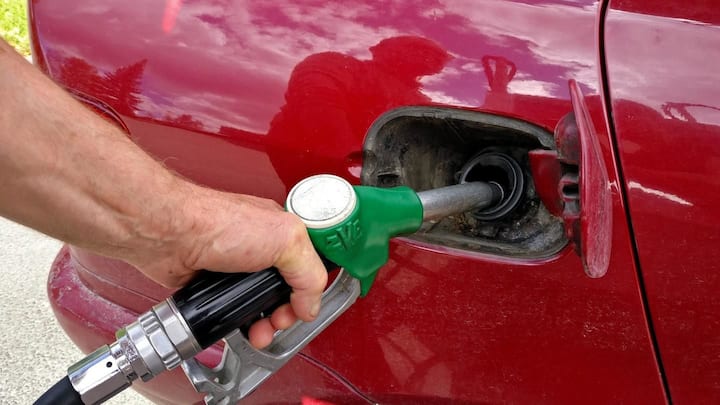 Continuing the race upwards, fuel prices have seen a hike for the third consecutive day. In Delhi, petrol touched the Rs. 80-mark for the first time ever. It now costs Rs. 80.38/liter (till today at least!), while it's Rs. 87.77/liter in Mumbai. On the other hand, the diesel prices have increased to Rs. 72.51/liter in Delhi, and Rs. 76.98/liter in Mumbai. Here are the finer details.
The new rates for Delhi and Mumbai
First things first, why the price hike?
Notably, the drop in Iranian exports and inventories has led to a continuous surge in the global prices of crude-oil. Since India is the third-largest importer of crude globally, the depreciation in rupee against the dollar has also pushed the price of oil upwards. Perhaps, now is the time to bring petrol and diesel under the ambit of GST.
What could the hike mean for India?
The rise in oil prices can widen India's current account deficit to 2.6% of GDP in the current fiscal as compared to the 1.9% in FY18. The hike in petrol and diesel prices will also lead to heavy inflation in retail and whole-sale sectors.
Meanwhile, what does the Opposition have to say?
Meanwhile, Congress has announced a nationwide strike on September 10 protesting against the record-hike in fuel prices. It claims that the hike is due to heavy taxes and has demanded to cut the excise duty, as their own government did. "The price is built up by excessive taxes on petrol and diesel. If taxes are cut, prices will decline significantly," former Finance Minister Chidambaram said.
Overall hike: The numbers are startling!
The prices of petrol and diesel have seen a total rise of Rs. 2.85/liter and Rs. 3.3/liter since mid-August against the backdrop of rupee hitting a new low against the US dollar. The hike has also made imports costlier than ever before.