Honor loses prototype smartphone, willing to pay Rs. 4L
Honor loses prototype smartphone, willing to pay Rs. 4L
Written by
Ayushi Chamoli
Apr 26, 2019, 10:32 am
2 min read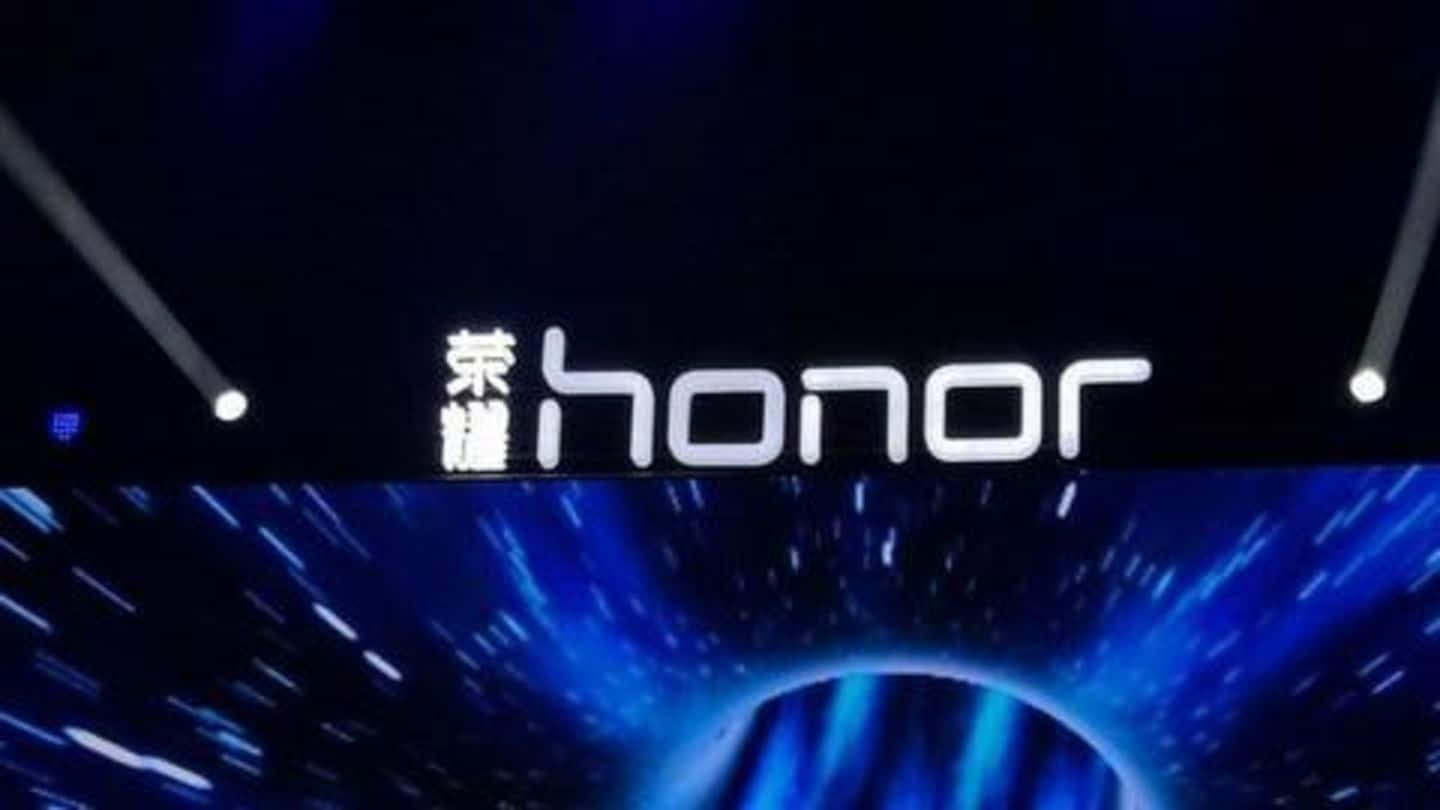 On April 22, an employee of one of the leading smartphone companies, Honor, lost the prototype of a new yet-to-be-launched smartphone in Germany. The company tweeted about the incident and is seeking people's help to find it. Honor, a sub-brand of Huawei, is willing to pay around Rs. 4 lakh to the person who will bring it back to them. Here are the details.
Prototype, covered in protective case, lost in a train
In the tweet, Honor Germany claimed that the employee, who was carrying the prototype, was travelling from Dusseldorf to Munich, Germany, in the ICE 1125 train. The amount for returning or finding the prototype was also announced through the tweet. According to reports, the prototype is covered with a grey protective case on the rear side. The company, obviously, didn't tweet the picture.
Honor Germany gave out all the details via a tweet
New Honor 20 series phones will launch on May 21
Meanwhile, the company's desperation is understandable as it is planning to launch a new Honor 20 series smartphones in London, UK, on May 21. The lost prototype is also speculated to be of the same series. In case the company does not get a hold on the prototype before the launch, the whole purpose of the launch exercise will be lost, experts feel.
Money offered justified as the company needs to avoid leak
Although the reward money offered by Honor is justified as the company surely does not want its phone to be leaked, there are chances that several websites/publications would be willing to pay more for the prototype. Notably, the upcoming Honor 20 series that the company will be unveiling next month could include, Honor 20, Honor 20 Pro, Honor 20A, Honor 20C, and Honor 20X.
iPhone 4 and Pixel 3 XL prototypes were lost earlier
Wondering what was the prototype doing with an employee? Well, the companies often distribute such prototypes among their employees, before the actual launch, for testing them thoroughly. The prototypes are always covered in case so that they don't get leaked. Earlier, Apple iPhone 4 prototype was lost in a pub and Google's Pixel 3 XL was reportedly found in a cab.