After Hyderabad, IKEA eyes Noida with Rs. 5,000cr investment
After Hyderabad, IKEA eyes Noida with Rs. 5,000cr investment
Dec 20, 2018, 11:58 am
3 min read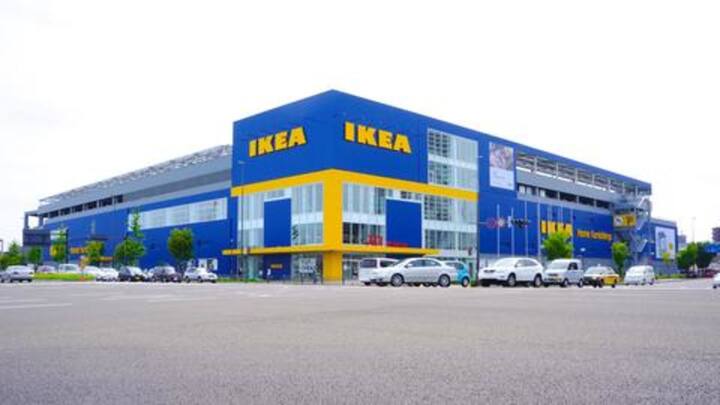 A few months after opening its first Indian store in Hyderabad, Swedish furniture giant IKEA has now set its sight on Noida. Reportedly, IKEA has signed an MoU with the Uttar Pradesh government for an investment of Rs. 5,000cr in Noida. Last week, IKEA had been asked by the UP government to provide detailed plans about its proposed investment at the earliest. Here's more.
IKEA's investment in Noida will create 8,000 jobs
Interestingly, back in 2015, IKEA had signed an MoU with the then Akhilesh Yadav-led UP government for investing Rs. 500cr each in Noida, Agra, and Lucknow, and opening stores in these cities. The fresh MoU, however, reflects IKEA's new plans. The Rs. 5,000cr investment in Noida for a large-format IKEA store is expected to create 4,000 direct, and 4,000 indirect jobs.
IKEA has a long-term vision for UP
Typically, IKEA stores have areas of around 400,000 sq ft. However, because such enormous tracts of land are difficult to find within cities, IKEA is reportedly planning to change its model and open smaller standalone stores and stores within malls. Further, IKEA has a long-term vision for UP wherein it wants to create retail and commercial parks comprising shopping centers, offices, and commercial projects.
Simultaneously, IKEA is also expanding to other states
Simultaneously, IKEA is also looking to establish itself in other states. While it is still looking for suitable land in Noida, the Swedish furniture giant has already acquired land in the range of 10-23 acres in Mumbai, Bengaluru, and Gurugram for building large-format stores. A large-format store is expected to open in Navi Mumbai next year, and Gurugram is expected to follow suit soon.
IKEA plans to have a presence in 49 Indian cities
Although IKEA only recently entered India, it has ambitious goals. In 2013, the Swedish giant received India's approval to invest Rs. 10,500cr to build supply chain infrastructure for its stores. Reportedly, by 2030, IKEA plans to have a presence in as many as 49 Indian cities, with a mix of both large-format and smaller stores.
Commercial pursuits apart, IKEA is also planning to combat pollution
Apart from its commercial pursuits, IKEA is also looking introduce a first-of-its kind model of re-using rice straw from farmers for its products. The move is aimed to curb pollution in the NCR, and if successful, the model could be replicated around the world.
Painstaking research preceded IKEA's entry into India
IKEA's foray into India, which arguably kicked off with the opening of the Hyderabad store, came after years of painstaking research. Over 1,000 households were surveyed to understand Indians' needs, wants and preferences. Further, owing to the highly price-sensitive nature of the Indian market, IKEA also had to price its products in a manner that would be enticing for the middle-class.
IKEA got off to an encouraging start in India
That said, IKEA got off to an encouraging start in India with its Hyderabad store, which saw over 40,000 people visit it on day one. With its stores offering thousands of products starting from Rs. 200, IKEA is looking to cater to the entire spectrum of Indian furniture buyers, from the lower middle-class to the rich.
The future of the furniture industry in India looks bright
Although the furniture industry in India is largely an unorganized one currently, the organized furniture industry is starting to take hold. Reportedly, India's organized furniture industry is slated to grow at 20% per annum, reaching a size of $32bn by 2019. With a rising trend of using modular and state-of-the-art furniture in urban spaces, India's cities are ripe markets for IKEA.