More revelations in Kochhar 'scam': Family's Mumbai flat under scanner
More revelations in Kochhar 'scam': Family's Mumbai flat under scanner
Jun 21, 2018, 12:31 pm
3 min read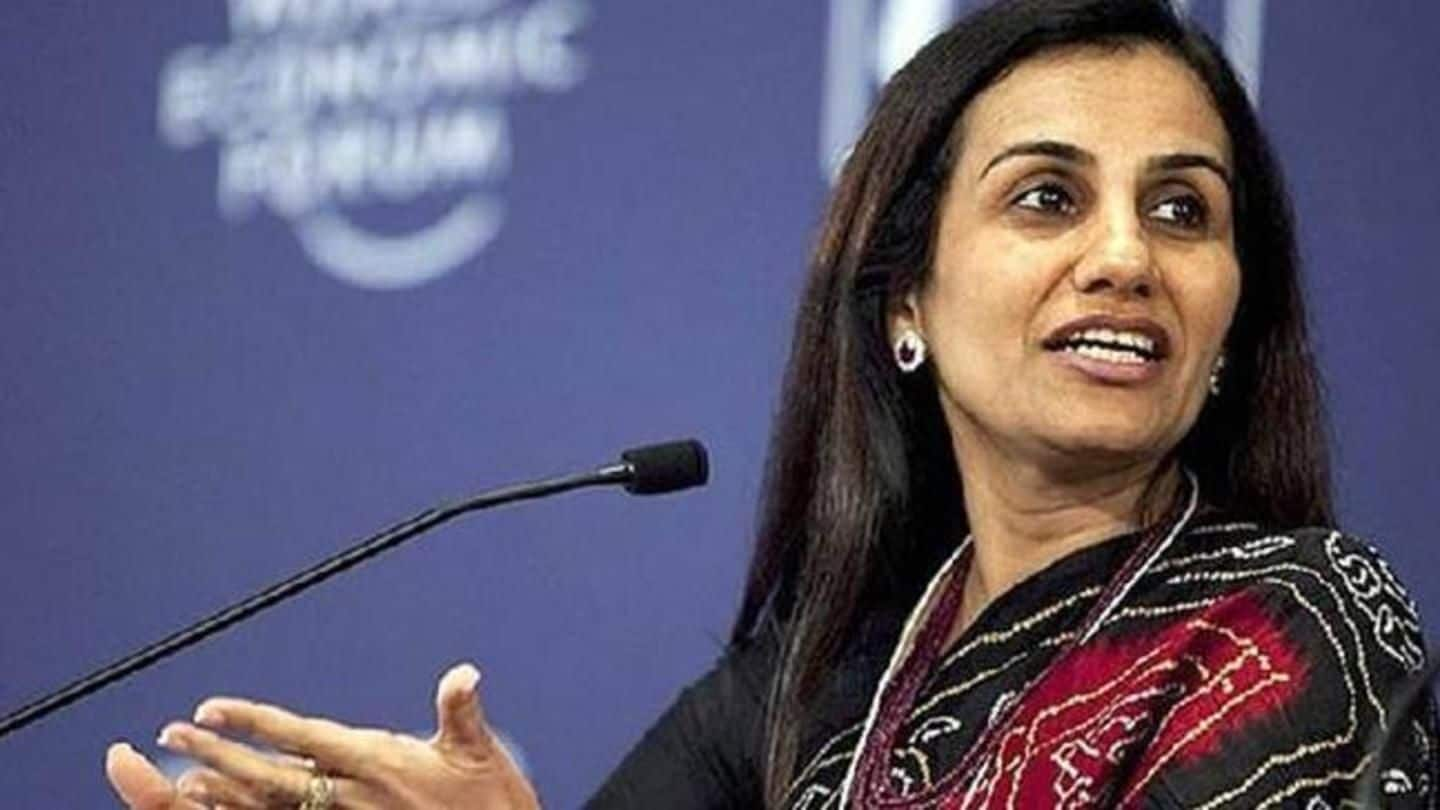 More reports have surfaced about a 'nexus' between Chanda Kochhar, ICICI Bank CEO, and Videocon's Venugopal Dhoot. After allegations of an illegal Rs. 3.250cr loan, unauthorized dealings through NuPower Renewables and Credential Finance, IE has now turned the spotlight on to the Kochhars' family residence at 45, CCI Chambers CHS Limited (Mumbai). Here's apparently how it went from the Kochhars to Dhoot and back.
According to IE, the house was brought through Credential, a financial services firm founded by Chanda's husband Deepak Kochhar and his brother Rajiv. After prolonged financial stress, the company was suspended from trading in 1996-97. As of 2001, the Kochhar family had a 2% stake in Credential, while Videocon International, another shareholder, owned 17.74%. To resolve dues, Credential transferred the flat to the latter.
House brought back, firm's name changed
In 2009, Videocon nominated Quality Appliances Pvt Ltd, an associate, to acquire the flat on its behalf. Just a year or two later, Deepak Kochhar brought back the house at a cheap price. Quality Appliances is now known as Quality Techno Advisors. Its registered office, incidentally, is at 618, Nariman Point, also the office of NuPower Renewables, another company promoted by Deepak.
Quality Techno Advisors is now even owned by Deepak!
Quality Appliances was established in 2008 by Vilas Salunke and Kavishwar Patil, former directors of various Videocon groups. In March'10, three Videocon-promoted companies— TekCare India, Evans Fraser and Nippon Investment—were together allotted 90.91% stake in Quality. In 2012, all three sold their holding to Patil, who continued to hold his 95.45% till March'16. According to latest data, Quality is completely owned by Deepak Kochhar.
Despite records, Kochhars and Dhoot deny allegations
Responding to IE, Deepak said he had owned the 45, CCI Chambers flat since 1996, and had given all clarifications to the I-T department. Dhoot, meanwhile, blatantly denied that the flat was ever mortgaged to Videocon, and that Deepak had always owned it. However, records with the Registrar of Companies show that in 2009-10, Quality changed its address from Andheri to 45, CCI Chambers.
Chanda Kochhar currently on indefinite leave till probe is over
Three months after reposing "full faith and confidence" in ICICI Bank CEO Chanda, the bank announced two days ago that she "has decided to go on leave till the completion of the enquiry" into alleged conflict-of-interest. The matter is being probed by CBI, SEBI, RBI, and even the US' SEC (Securities and Exchange Commission). Deepak and Rajiv are under investigation too.