ICICI Bank's Kochhar to "go on leave" till probe completed
ICICI Bank's Kochhar to "go on leave" till probe completed
Jun 19, 2018, 09:28 am
3 min read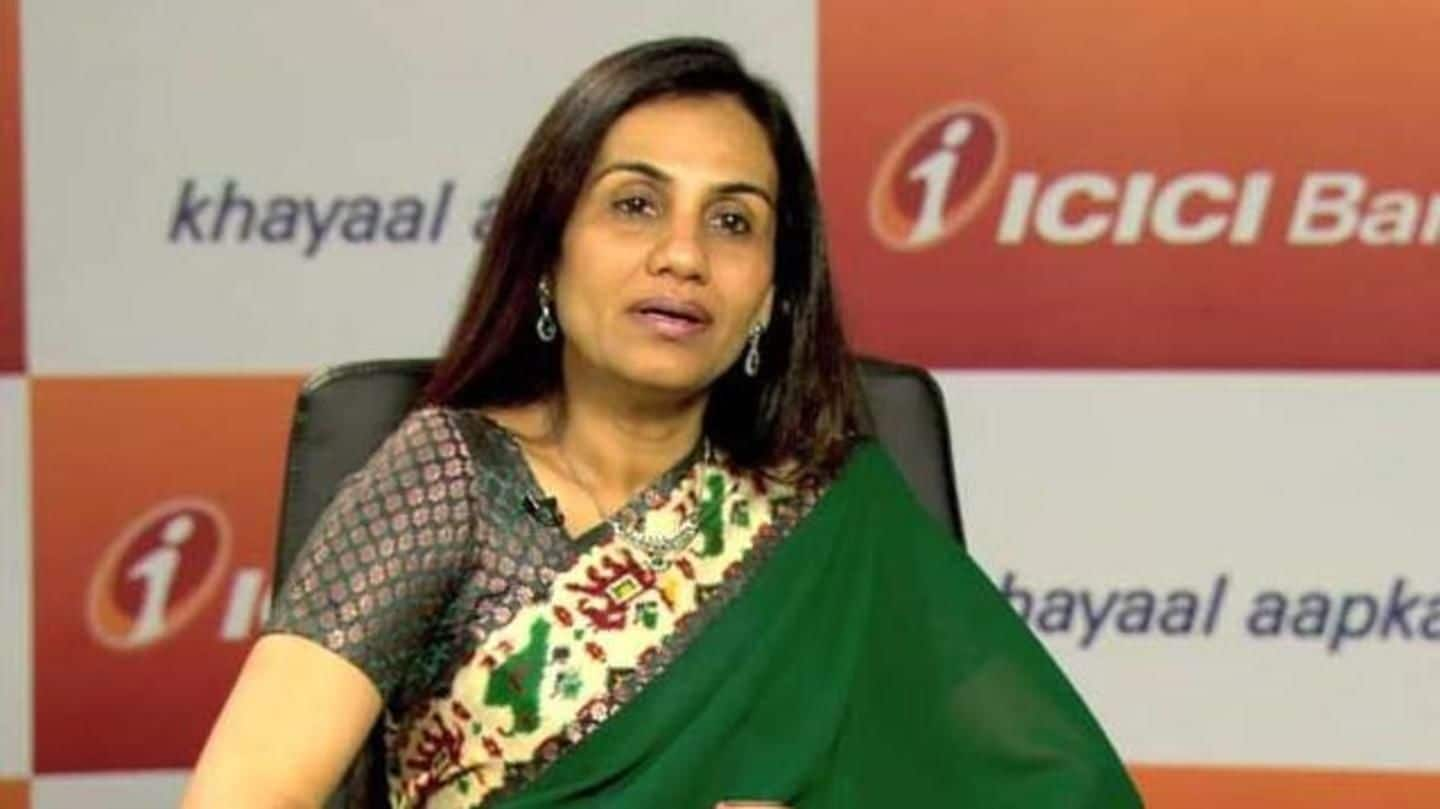 Three months after reposing "full faith and confidence" in ICICI Bank CEO Chanda Kochhar, the bank's board has announced she "has decided to go on leave till the completion of the enquiry" into conflict-of-interest allegations against her. Sandeep Bakhshi, ICICI Prudential Life CEO, will now take over as chief operating officer (COO). "During her absence he will report to the board," a statement said.
Bakshi to report to Kochhar, who will continue as CEO
Bakshi, formerly deputy MD of ICICI Bank, has been appointed COO for five years starting June 19. He will handle all business and corporate center functions. For now, he will report to Chanda, who will continue in her role as MD and CEO, the bank said. Her term ends March'19. ICICI Bank CFO NS Karnan will replace Bakshi as ICICI Pru CEO.
All about the Kochhar-Dhoot scam in brief
In March, reports emerged that relatives of Chanda Videocon's Venugopal Dhoot were allegedly involved in several illegal transactions since 2001. Apparently, Venugopal gave Deepak, Chanda's husband, a lucrative business deal in exchange for a Rs. 3,250 crore loan he got from ICICI Bank in 2012, among other illegalities. Videocon also allegedly pumped money into NuPower Renewables, owned by Deepak, in lieu of benefits.
Alleged links with the Essar Group
Whistleblower Arvind Gupta then alleged the Essar Group and its founders got unjustified favors from ICICI for "round-tripping" investments into NuPower. NuPower apparently got investments of upto Rs. 325cr from Mauritius-based Firstland Holdings, a firm owned by Nishant Kanodia, son-in-law of Essar co-founder Ravi Ruia.
Chanda's role in the allegedly illegal dealings
Chanda had allegedly violated rules by being part of quid pro quo dealings with certain bank-borrowers. One suspicious firm named was Credential Finance, where all the accused in the Kochhar-Dhoot scam were shareholders, and which was rescued by "well-wishers" in 2009, when they paid Rs. 40L to prevent its liquidation. She became ICICI CEO in 2009, and by 2010, she sold/transferred her Credential shares.
Case being probed by several agencies in India and abroad
The matter is being probed by CBI, which has already registered a preliminary enquiry against Deepak. SEBI has served Chanda a notice over alleged illegal dealings between ICICI with Videocon and NuPower. Banking regulator RBI and the corporate affairs ministry are looking into it too. The US' SEC (Securities and Exchange Commission) is also reportedly probing the case as ICICI is listed there too.
ICICI launches own internal probe
After initially insisting the allegations against Chanda are "malicious and unfounded," the ICICI board last month finally decided on a probe against her. The decision came only after the alleged links to Essar emerged in the second round of charges. Her stepping aside is to facilitate the probe by an external party, the bank said. But the board still maintains there was no violation.