ISB Professor Krishnamurthy Subramanian is the new Chief Economic Adviser
ISB Professor Krishnamurthy Subramanian is the new Chief Economic Adviser
Dec 07, 2018, 04:24 pm
2 min read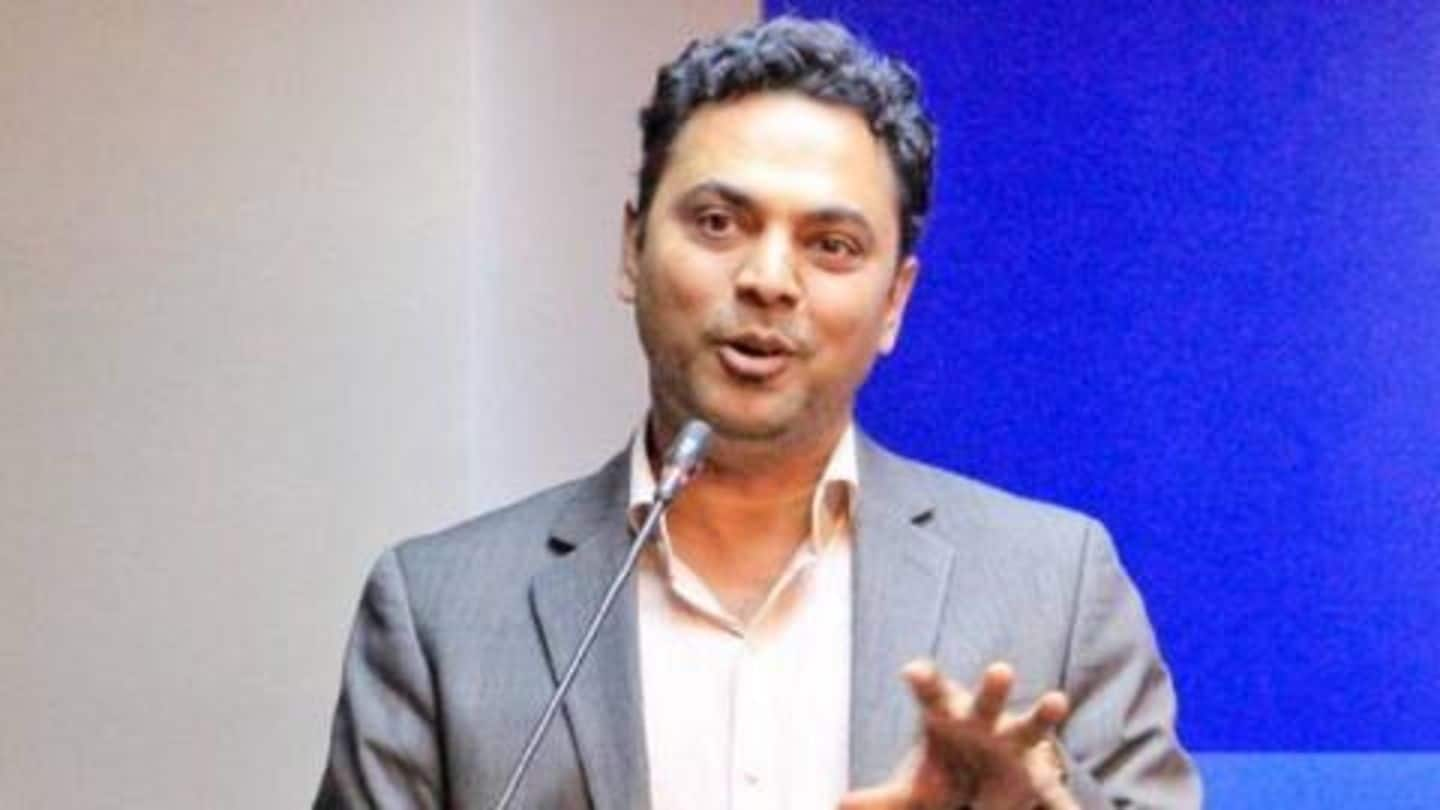 The government appointed Krishnamurthy Subramanian as the new Chief Economic Adviser on Friday. Krishnamurthy is succeeding Arvind Subramanian, who resigned from his post on June 20, this year. He was to stay in office till May 2019 but cited family issues as a reason. He will stay in the position for three years. He will advise the Finance Ministry on important matters.
Krishnamurthy is an expert on banking, corporate governance, economic policy
Currently, Krishnamurthy is employed at the Indian School Business as Associate Professor of Finance (with tenure) and Executive Director for the Centre for Analytical Finance. He has a Ph.D. from Chicago-Booth and is a top-ranking IIT-IIM alumnus. He is known as a leading expert in banking, corporate governance, and economic policy. He got his MBA and Ph.D. under professors Luigi Zingales and Raghuram Rajan.
Krishnamurthy has held many important positions
Krishnamurthy has an illustrious resume. He served as finance faculty at Goizueta Business School of Emory University in the US. He has worked as consultant with JPMorgan Chase in New York. He also held an important management role in elite derivatives research group at ICICI Ltd. He is a member of SEBI's standing committees on alternative investment policy, primary markets, secondary markets, and research.
Meanwhile, the other Subramanian slammed demonetization in his book
Since Arvind left the job, the position has stayed vacant. He was given an emotional farewell by Union Finance Minister Arun Jaitley. Notably, Arvind garnered limelight a few days ago when he dissed demonetization. In his book, Counsel: The Challenges of the Modi-Jaitley Economy, he called the note ban a 'massive, draconian, monetary shock' while suggesting that he was not consulted about it.