7 best credit-cards in India and the offers they have
Last updated on
Apr 12, 2018, 12:15 am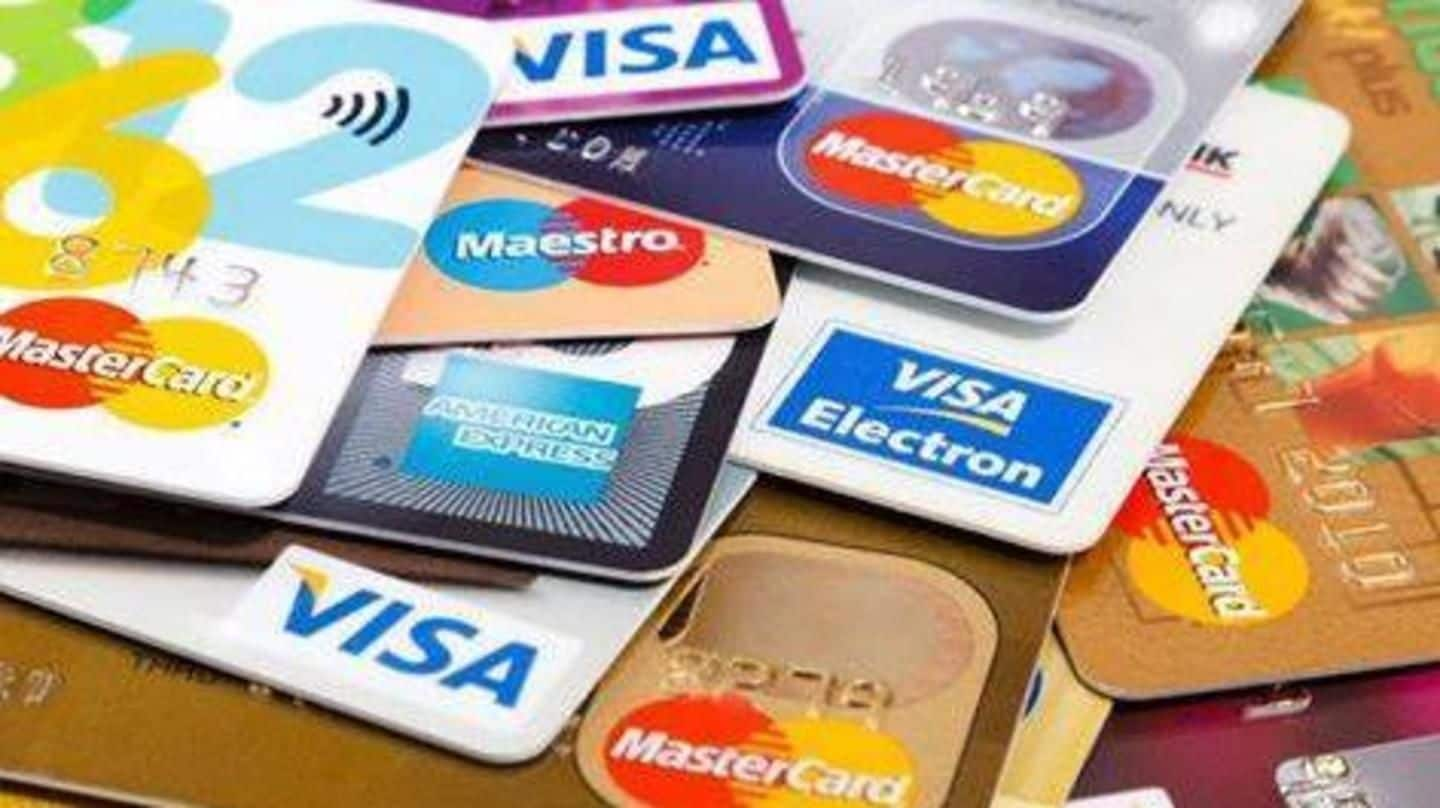 People use credit cards for shopping, making online payments, travel purchases, availing discounts. The added benefits are the rewards and cashbacks they can avail. Banks provide various types of credit cards offering different benefits that people should be aware of, to get the most out of them. Here are 7 credit cards providing some of the best offers.
Standard Chartered's Manhattan Platinum Credit Card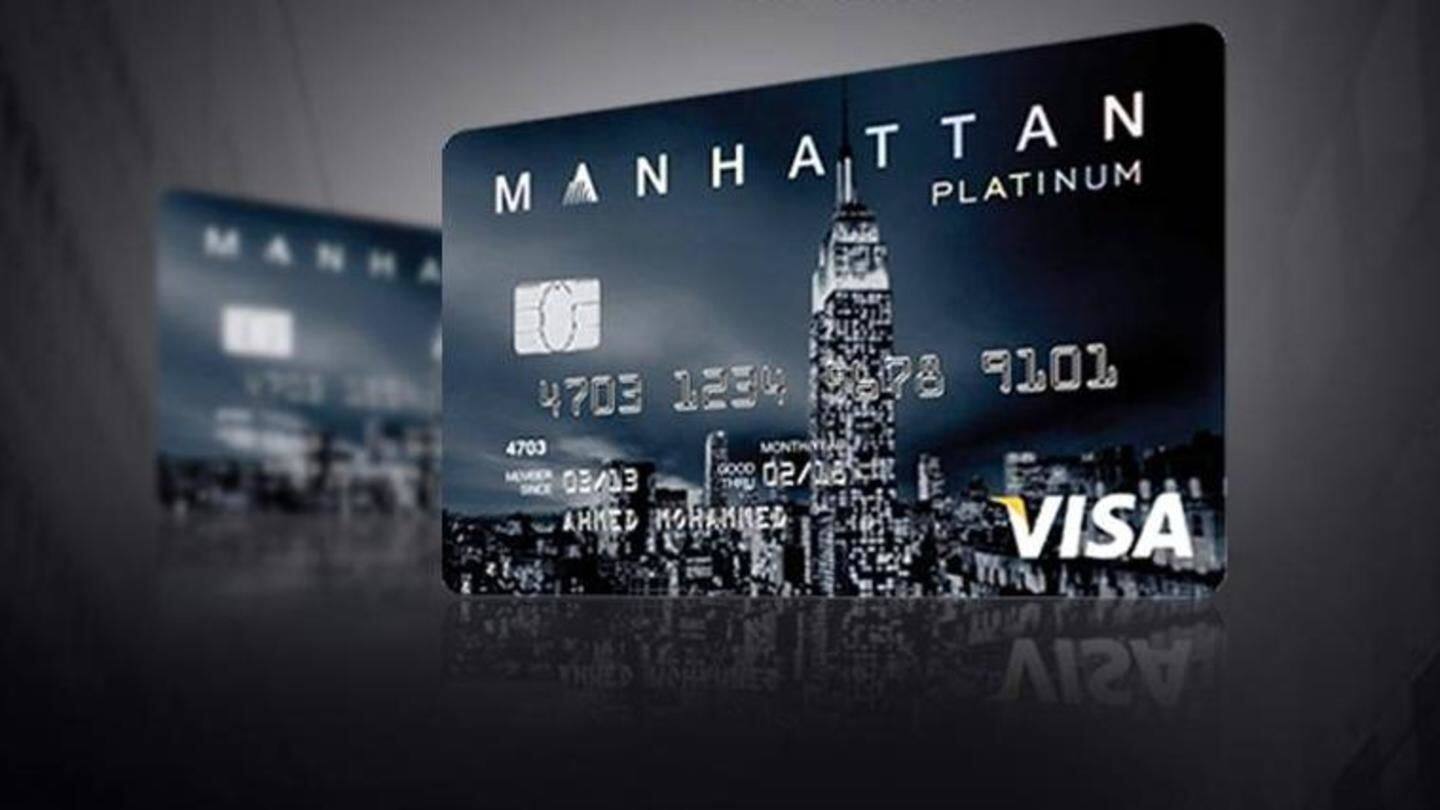 Standard Chartered is among leading banks and its "Manhattan Platinum Credit Card" is one of the most preferred ones. It has a Rs. 499 annual joining fee (first-year) and Rs. 999 from second year onwards. It offers 5% cashback on grocery purchases, 5 reward-points for every Rs. 150 spent, 20% cashback on Uber rides, 3x rewards on hotels/dining, airline, fuel purchases and other expenses.
SimplyCLICK SBI Card, specially created for "digital generation"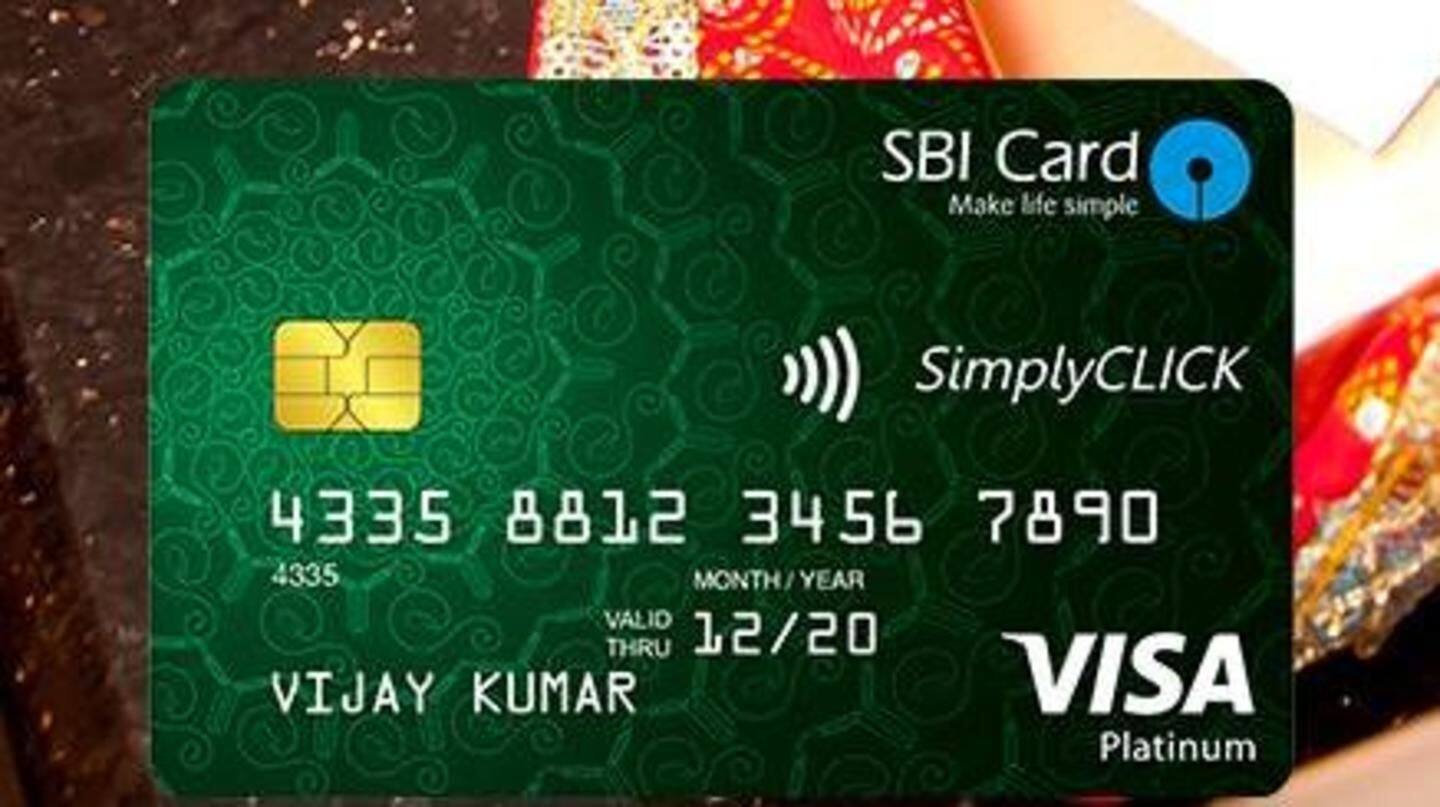 State Bank of India launched an online generation-centric credit card called "SimplyCLICK SBI Card" that's currently one of the best. With Rs. 499 annual fee (reversible on Rs. 1L/year spends), it offers Rs. 500 Amazon "welcome voucher". Users can earn 10-points rewards for every Rs. 100 spent online (exclusive partners), 5-points for other online spends, 1-point for regular purchases, and 2.5% fuel surcharge waiver.
This ICICI Bank credit card offers multiple perks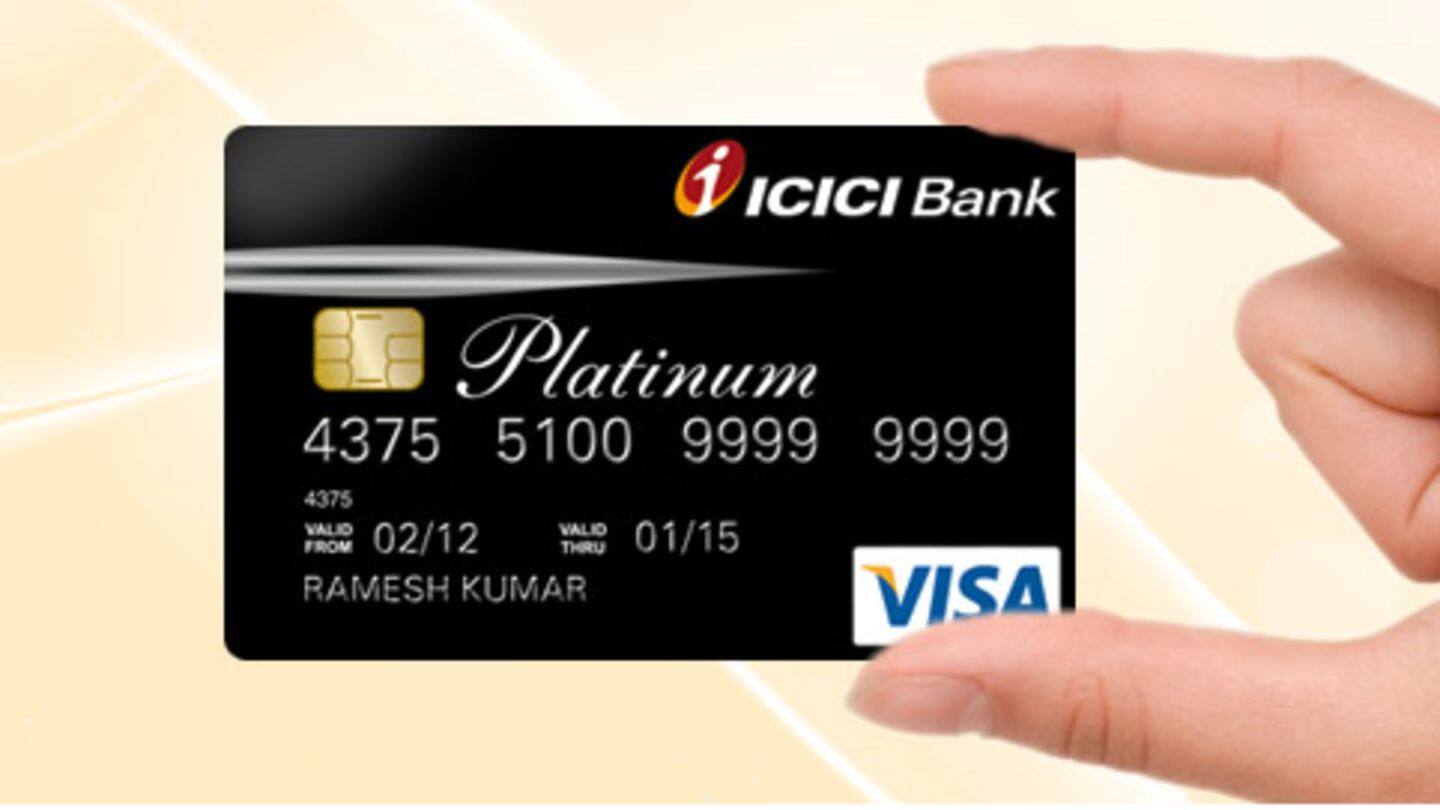 ICICI Bank's Instant Platinum Credit Card is a great choice for existing customers having fixed deposits with the bank. The card with zero annual fees is issued against FDs. Customers can enjoy 3 Payback-points for Rs. 100, upto 15% saving on dining spends, Rs. 100 off on BookMyShow ticket purchases (twice monthly), 2.5% fuel surcharge waiver, deals/discounts on services offered by leading restaurants/luxury-hotels/spas/lifestyle stores.
HSBC Visa Platinum Card offers travel, dining, shopping offers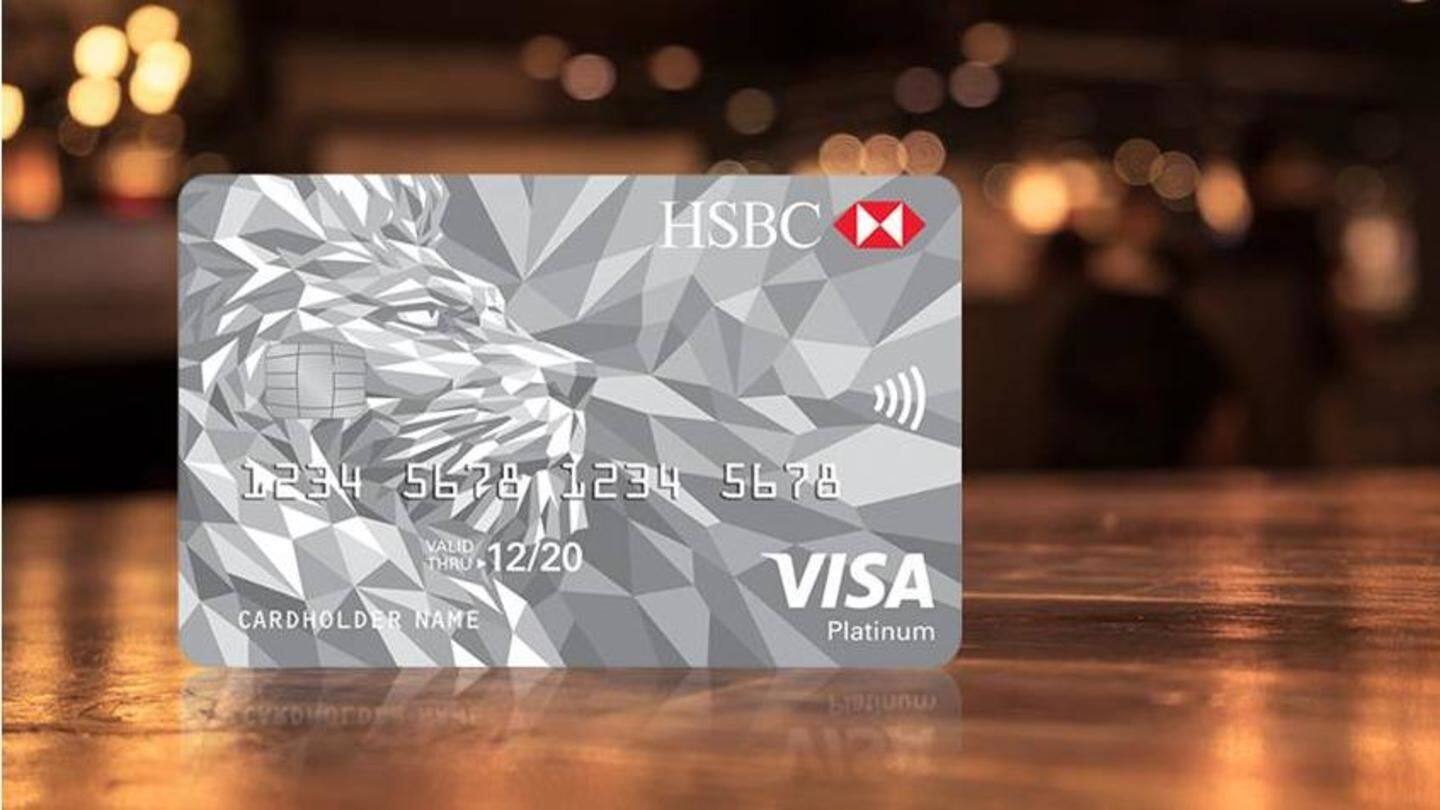 HSBC Visa Platinum Card with zero joining and annual fees is also among the most-preferred credit cards because of endless rewards. Cardholders can enjoy 10% cashback on all spends (initial 90 days), 3x rewards on hotel/dining/telecom expenses (initial 12 months), 2-points for every Rs. 150, 20% Dining Privileges discount, BOGO (buy-one-get-one) BookMyShow tickets (twice monthly), Rs. 500 movie vouchers on Rs. 50,000 monthly spends.
This Axis Bank card is the best for shoppers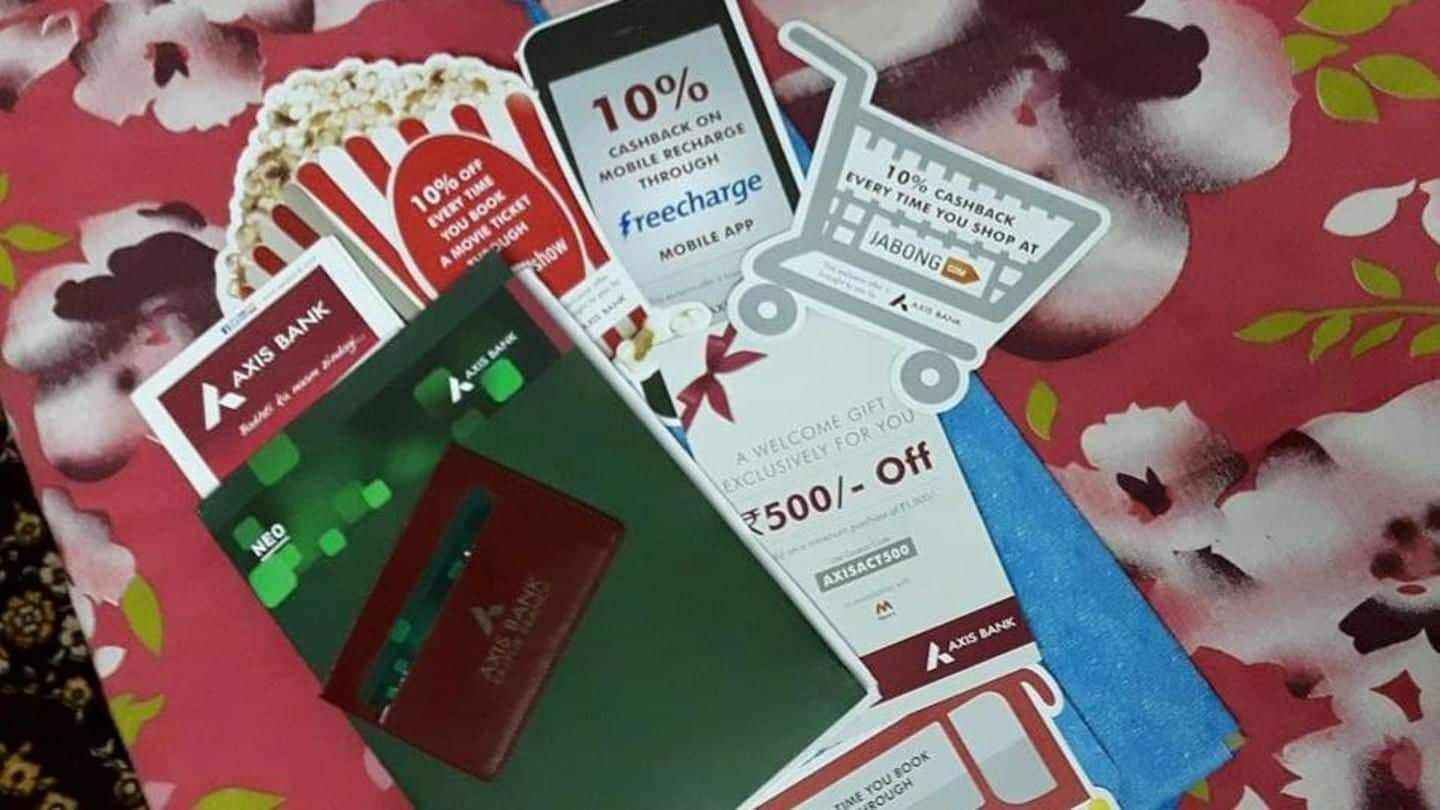 Axis Bank Neo Credit Card comes with a Rs. 250 annual fee (waived in first-year upon Rs. 2,500 spends in initial 45 days). Customers can earn 2-points for every Rs. 200, Rs. 500 Jabong vouchers, 10% discount on Myntra purchases, BookMyShow and Redbus spends, 15% off on dining, and zero lost-card liability. Cardholders can also convert purchases worth Rs. 2,500 and above into EMI.
This SBI credit-card is one of the best travel cards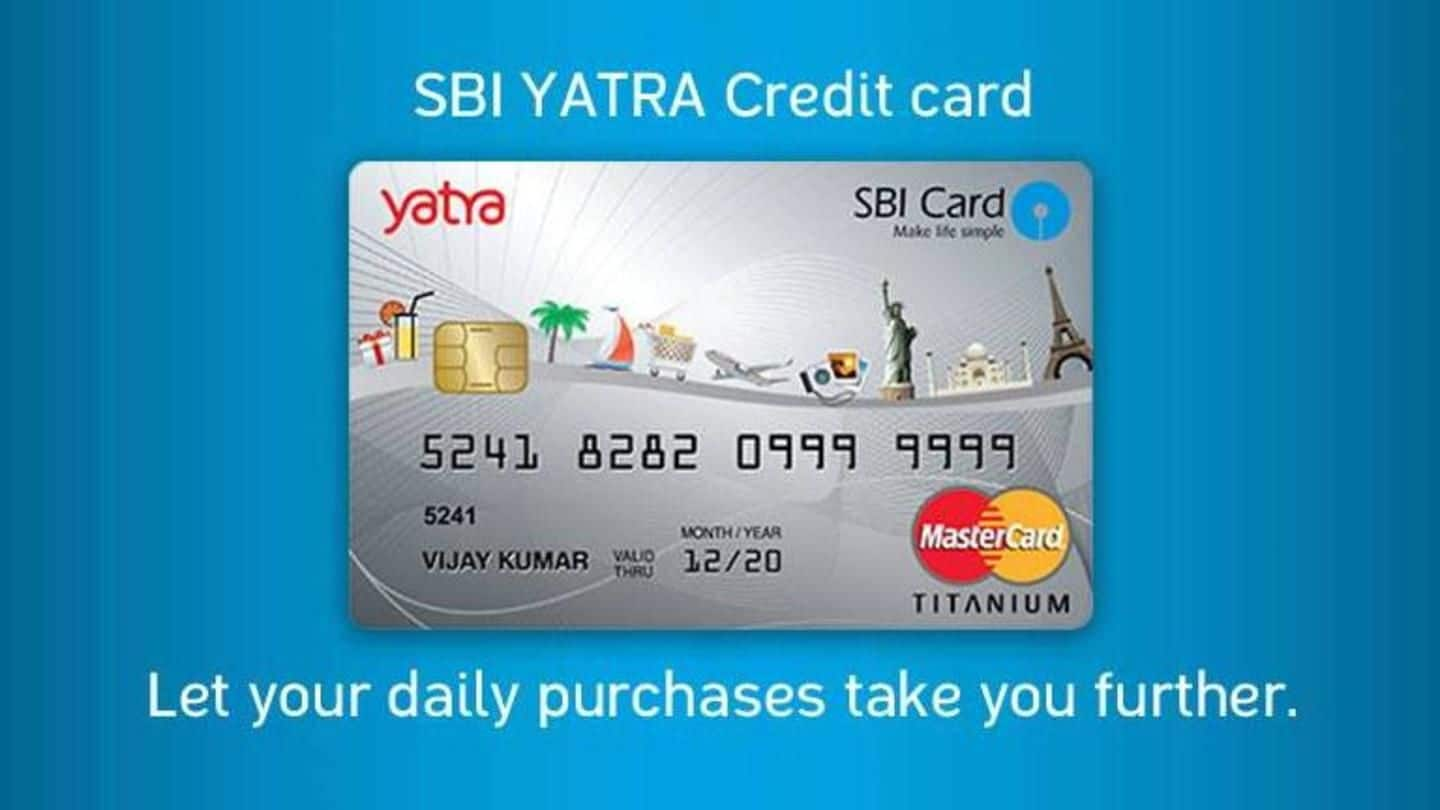 SBI and Yatra jointly launched "Yatra SBI Card" that offers travel rewards and several other benefits. With a Rs. 499 annual-fee, it offers Rs. 8,250-worth Yatra vouchers as welcome gift. Cardholders can get 6 points on Yatra, grocery, dining, movie/entertainment spends, 1-point for every Rs. 100, additional Yatra vouchers/discounts, Rs. 50L air accidental cover, 1% fuel surcharge waiver, and access to Indian airport lounges.
This HDFC credit card is exclusively designed for women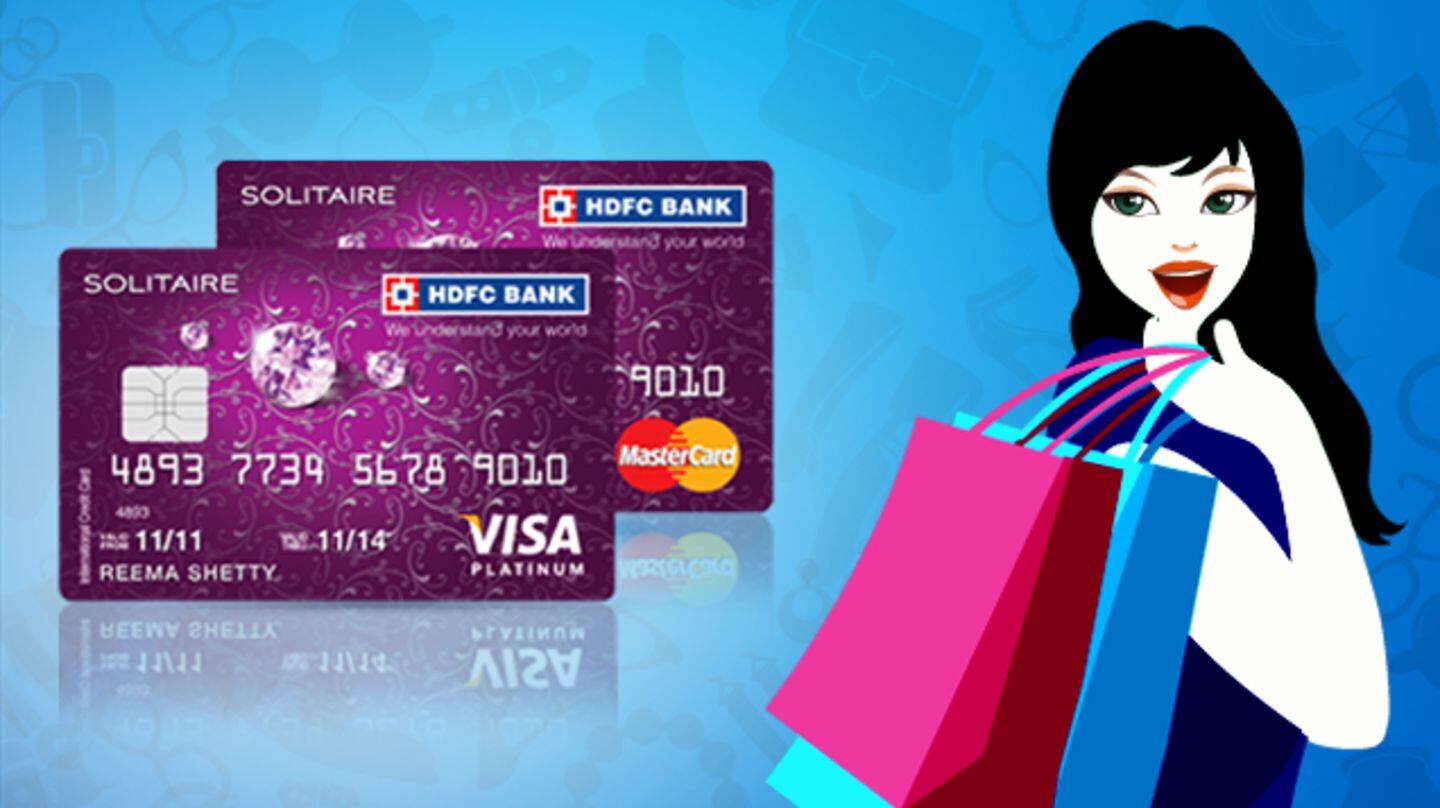 HDFC Bank Solitaire Credit Card for women rewards spends and offers several benefits at Rs. 999 annual fees. Cardholders can enjoy 3-points for every Rs. 150 spent, 50% additional points on apparel/grocery/dining, one-time Thyrocare wellness package, 1% fuel surcharge waiver, zero loss-card liability, Shoppers Stop gift vouchers, EasyEMI and SmartEMI features. The Premium variant with Rs. 2,499 annual fee offers Taj Epicure Membership, too.