Now, no more discounts on credit-card payments at petrol pumps
Now, no more discounts on credit-card payments at petrol pumps
Sep 25, 2019, 08:37 pm
2 min read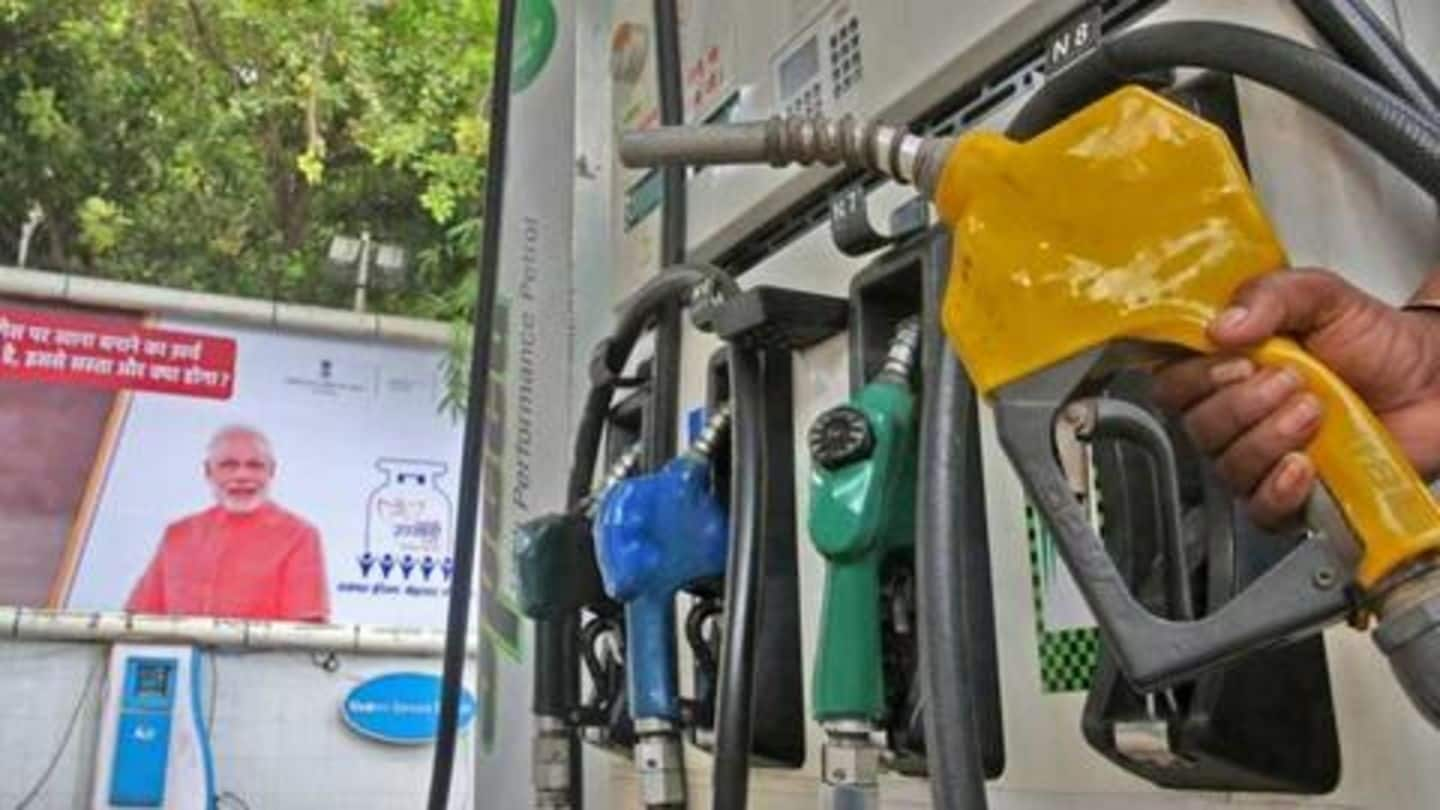 Credit card payments at petrol pumps will not get the 0.75% cashback/discount, starting from October 1. The said discount was introduced by three major state-owned oil companies almost three years back in a bid to promote digital payments, in the aftermath of demonetization of currency. However, the discounts on debit cards and other digital forms of payments shall continue. Here are more details.
The cashback will be discontinued from October 1: SBI
State Bank of India, the country's largest bank, informed its credit-card customers of the change through a text message. "Dear SBI credit cardholder, as advised by public-sector oil marketing companies, the 0.75% cashback on fuel transactions will be discontinued with effect from October 1, 2019."
Thee major OMCs were asked to give discount on e-payments
To recall, these discounts came into being after the Centre asked three major oil marketing companies (OMCs), namely Indian Oil Corporation (IOC), Bharat Petroleum Corporation Ltd (BPCL) and Hindustan Petroleum Corporation Ltd (HPCL) to provide 0.75% discount on e-payments. This was done in light of a widespread cash crunch across the country, after the government announced demonetization of 86% currency notes in circulation.
The government also directed OMCs to bear Merchant discount rate
Further, apart from these discounts, the government had also directed OMCs to bear the burden of card payment charges or Merchant discount rate (MDR), which is usually borne by the retailer. Notably, the said discount of 0.75% on e-payments implied a rebate of about 50 paise per liter of petrol and diesel. Currently, petrol costs Rs. 74.13/liter, while diesel comes at Rs. 67.07/liter.
These monetary burdens translated to huge expenditure for fuel retailers
These discounts and leverages led to huge monetary losses for fuel retailers, as they paid Rs. 1,165 crore in e-payment discounts and Rs. 266 crore to banks for bearing MDR, totalling Rs. 1,431 during 2017-18. During 2018-19, the expenditure almost climbed to Rs. 2,000 crore.