US-based PayPal officially launches domestic operations in India
US-based PayPal officially launches domestic operations in India
Nov 08, 2017, 11:04 pm
3 min read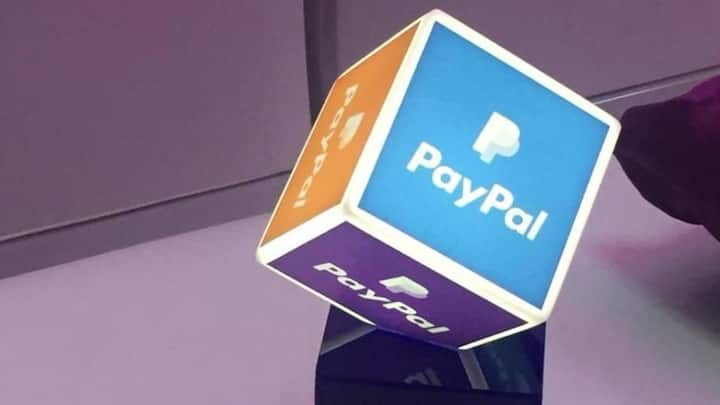 Upping the competition in the Indian digital payments space, global online payments pioneer PayPal has officially launched domestic operations in India. Launching its services, the company said Indian customers can now use PayPal while shopping online at the country's popular businesses. PayPal has been offering cross-border payments since a decade in India and reportedly controls one-third of the country's B2C export payments. Know more!
PayPal ties up with a dozen merchants
PayPal said, "Merchants offering PayPal will be able to process both local and global payments through PayPal, getting access to PayPal's 218 million customers around the world and in India through a single integration." Customers can now use PayPal for domestic online checkouts, too.
PayPal offers only merchant payments services, to begin with
Until now, PayPal has been operational in the country only for international payments for small traders, entrepreneurs, and freelancers selling goods and offering services globally. But now Indian customers can download PayPal app and use it for local payments as well Though the global payments leader offers several services in the US, it will start off with merchant payments services in India.
PayPal could look for acquisitions in India
Sources earlier said PayPal would offer digital payments in India, working with banks and acting as a payments aggregator. It doesn't have Reserve Bank of India's Prepaid Payments Instrument license for operating digital-wallet. It could use UPI (Unified Payments Interface) platform through banks for domestic payments. They added PayPal would gradually bring its entire US payments suite to India and scour for acquisition opportunities.
The highly-competitive Indian digital payments space
PayPal launched its India operations exactly a year after the demonetization of high-value currencies. PayPal has entered the crowded online payments sector to take on homegrown leader Paytm, Google's Tez, Samsung Pay, Flipkart's PhonePe, and Amazon Pay. Post-demonetization, Indian digital payments segment got a robust boost; various global companies forayed into the sector. Apple Pay and WhatsApp Pay are expected to launch shortly.
Better buyer security, safety
Sources said: "What a player like PayPal will bring is buyer security and safety, which will be a huge positive for the Indian consumers. PayPal, with its set of expertise, can also drive digital payments at merchant locations, which is still predominantly card or cash."
In 2016, PayPal appointed its former Technology Head (Asia-Pacific) Anupam Pahuja as the Managing Director for its Indian subsidiary. In Jul'17, LendingClub's Former Vice-President (Finance), Gunjan Shukla, was named PayPal India's Chief Financial Officer. Razorpay's Former Chief Growth Officer, Siddharth Dhamija, was hired as the Head of Growth and Large Merchant Acquisition of the global payments company's Indian arm.