Probe likely on Himalayan Baba 'guiding' ex-NSE CEO Chitra Ramakrishna
Probe likely on Himalayan Baba 'guiding' ex-NSE CEO Chitra Ramakrishna
Written by
Abhishek Sharma
Feb 17, 2022, 02:47 pm
4 min read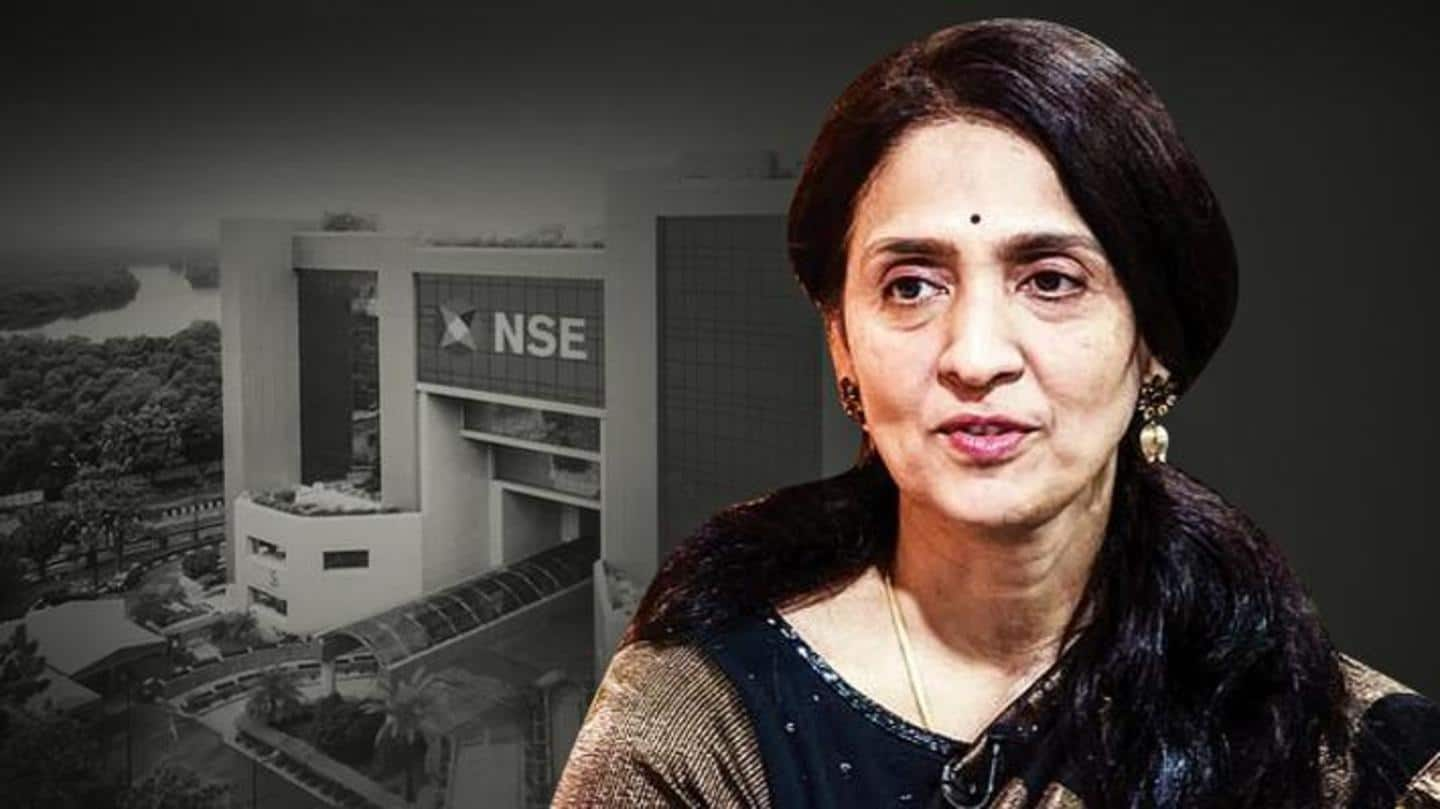 The Centre is likely to order a probe against charges that National Stock Exchange's (NSE) former MD & CEO Chitra Ramkrishna allegedly shared the bourse's confidential information with a mysterious baba she described as Siddha Purush, who dwelled in the Himalayas. An investigation by market regulator SEBI revealed she provided masses of information to him, including NSE's financial projections, business plans, and board agenda.
Why does this story matter?
NSE is India's largest stock market with a combined market capitalization of around $4 trillion. It comes as a shock the bourse was running at the behest of an unknown "baba" for several years.
Notably, Ramkrishna left the NSE in 2016 over charges surrounding the co-location and algo trading scam and abuse of power.
Meanwhile, Congress has also attacked the Centre over the matter.
What is the whole matter?
Last week, SEBI had imposed a fine of Rs. 3 crore on Ramkrishna and Rs. 2 crore on NSE over alleged irregularities in the appointment of Anand Subramanian as the Group Operating Officer and Advisor to the Managing Director. The capital markets regulator also exposed a bizarre tale of how Ramkrishna was manipulated by a baba to run the bourse.
'Baba' communicated with Ramkrishna over emails
In its investigation, SEBI stumbled upon documents showing Ramkrishna's emails to an unknown person. During questioning, she claimed he was a "spiritual force" she had sought personal and professional guidance from for 20 years. This "spiritual force" communicated with her through the email ID: rigyajursama@outlook.com. She also said the baba did not have any physical coordinates and would "manifest at will."
'Baba gave me an email ID to communicate'
Ramkrishna told SEBI that the baba did not have any locational coordinates. "I requested Him for a way in which I could seek His guidance whenever I felt the need. Accordingly, he gave me an ID on which I could send my requests," she said.
Appointment of Anand Subramanian
SEBI further revealed that Ramkrishna appointed Subramanian at the behest of the baba as the Chief Strategy Advisor in April 2013. A mid-level official at one of Balmer Lawrie's subsidiaries earning less than Rs. 15 lakh per annum, Subramanian was hired at an annual salary of Rs. 1.68 crore at the time. Additionally, he had no exposure to the capital markets.
Subramanian's salary was hiked to Rs. 4.21 crore
In April 2014, Subramanian's annual salary was hiked to Rs. 2.01 crore, and the next year, it was increased to Rs. 3.33 crore. He was also appointed the Group Operating Officer (GOO) and Advisor to MD. In 2016, his salary increased to Rs. 4.21 crore.
SEBI rejects 'Siddha Purush' story
According to government sources cited by The New Indian Express, SEBI rubbished the bizarre tale of "Siddha Purush" and said that the emails prima facie establish criminal conduct on Ramkrishna's part. As the matter concerns the financial security of India, an investigation would be ordered to find out the identity of the unknown person, SEBI added.
Is Subramanian the 'baba'?
There have been speculations that Subramaniam was the unknown person manipulating Ramkrishna. NSE has also made this argument in the plea submitted to the SEBI and has cited the opinion of experts on human behavior. However, SEBI did not accept this allegation to be true.
The sources further said that NSE's role would also be probed to find out why no action was taken against Ramkrishna despite the board being aware of the emails exchanged between her and the unknown person. Meanwhile, NSE has said that it is committed to the highest level of governance and will extend full support to SEBI for a "satisfactory closure of the matter."
SEBI bars Ramkrishna from bourses
Along with the aforementioned fine, SEBI has barred Ramkrishna from being associated for three years with any market infrastructure institution or any intermediary registered with SEBI. NSE has also been directed to forfeit the excess leave encashment of Rs. 1.54 crore and the deferred bonus of Rs. 2.83 crore provided to Ramkrishna. SEBI also barred NSE from launching any new product for six months.