RBI's Deputy Governor Viral Acharya quits before term ends: Report
RBI's Deputy Governor Viral Acharya quits before term ends: Report
Jun 24, 2019, 11:10 am
2 min read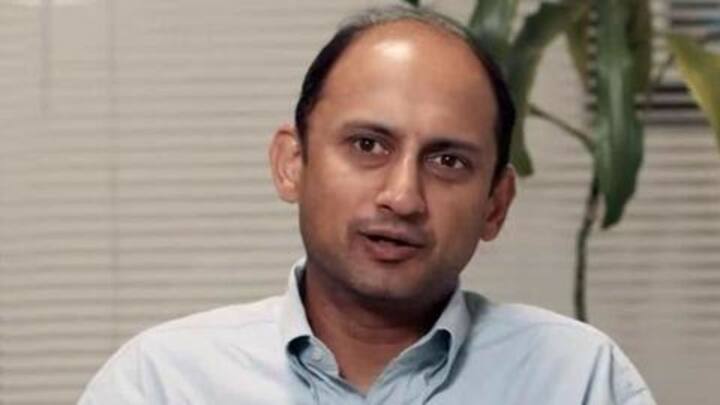 Viral Acharya, the Deputy Governor of Reserve Bank of India (RBI), has tendered his resignation, Business Standard reported on Monday. Acharya, who joined the bank on January 23, 2017, put in his papers due to "unavoidable personal reasons". He resigned six months before his term was supposed to end. However, RBI has said it hasn't received any "internal communication" about Acharya's resignation. Here's more.
Acharya will join NYU as Economics professor
Acharya is the youngest person to become RBI's Deputy Governor after economic liberalization. He handled RBI's Financial Stability Unit, Monetary Policy Department, Department of Economic and Policy Research, Financial Markets Operation Department, and Financial Market Regulation Department. Reportedly, Acharya will join New York University's Stern School of Business as CV Starr Professor of Economics. Acharya will take up the role in August.
When your work speaks for itself, do not interrupt: Acharya
The report added Acharya sent his resignation a few weeks before RBI's Monetary Policy Committee (MPC) held its last meeting on June 6. Confirming the development, Acharya told the daily, "A school teacher once told me: When your work speaks for itself, do not interrupt." Notably, the job kept Acharya away from his family in New York, and he would now return to them.
Apparently, Acharya wasn't happy after Urjit Patel left RBI
Meanwhile, an ET report said Acharya had been uncomfortable since Urjit Patel resigned from the post of RBI Governor. To recall, Patel's tenure was supposed to end in September 2019 but he quit in December 2018. Acharya differed with Patel's successor Shaktikanta Das on growth and inflation. They also couldn't agree on the state of fiscal deficit and how to account for that.
Acharya wanted everyone to respect RBI's autonomy
It's important to note that Acharya has always been a strong advocate of autonomy of RBI. Once, he delivered a 90-minute long speech underlining that the economy will have to face "wrath of markets" if RBI's autonomy is compromised. Now that Acharya has resigned, RBI may ask its senior-most Deputy Governor N Vishwanath to stay back. He was due to retire next month.
Separately, RBI denied receiving any 'internal communication'
.@RBI: We do not have any internal communication as of yet.#RBI clarifies stand on reports of RBI Deputy Governor Viral Acharya resigning 6 months before the end of his term. pic.twitter.com/3UxguwS9WJ

— ET NOW (@ETNOWlive) June 24, 2019