Soon, Reliance Jio could offer internet on Indian flights
Soon, Reliance Jio could offer internet on Indian flights
Written by
Shubham Sharma
Apr 17, 2019, 06:49 pm
2 min read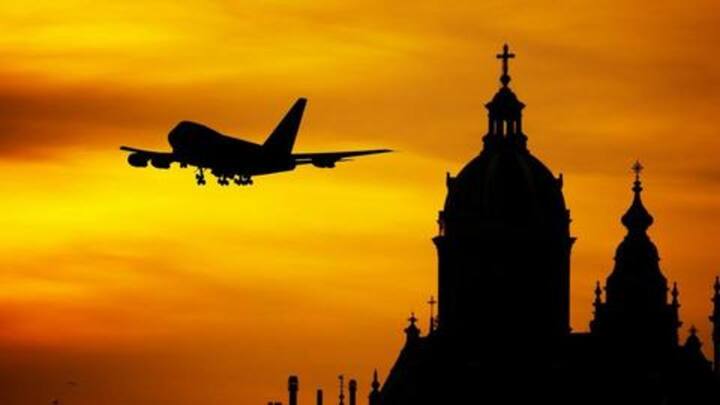 If there's anything that annoys us when we board a flight in India, it's the lack of internet. However, the good news is, things are changing and telcos are gearing up to offer in-flight connectivity. Just recently, Airtel received an in-flight connectivity license from the Department of Telecommunications, and now, Reliance Jio is queueing up for the same. Here are the details.
Mobile connectivity and data services for 10 years
Sources familiar with the development told The Economic Times that Reliance Jio Infocomm has applied for an in-flight connectivity license with the DoT. The license, if provided, will allow the telecom giant to provide mobile connectivity and data services over the domestic/international airspace for a period of 10 years. Along with Jio, several other companies have also applied for the license, the source claimed.
Who are the other applicants
According to the ET source, along with Jio, Ortus Communications, Station Satcom, and Cloud Cast Digital have also applied for the same. Meanwhile, DoT has also sought some clarification from some of these applicants.
Airtel and BSNL also in the league
Jio's application comes just a few weeks after Bharti Airtel's subsidiary Indo Teleports Limited and state-run telecom company BSNL received a 10-year 'in-flight and maritime connectivity' license. Both Airtel and BSNL confirmed that development, with the former's partner noting that it would commence the service "later this year once the ground infrastructure and associated approvals are in place," MediaNama reported.
So, soon, you'll have internet connectivity on flight
Currently, India and North Korea are the only countries that don't offer in-flight connectivity. However, with so many players applying for and receiving the license, you can expect to have Wi-Fi and mobile services on domestic flights. TRAI's recommendations for in-flight data and voice services were approved by DoT in May 2018 and the rules for the same were notified later in December.
Flight connectivity will also contribute to aviation market
With in-flight connectivity, provided either through satellites or ground stations, airlines would be able to get more customers aboard. Last year, a report from Financial Express suggested that in-flight connectivity could add as much as $30 billion to airline revenues. Now, this could largely contribute to the growth of India's civil aviation market, which relies on some 550 aircraft and over 250 million fliers.