MoD: Jets manufactured by HAL cost more than foreign ones
MoD: Jets manufactured by HAL cost more than foreign ones
Written by
Shiladitya Ray
Oct 19, 2018, 03:49 pm
2 min read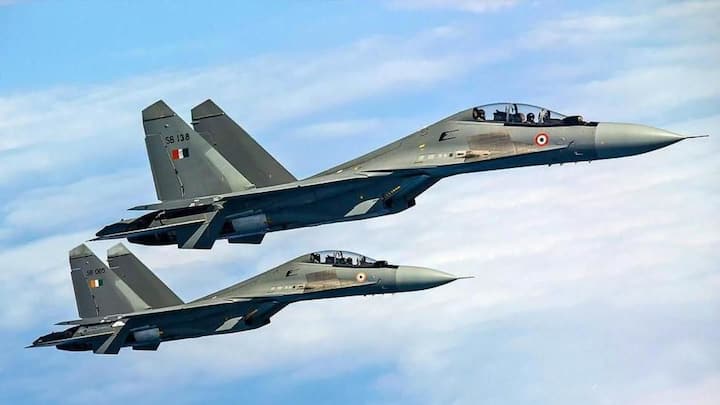 A recent review of Hindustan Aeronautics Limited (HAL) by the Ministry of Defense (MoD) has revealed that jets manufactured by the state-run defense company cost more than the same jets produced abroad by original equipment manufacturers (OEMs). HAL, however, has disagreed with the interpretation of the report, citing supply chain issues and other reasons for cost escalation. Here are the details.
What the audit revealed about costs of jets
The audit revealed that the Su-30MKI, one of the Indian Air Force's mainstay jets, took Rs. 269.77cr per unit to manufacture in Russia, while the same jet made by HAL cost Rs. 417.69cr! Similarly, Hawk trainer aircraft manufactured by Britain in 2004 cost Rs. 78cr, whereas it took HAL Rs. 88cr to manufacture the same in India. Costs have escalated even more since then.
Cost of manufacturing a Hawk aircraft almost doubled by 2016
For the Hawk trainer aircraft, the manufacturing cost for HAL kept on climbing over the years - it climbed to Rs. 98cr per aircraft in 2010, and shot-up even more to Rs. 153cr per aircraft in 2016.
MoD claims inefficiency; HAL disagrees
While the MoD report pinned the escalating manufacturing costs on "lesser efficiency and exorbitant manpower rates", HAL disagreed. A spokesperson for HAL said that "indigenous benefits, the ecosystem HAL creates for the larger benefit of the country" should be taken into account when calculating costs. HAL added that supply side issues like delays in supply of materials and spare parts also added to costs.
What the HAL spokesperson had to say about supply-side issues
"Given that multiple agencies get involved in our manufacturing process, kit cost from OEMs and other delays like raw material and spare part supply issues, which are also endemic to the aerospace industry in India, the increase in cost must be evaluated in the right spirit," said the HAL spokesperson.
The initial Rafale deal was scrapped owing to cost considerations
Interestingly, the initial deal for Dassault Rafale jets signed by the UPA government in 2012 was scrapped over viability concerns. Under the deal, 126 Rafale jets to be supplied to India, of which 108 were to be manufactured by HAL. However, it was estimated that HAL would have needed 2.7 times more man-hours than Dassault to manufacture each jet. Hence, the deal was scrapped.