Business Roundup: Here are today's top 5 Business news
Business Roundup: Here are today's top 5 Business news
Jun 04, 2018, 08:44 pm
3 min read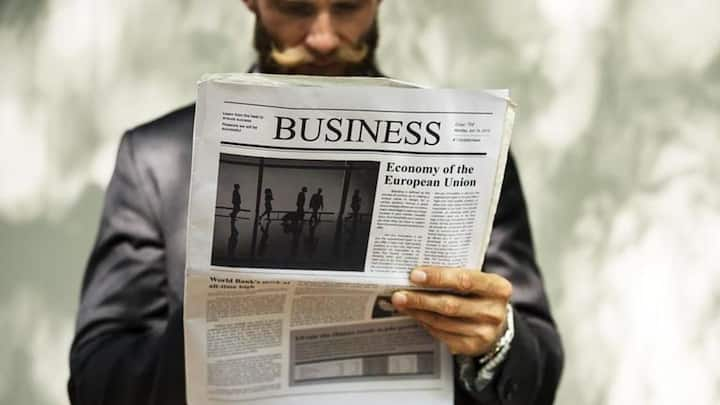 Here comes your daily roundup of business news. While the government appointed the IDBI Bank CEO Mahesh Jain as the RBI's fourth Deputy Governor, Indian-origin Rajeev Misra got appointed as Japanese conglomerate SoftBank's Executive Vice President. However, the biggest news-maker of the day is Microsoft CEO Satya Nadella. Microsoft has acquired GitHub for a whopping $7.5 billion, today. Read the other major happenings here.
Govt appoints IDBI CEO as 4th RBI Deputy Governor
The government has appointed IDBI Bank's Managing Director and Chief Executive Officer Mahesh Kumar Jain as Deputy Governor of the country's central banking institution, Reserve Bank of India (RBI). Jain, who has been appointed for a tenure of 3 years, is the fourth RBI Deputy Governor. The other three serving RBI Deputy Governors are BP Kanungo, NS Vishwanathan, and Viral V. Acharya.
Microsoft acquires GitHub for $7.5 billion in all-stock deal
Microsoft has acquired the world's largest open-source code repository website, GitHub for a whopping $7.5 billion in an all-stock deal. While the acquisition of GitHub is undoubtedly a massive catch for Microsoft, not everyone's happy about the deal, especially open-source developers, considering Microsoft's track record of working behind closed doors. We reckon these fears are unfounded.
Banks including ICICI, SBI to sell NPAs worth Rs. 28,000cr
As many as seven Indian banks, including SBI and ICICI Bank, are planning to sell a large chunk of their Non-Performing Assets (NPAs) amounting around Rs. 28,000cr in coming weeks. The IDBI Bank accounts for the largest share of bad loans (Rs. 21,399cr). Notably, the Indian banking industry has been increasingly witnessing their debtors turning into bad actors over the last three years.
IIT alumnus and Vision Fund CEO named SoftBank's executive VP
Multinational conglomerate SoftBank Group Corp has promoted its Vision Fund CEO Rajeev Misra to the post of Executive Vice President of the Board of Directors. With the appointment, the IIT-Delhi alumnus Misra has joined the race of senior executives who could succeed the Japan-based company's 60-year-old founder Masayoshi Son. The 56-year-old had joined the company in 2014.
RBI's interest rate setting panel begins 3-day meet today
RBI's Monetary Policy Committee tasked with setting the banking industry's Repo Rate and Reverse Repo Rate began this year's second bi-monthly meet today. The resolution of the 3-day meet will be out on Wednesday, however, it's being speculated that the apex bank could change its policy stance from neutral to hawkish. Notably, the world is currently witnessing high inflation and crude oil prices.