Stock market crashes as Russia orders 'military action' in Ukraine
Stock market crashes as Russia orders 'military action' in Ukraine
Written by
Siddhant Pandey
Feb 24, 2022, 10:22 am
2 min read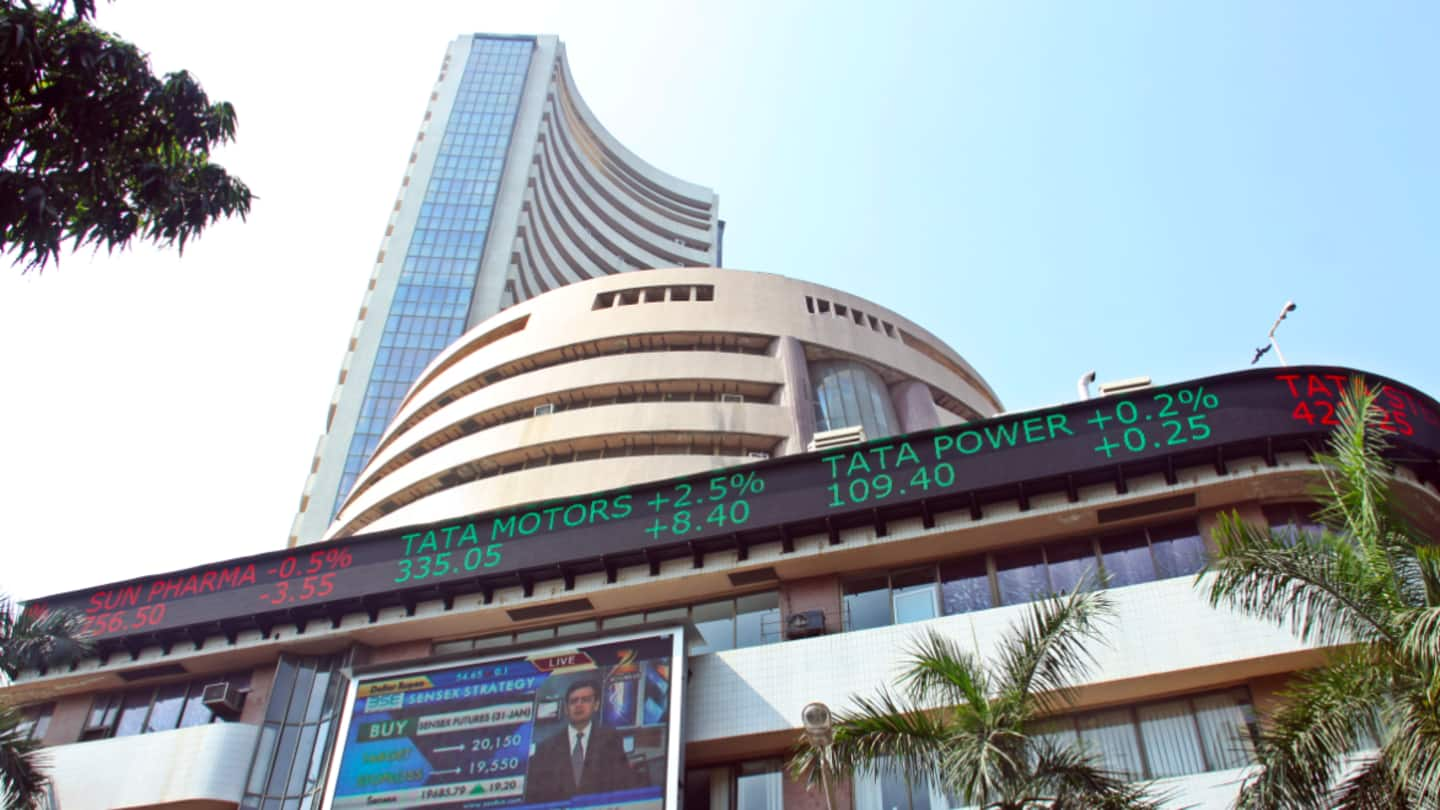 Indian equity indices nosedived on Thursday as Russia announced "military action" in Ukraine amid simmering political tensions. As of 9:54 am, Bombay Stock Exchange (BSE) Sensex was down 1,936 points (3.38%) to 55,296. Meanwhile, the broader National Stock Exchange (NSE) Nifty had slipped by 572 points (3.35%) to 16,491. Both Sensex and Nifty had opened 3% lower on Thursday.
Why does this story matter?
The Russia-Ukraine crisis is of global concern amid fears that the situation could devolve into an all-out war.
Russia is notably the world's second-largest oil producer.
Western sanctions on Russia amid the crisis have already caused oil prices to surge past $100 a barrel for the first time since 2014.
The concerning developments have impacted market trends around the world.
Adani Ports biggest Nifty loser
All 15 sector indices compiled by the NSE were trading in red. Adani Ports emerged as the top loser in the Nifty basket and was trading 3.50% lower at Rs. 682. Earlier on Wednesday, Nifty had shifted 29 points (0.17%) to close at 17,063, while Sensex had dipped by 69 points (0.12%) to end at 57,232.
How are the global markets reacting?
The Russia-Ukraine crisis has impacted overall global markets. Late on Wednesday, Dow stock futures fell by roughly 800 points, while S&P 500 futures and Nasdaq contracts fell 2% and 2.6%, respectively. European futures fell roughly 3%. In the Asia-Pacific, markets in Hong Kong and Sydney were down 3%. In the east, Tokyo and Seoul sank 2%.
What are the latest developments from Russia and Ukraine?
The market disruptions came after Russian President Vladimir Putin's televised address, wherein he announced a military operation in Ukraine. Ukraine considers this a "war of aggression." The United States has said that it would hold Russia responsible as the escalation appears to have been long-anticipated. The move came after Russia recognized two separatist Ukrainian states—Donetsk and Luhansk—as independent and allowed its forces to advance.