Gold prices plummet to a five year low
Gold prices plummet to a five year low
Written by
Sripriya Yegneswaran
Jul 22, 2015, 08:43 pm
2 min read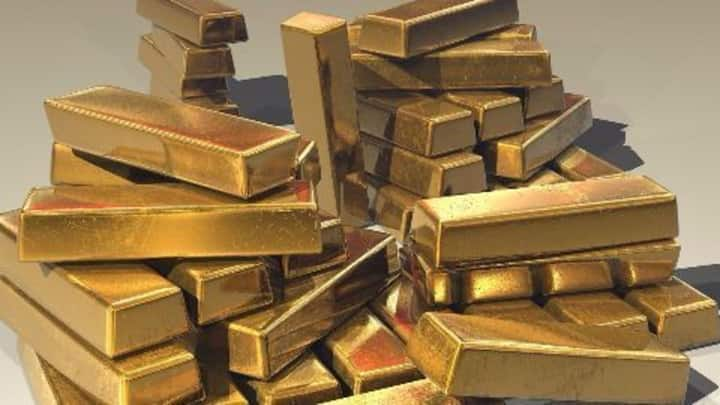 Massive selling on Shanghai Gold Exchange pushed gold prices by 4% to a five-year low. The prices dropped to $ 1,088.05 an ounce, the lowest since March 2010. RBI has taken several measures to bring pricing under control; India had earlier spent $15.2 Billion to make the biggest import in May 2013. Despite the fall, transactions were minimal anticipating a further downside in prices.
China increases gold reserves post six years
The People's Bank of China (PBoC) boosted its gold reserves overnight by 57%. This move was made for the first time in six years. Analysts predicted that this shift would not have a deep impact on prices. This report came in after months of speculation that the Chinese government was surreptitiously buying gold. The move made China the world's fifth largest gold reserve.
Google vs. gold: The investment battle
In 2005, an individual, Rick Munarriz debated over Google or gold as a means of investment when both seemed to have equal footing in the market. By the end of 2008, Google closed at $307.65 a share, while gold closed the year at $866 an ounce.
With falling prices, dealers stock gold
Dealers in India resorted to stocking gold due to the plummet in the prices in the domestic and global gold market. With US Federal Reserve tightening the polices and proposing a change in rates, dealers anticipated a further fall in the price. Meanwhile, Indian markets expected a surge in retail jewellery sales as the market had become sluggish after Akshaya Tritiya.
Chinese gold dumping triggers trade and panic
Gold prices declined as the Chinese makets off-loaded it. In addition, speculators capitalised on the declining trend and traded actively hinting at global liquidation. Chinese gold reserves were reduced to half its expected level as a result of the dump it made in the market. It was gauged that 33 tonnes of gold was traded on the Shanghai spot market.
Dubai fights obesity with gold
Using gold as a means to curb the national obesity, Dubai launched a program in 2014 that paid children 2 grams for each Kilogram (roughly 2.2 Pounds) of weight that they shed.