World's oldest travel firm Thomas Cook goes bankrupt, travelers stranded
World's oldest travel firm Thomas Cook goes bankrupt, travelers stranded
Sep 23, 2019, 02:32 pm
3 min read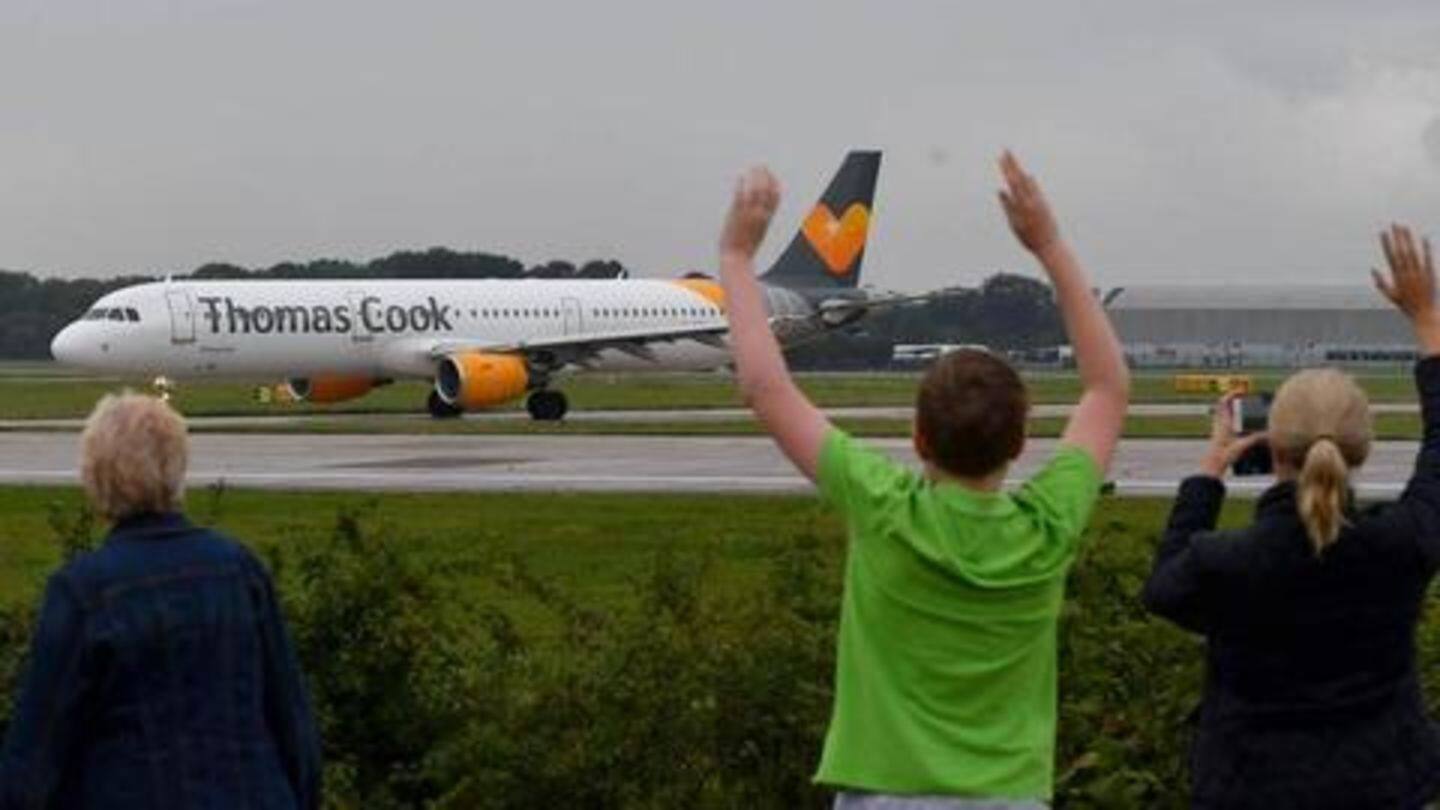 In a concerning turn of events, Thomas Cook, the world's oldest travel company, collapsed on Monday after talks to revive it failed. With this, hundreds of thousands of holidaymakers have been stranded across the globe, and United Kingdom Prime Minister Boris Johnson has promised he would bring them home. But how did the 178-year-old company reach here? Let's tell you.
The company is ancient and once redefined holiday for many
Founded in 1841 by a businessman named Thomas Cook, the company initially organized train trips. Eventually, it became the go-to firm for holiday enthusiasts as it offered tour packages. The company's tagline- "Don't just book it, Thomas Cook it", entered UK's psyche. After surviving two world wars and countless governments, Thomas Cook grew exponentially having presence in 16 countries and employing 22,000 people.
With time, tourists' mindset towards holiday planning changed
For a company which survived many winters, Thomas Cook perhaps thought this phase would pass too. It didn't. In a span of the last few months, the company entered a full-fledged battle for survival. It was hurt by huge debts, rivals, and a change in outlook. With cheaper deals on flights and hotels, tourists no longer banked on Thomas Cook to plan their vacations.
Last week, Thomas Cook filed for bankruptcy
How deep a trouble Thomas Cook was in, was revealed last week when the company filed for Chapter 15 bankruptcy protection in the United States. On Friday, the cash-strapped company said it needed £ 200 million to survive. This amount was in addition to the £ 900 million, agreed in the bailout proposal led by its biggest shareholder, Chinese Company Fosun.
After last-ditch efforts failed, shutters were pulled on Thomas Cook
However, the efforts fell flat and the company announced on Sunday that it was pulling the plug on all its trading with immediate effect. Peter Fankhauser, Thomas Cook's chief executive, said the firm's collapse was regrettable and apologized to "millions of customers, and thousands of employees". Of the 22,000 staff at risk of losing their jobs, 9,000 are in the UK alone.
British PM assured holidaymakers will be brought back home
With all flights and hotels canceled, the British government has a mammoth task on its hand- bringing the stuck tourists back home. Being pegged as "biggest ever peacetime repatriation", nearly 1,50,000 British travelers are stuck in different areas, with panic taking over. "The holidaymakers who may now face difficulties getting home we will do our level best to get them home," Johnson reportedly said.
Some operators have supplied planes to help stranded tourists
According to reports, the UK government has chartered 45 jets to bring travelers home. These jets will fly 64 routes today. Some operators like EasyJet and Virgin have also supplied aircraft. Those who had booked Thomas Cook for the near future are likely to get refunds, but the process could take months. Meanwhile, other travel firms might take advantage of the surge in demand.
A historic collapse later, Johnson wants to "save" tour operators
While the inconvenience caused to tourists is the instant consequence, Thomas Cook's collapse can also have an effect on the tourism sector in the long run. Johnson said it's important to ponder whether directors of travel agencies are "properly incentivized". "We need to look at ways in which tour operators one way or another can protect themselves from such bankruptcies in future," he said.