RBI: Rs. 11,302 crore lying unclaimed with 64 banks
RBI: Rs. 11,302 crore lying unclaimed with 64 banks
Written by
Shiladitya Ray
Mar 18, 2018, 11:47 am
2 min read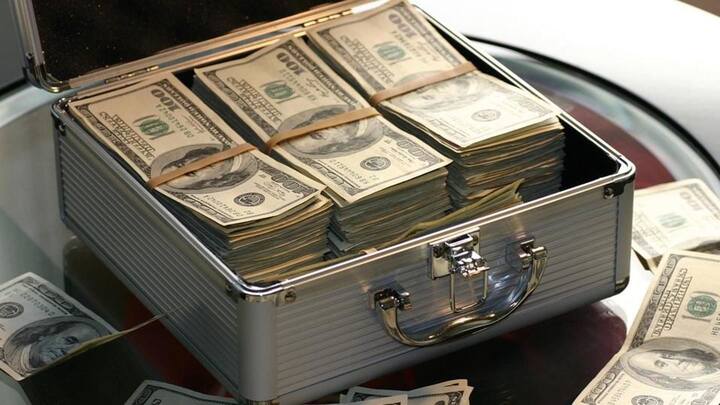 Data from the Reserve Bank of India (RBI) has revealed that a whopping Rs. 11,302 crore belonging to over three crore account holders is lying unclaimed with 64 banks - both public and private. This sum, however, is just a fraction of the Rs. 100 lakh crore worth of deposits handled by banks in India. Here's the break-up.
It's unlikely that this money is benami
"Most of these deposits would be cases of deceased account holders, or people with multiple bank accounts. It is unlikely that too much of it, or may be any of it, is benami or unaccounted money," said Charan Singh, former RBI chair professor at IIM-Bangalore.
Most of the unclaimed money is with public sector banks
Of the unclaimed Rs. 11,302 crore, Rs. 1,262 crore - the largest amount - is lying with the State Bank of India (SBI). The Punjab National Bank (PNB) comes a close second with Rs. 1,250 crore lying unclaimed with them. These two banks apart, all other nationalized banks together hold Rs. 7,040 crore of the unclaimed money.
Private banks account for Rs. 1,416 crore of unclaimed deposits
Among private banks, seven - Axis, DCB, HDFC, ICICI, IndusInd, Kotak Mahindra, and YES Bank - hold a total of Rs. 824 crore in unclaimed deposits. Meanwhile, 12 other private banks together hold another Rs. 592 crore of unclaimed deposits, taking the total unclaimed amount held by private banks to Rs. 1,416 crore. Rs. 332 crore in unclaimed deposits are lying with foreign banks.
Unclaimed money is parked in Depositor Education and Awareness Fund
Under provisions of the Banking Laws (Amendment) Act, 2012, money lying in dormant bank accounts is parked in the Depositor Education and Awareness Fund.
Regulations surrounding unclaimed deposits in India
Section 26 of the Banking Regulation Act, 1949 requires banks to submit a return of all accounts in India which have not been operated for 10 years to the RBI, within 30 days after the close of each calendar year. However, Section 26A permits legitimate claimants to claim a deposit even after the expiry period of 10 years, and banks are liable to pay.