US-company selling used tissues. Motto: Get sick whenever you like
US-company selling used tissues. Motto: Get sick whenever you like
Jan 26, 2019, 12:25 am
4 min read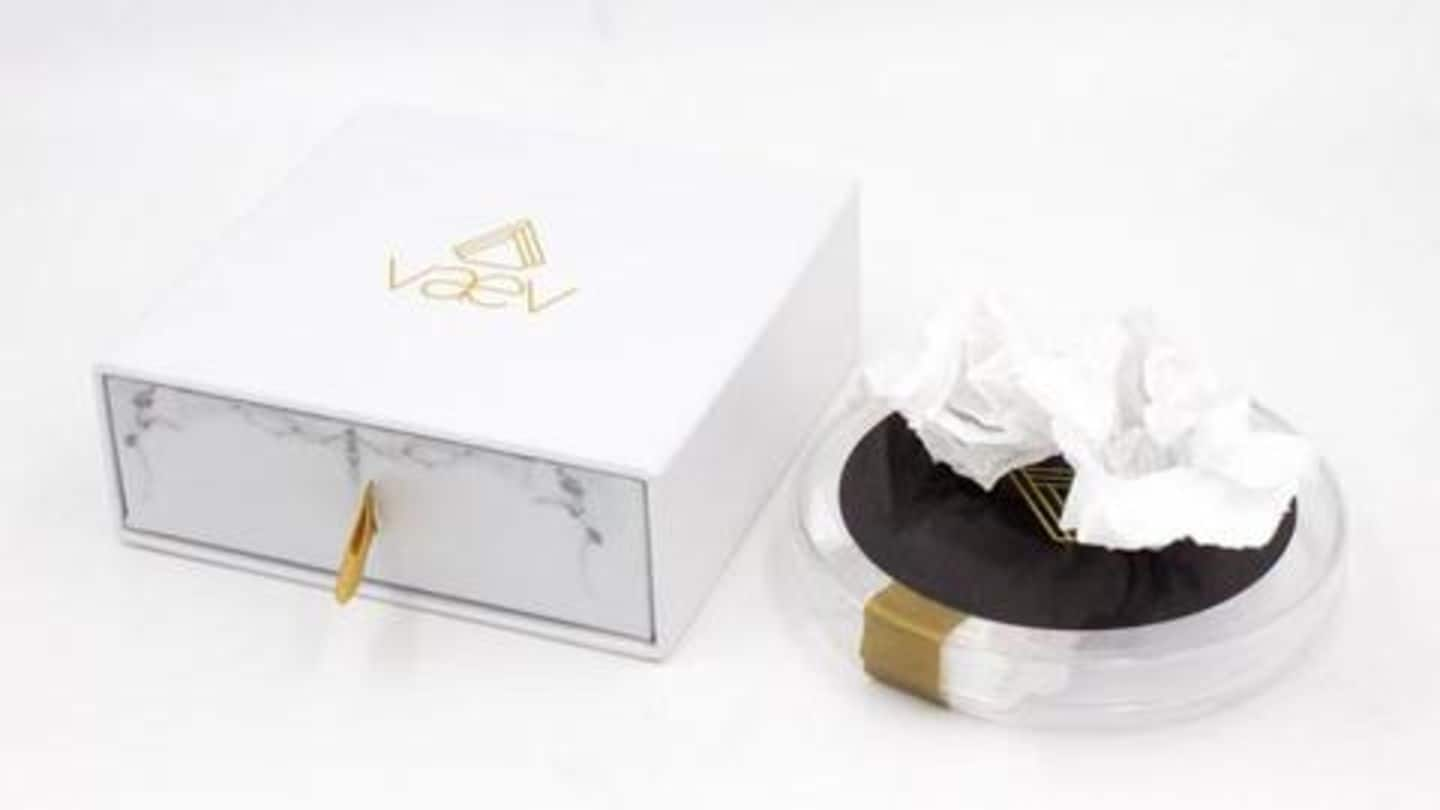 It's a universal fact that nobody likes getting sick. And, it takes so much energy and time to recover sometimes. However, a start-up company in the US has an altogether different notion and wants you to "get sick on your own terms." Los Angeles-based Vaev Tissues is selling napkins that have been sneezed into, so that you can catch the virus at your whims.
'We believe using tissue carrying human-sneeze safer than needles/pills'
The product's description on its website says, "We believe that when flu season comes around, you should be able to get sick on your own terms. We believe that using a tissue that carries a human sneeze is safer than needles or pills." Seriously?
Tissues cost Rs. 5,700, already sold out online
According to the company, the tissue is "specially treated with organic ingredients, is non-prescription, and works hand in hand with the human body to keep your immune system feeling like your immune system." And, for these tissues, you'll have to pay $79.99 or Rs. 5,700. What's more, they have been sold out online for months, media reports suggest.
'The simple idea is you choose now to get sick'
Oliver Niessen, the company's founder, in an interview, said, "The simple idea is you choose now to get sick, with the idea in mind that you won't get with that same cold...later." He gave an example that we can wipe our nose with a Vaev tissue a few days before leaving on vacation, and get sick and treated before you leave for the trip.
Company has 'stable' of 10 go-to sneezers recruited online
"That kind of freedom, that kind of luxury to choose- I mean, we customize everything in our lives and we have everything the way that we want it, so why not approach sickness that way as well," Niessen asked. Interestingly, Niessen refused to discuss the screening procedures but said that his company has a "stable" of 10 go-to sneezers, who have been recruited online.
US postal-service allows mailing infectious substance for specific medicinal purpose
Niessen said that his company only recruits those who've no allergies. "A person sneezes into our batch of tissues, and then we put them into our packaging...that's how they work. We just send it through the mail," he said. However, according to the US Postal Inspection Service, mailing infectious substance is allowed only for very specific medicinal purposes, which Vaev tissues doesn't adhere to.
Tissues sneezed into by friends won't be 'nicely-packaged', says Niessen
On the mailing issue, Niessen gave a weird answer saying, "The packages we mail out are not in violation of the law...It's a premium product, it's not something you can get from anywhere else." He, however, acknowledged that people can simply ask their friends for a snot-filled tissue and save Rs. 5,700, but quipped that it won't be "nicely packaged," unlike Vaev Tissue.
Interestingly, Niessen has no social media presence and has only worked as a video editor for a pharma marketing firm. He also refused to give any details of his company. Meanwhile, netizens are calling the product "disgusting". Someone wrote, "Vaev who do you think you are? $80 for used tissues that I have to stuff up my nose so I don't get sick."
The expert says otherwise, though
Meanwhile, here is the reality check. According to Charles Gerba, Professor of Microbiology and Environmental Sciences at the University of Arizona, Niessen's theory isn't correct. "There are 200 types of rhinoviruses...you are going to have to shove about 200 tissues up your nose each time to get a different one. But getting inoculated from one doesn't protect you against all others," he pointed out.