Soon, you might not be able to buy Tata Nano
Soon, you might not be able to buy Tata Nano
Written by
Shubham Sharma
Jan 25, 2019, 06:08 pm
2 min read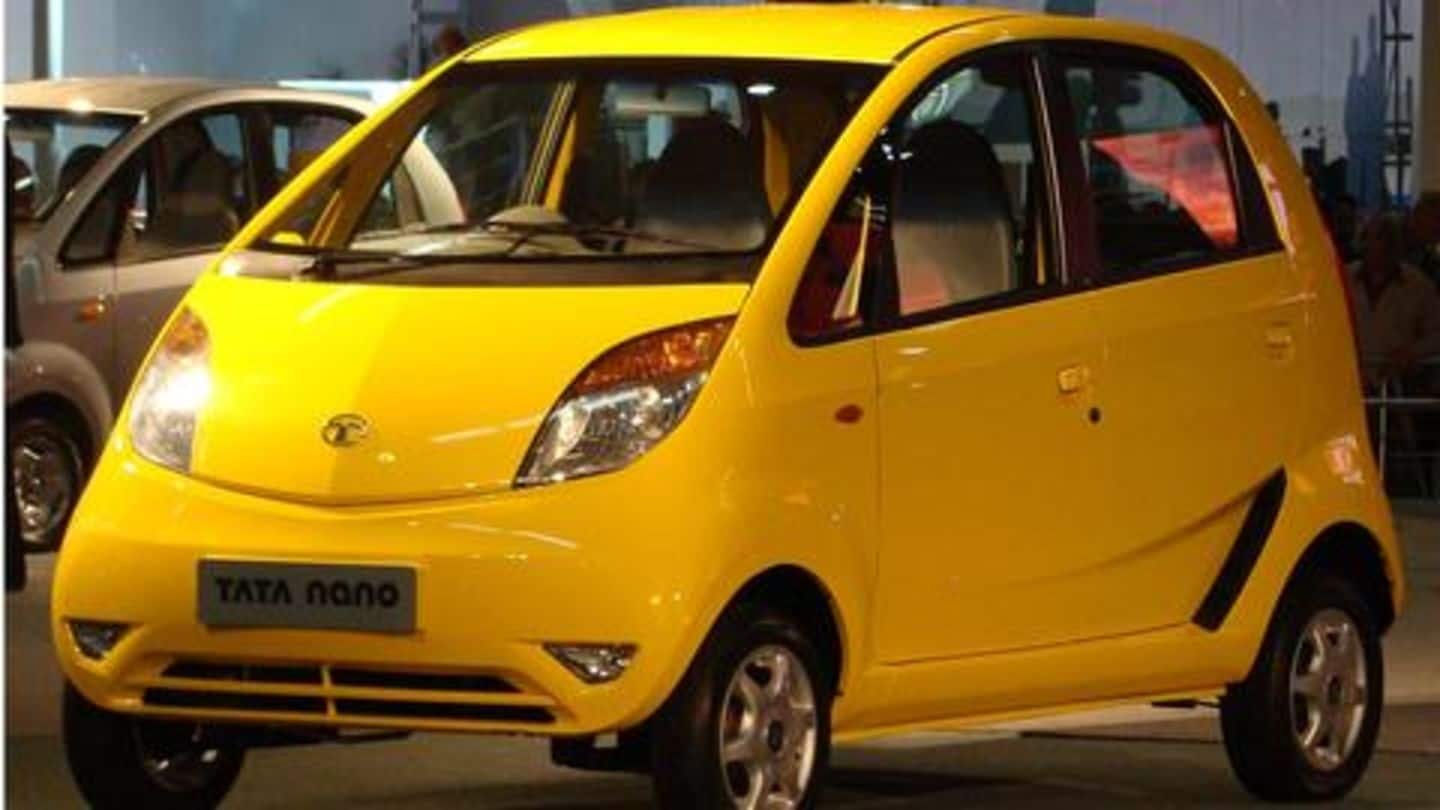 Tata Nano, the cheapest car in the world, could soon be discontinued. An executive from Tata Motors has hinted that the hatchback, which created a lot of hype for its compact size and affordability, could be pulled off in April 2020. The move, which is not yet confirmed, is being contemplated due to incoming regulatory changes in the Indian auto segment. Here's more.
Why Nano could be discontinued?
In 2020, the Indian government will introduce stricter Bharat Stage VI emission standards to curb pollution in the country. As part of these regulations, all automakers would be required to invest in their vehicles, making them cleaner with advanced technologies. But, as it seems, Tata may stop manufacturing and selling Nano altogether instead of upgrading it to be BS VI complaint.
Here's what Tata Motors' executive said about Nano
"We may not invest in upgrading all the products and Nano is one of them," Mayank Pareek, the president of passenger vehicles at Tata Motors, told reporters, hinting the end of the line for Nano on Thursday.
Tata Nano and its decade-long journey
To recall, Nano was launched 10 years ago as a compact budget car for the masses. Priced at Rs. 1 lakh initially, the vehicle created a lot of buzz in the Indian and international market. However, it failed to live up to the hype; there were multiple cases of engine explosions, failed crash tests -- all which led to a decline in overall sales.
Now, it could be end of the road for Nano
After all the ups and downs, Nano appears to be heading towards its end. But, it is important to note that the move is still not confirmed; a spokesperson from the company claimed the final decision is yet to be made.