RBI's 3-month EMI moratorium: All you need to know
RBI's 3-month EMI moratorium: All you need to know
Written by
Siddhant Pandey
Mar 27, 2020, 07:29 pm
3 min read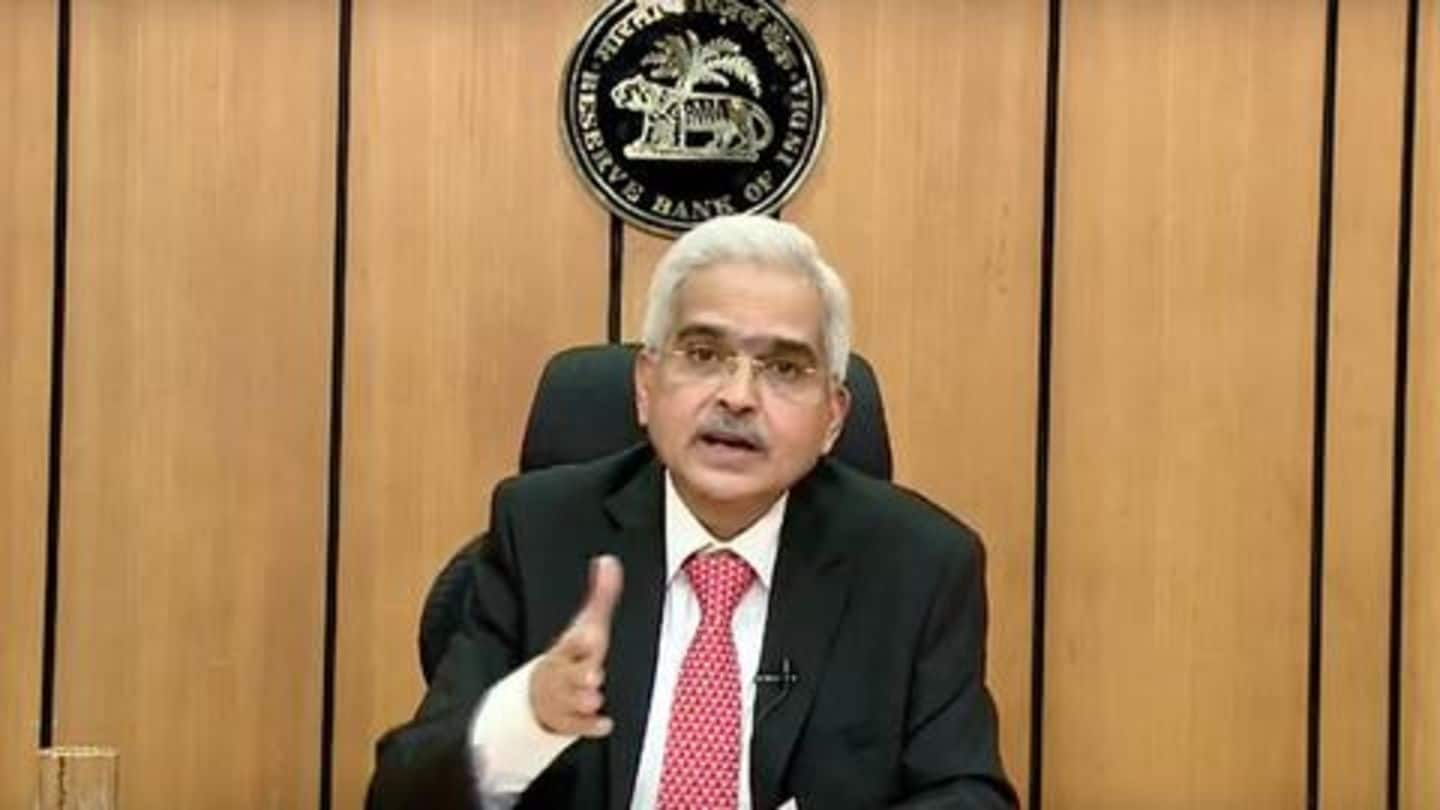 Earlier in the day, the Reserve Bank of India (RBI) announced a few measures in view of the 21-day lockdown over coronavirus. Apart from slashing the repo rate, reverse repo rate, and Cash Reserve Ratio (CRR), the RBI also announced a three-month moratorium on monthly EMIs for term loans in light of the outbreak. Here's all you need to know about the moratorium.
What does the 3-month moratorium mean?
The three-month moratorium means that borrowers would not have to pay any loan EMI installments for three months, including principal and interest. Notably, according to the RBI's notification, lenders have been "permitted to allow" a three-month moratorium on term loans outstanding as on March 1, 2020. This means that the moratorium will not be granted automatically.
Are all bank customers covered under the relief scheme?
The RBI has asked lenders to frame board-approved policies to extend the moratorium to borrowers. Whether or not banks decide to cover all customers under the relief scheme depends on the policies framed by individual banks. Since the RBI's announcement, the State Bank of India (SBI) chief Rajnish Kumar has said that all EMIs on term loans will automatically be deferred for three months.
When would you have to pay the 3-month dues?
The RBI said the repayment scheduled for loans where the EMIs stand deferred for three months shall be shifted across the board by three months after the moratorium period."Interest shall continue to accrue on the outstanding portion of the term loans during the moratorium period."
What loans does the moratorium apply to?
The RBI has said that the moratorium applies to term loans. This includes retail and corporate loans. Retail loans include home loans, personal loans, education loans, etc. All commercial banks (including regional rural banks, small finance banks, and local area banks), co-operative banks, all-India Financial Institutions, and NBFCs (including housing finance companies and micro-finance institutions) have been allowed to extend the moratorium.
Credit card dues covered under relief scheme
Credit card dues, which do not fall under term loans, will also be covered under the moratorium, the RBI said. Although RBI does not clarify whether loans taken on credit cards will also be covered, it is assumed that they may be covered.
Will non-payment of EMIs affect your credit score?
The RBI has also clarified that borrowers' credit rating or history will not be downgraded for non-payment of dues under the three-month moratorium. The apex bank stated, "The rescheduling of payments, including interest, will not qualify as a default for the purposes of supervisory reporting and reporting to Credit Information Companies (CICs) by the lending institutions."