Mukesh Ambani to Anand Mahindra, corporates join fight against coronavirus
Mukesh Ambani to Anand Mahindra, corporates join fight against coronavirus
Written by
Shubham Sharma
Mar 27, 2020, 01:20 pm
3 min read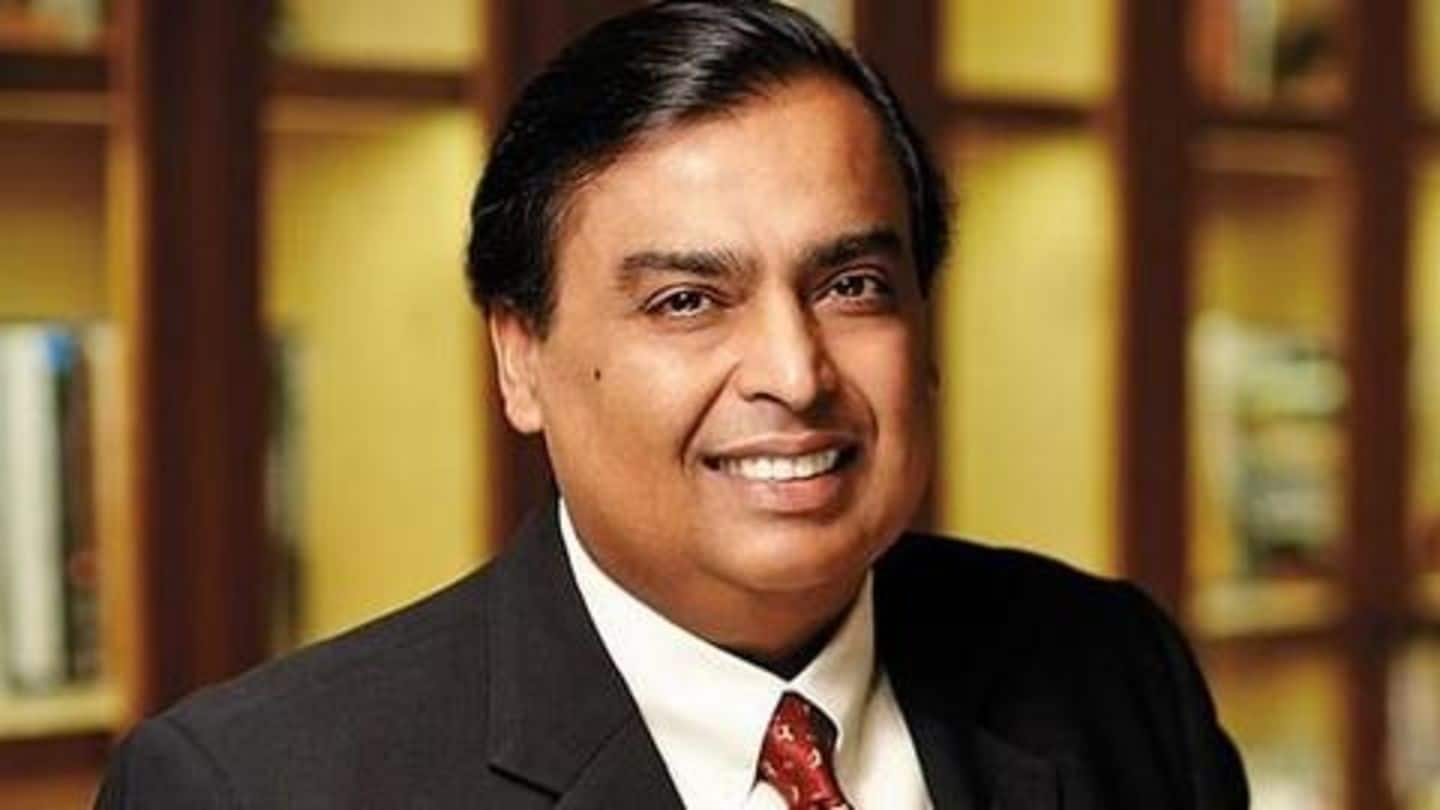 As the coronavirus pandemic continues to sweep across countries, the Government of India is doing everything possible to control the spread of the disease, while combating the wide-range of problems stemming from it. However, the government is not alone; several Indian corporates have also joined the fight and are doing their bit to tackle various aspects of the health crisis. Here's all about it.
Mukesh Ambani donates care facility, contributes to relief fund
Mukesh Ambani, the Chairman, Managing Director, and the largest shareholder of Reliance Industries, has donated Rs. 5 crore to Maharashtra CM's relief fund as well as established a 100-bed center and an isolation facility for COVID-19 patients in Maharashtra. Beyond that, Reliance Foundation, the charitable arm of Reliance Industries, is also serving free meals across cities while Network18 employees are donating one day's salary.
Protective gear also being manufactured by Reliance
Among other things, Reliance Industries is boosting its production to manufacture 1,00,000 face-masks daily along with personal protection equipment. It is also doubling the salary of employees earning less than Rs. 30,000, and offering a consumer-facing tool for preliminary coronavirus screening with useful disease-related resources.
Billionaire Anil Agarwal pledged Rs. 100 crore for relief efforts
Anil Agarwal, the billionaire Chairman of mining company Vedanta, has pledged Rs. 100 crore to support daily wage workers and the company's contract employees hit by the pandemic. Vedanta has promised employees that it will not be cutting their salaries or carrying out any lay-offs during their crisis. It is also providing them and their family members with a special one-time insurance cover.
Anand Mahindra contributing 100% of his salary
Anand Mahindra, the Chairman of Mahindra Group, will donate 100% of his salary over the next few months. The money will go to a fund managed by Mahindra Group's philanthropic arm and will be used to support the hardest-hit sections in the value chain. Notably, Mahindra Group is also helping with the manufacturing of ventilators and providing resorts to be used as care facilities.
HUL also pledges Rs. 100 crore
Notably, Sanjiv Mehta-led packaged consumer goods company Hindustan Unilever Limited (HUL) has also pledged Rs. 100 crore to fight coronavirus pandemic and aid relief efforts. The company has also slashed the prices of its personal care and home hygiene products, including Lifebouy sanitizer, liquid hand wash as well as Domex floor cleaners, by a significant 15%.
Rs. 100 crore relief fund by Hero Cycles
Hero Cycles has set aside Rs. 100 crore contingency fund to aid coronavirus relief efforts. The company has also set up a monitoring department to look at the economic impact of the outbreak and how it will affect its consumers, employees, and suppliers.
Others also doing their bit to help
Among others, Tata Industries has assured employees, including temporary workers, that they will be paid in full in April-May while Paytm founder Vijay Shekhar Sharma has set aside Rs. 5 crore to help develop medical solutions to tackle the potential shortage of ventilators. Meanwhile, renowned fashion designer Anita Dongre has set up a fund of Rs. 1.5 crore to support self-employed artisans and vendors.