Binny Bansal to begin second innings with another startup, xto10x
Binny Bansal to begin second innings with another startup, xto10x
Written by
Shiladitya Ray
Dec 16, 2018, 01:26 pm
2 min read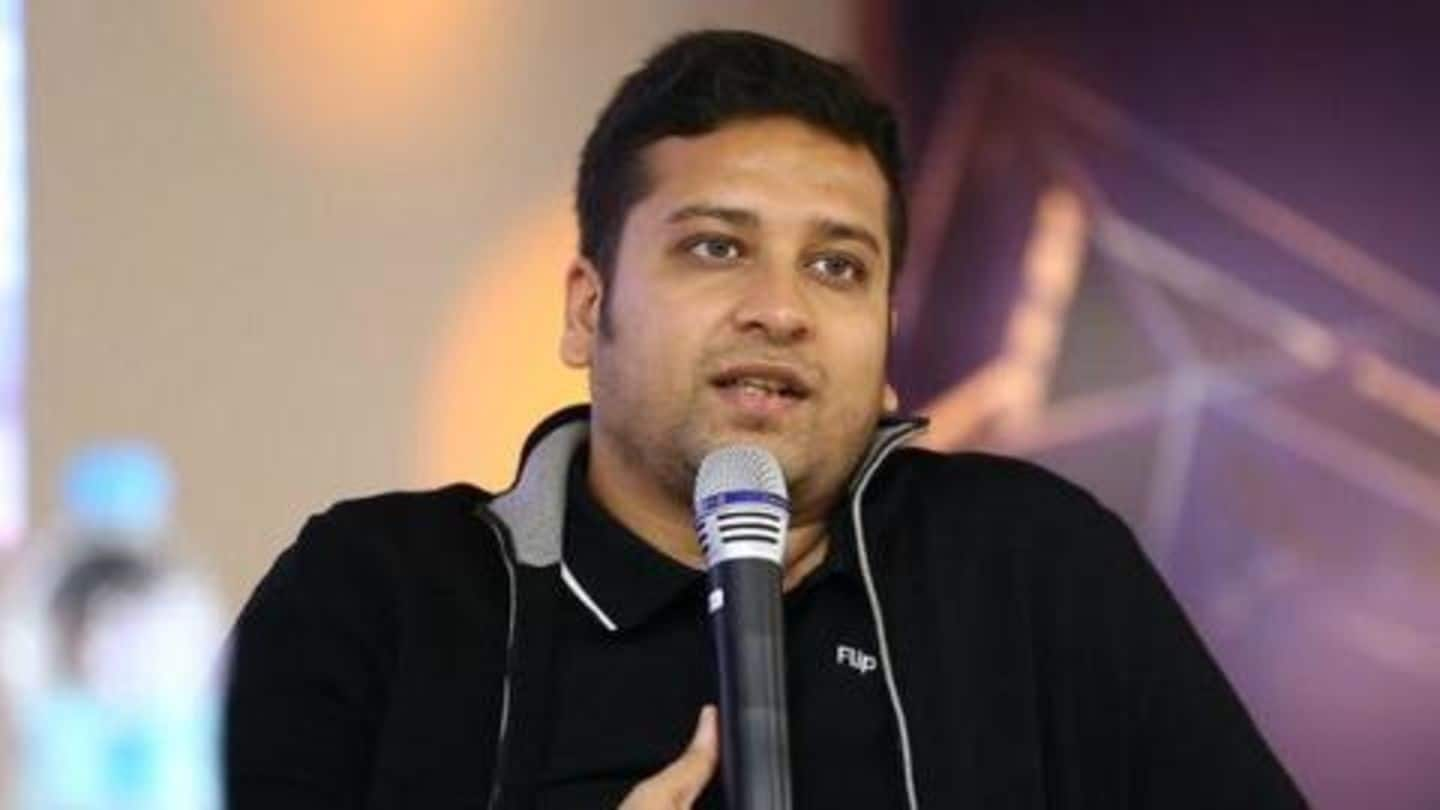 Barely a month has passed since Flipkart co-founder Binny Bansal stepped down as the CEO of the Flipkart Group, and already, speculations are rife about his next venture. Reportedly, Bansal will be joining hands with former Flipkart executive and McKinsey consultant Saikiran Krishnamurthy to launch their new venture - xto10x Technologies - that will be aimed at growth-stage startups. Here's what we know.
The idea is to create a new-age consulting model
From what we know, xto10x Technologies, will offer tools for growth-stage startups looking to scale up. As Entracker notes, the Bansal's new startup will be a "combination of SAP, Coursera and McKinsey for startups". Persons familiar with the matter told ET that Bansal and Krishnamurthy are looking to create a new-age model of consulting for startups.
The problem facing many Indian startups
"They [Bansal and Krishnamurthy] aim to help transform product-market fit and initial business momentum into at-scale, well-rounded companies, a problem being faced by many in the Indian ecosystem. This, they have realised, cannot be solved by capital alone," one such person told ET.
What we know about the services to be offered
Reportedly, xto10x Technologies will offer its services to series B and series C startups. Services would include software tools, tools for strategy and operation solutions, consulting, and mentorship. Additionally, xto10x Technologies will create and curate courseware for startups, and will also try and give them access to mentors. The idea is to disrupt the traditional consulting model with tech-backed solutions.
xto10x will start hiring in January
It's understood that Bansal and Krishnamurthy have been working on xto10x Technologies for the past few months. While Krishnamurthy's LinkedIn profile was updated to reflect "Founder" of xto10x Technologies in October, Bansal's profile has not yet been updated. However, reports say that the duo will be looking to hire a team in January, and Krishnamurthy will be CEO. Bansal, meanwhile, will be Chairman.