Nandan Nilekani to work without salary as Infosys Chairman
Nandan Nilekani to work without salary as Infosys Chairman
Sep 02, 2017, 12:57 pm
2 min read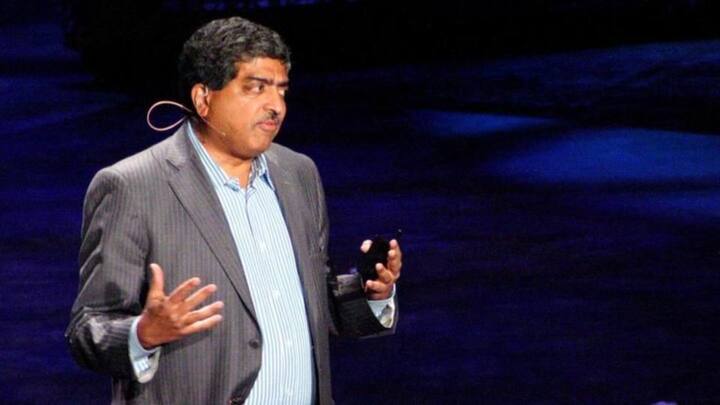 According to the BSE filing by India's second largest IT firm Infosys, it will not be paying a single dime to its newly instated non-executive and non-independent chairman, Nandan Nilekani. Infosys has also mentioned that Nilekani's office as a director will be subject to retirement by rotation. However, Nilekani need not fret, as he still holds 2,13,83,480 equity shares in the company. Here's more.
Pravin Rao will not get a hike
Nilekani was inducted into the Infosys Board in 1981 and he ceased to be a member of it in 2009. For fiscal 2010, his last drawn salary, as a director, was Rs. 34 lakh. Meanwhile, U.B. Pravin Rao, currently serving as Infosys' interim CEO, will be receiving the same remuneration that he received when he was the chief operating officer.
Although Rao is not getting anything extra as the interim-CEO and MD, he's not exactly at the losing end. According to the filing, his annual salary stands at Rs. 12.5 crore, as approved by the shareholders, and his last drawn annual salary for FY17 was Rs. 7.8 crore (excluding the value of stock options) He currently owns 5,55,520 shares.
What do the other co-founders have?
Both Murthy and Nilekani along with their families own sizeable amount of shares in Infosys. N.R. Narayana Murthy owns 8,718,688 shares. His wife Sudha Murthy and daughter Akshata Murthy own 18,058,640 and 20,425,648 shares, respectively, while his son Rohan Murthy owns 31,799,128 shares. Nandan Nilekani's wife Rohini Nilekani holds 18,004,696 shares. His daughter Janhavi and son Nihar Nilekani own 6,663,164 and 6,663,240 shares, respectively.