Who could be the next CEO of Infosys?
Who could be the next CEO of Infosys?
Written by
NewsBytes Desk
Aug 19, 2017, 05:50 pm
3 min read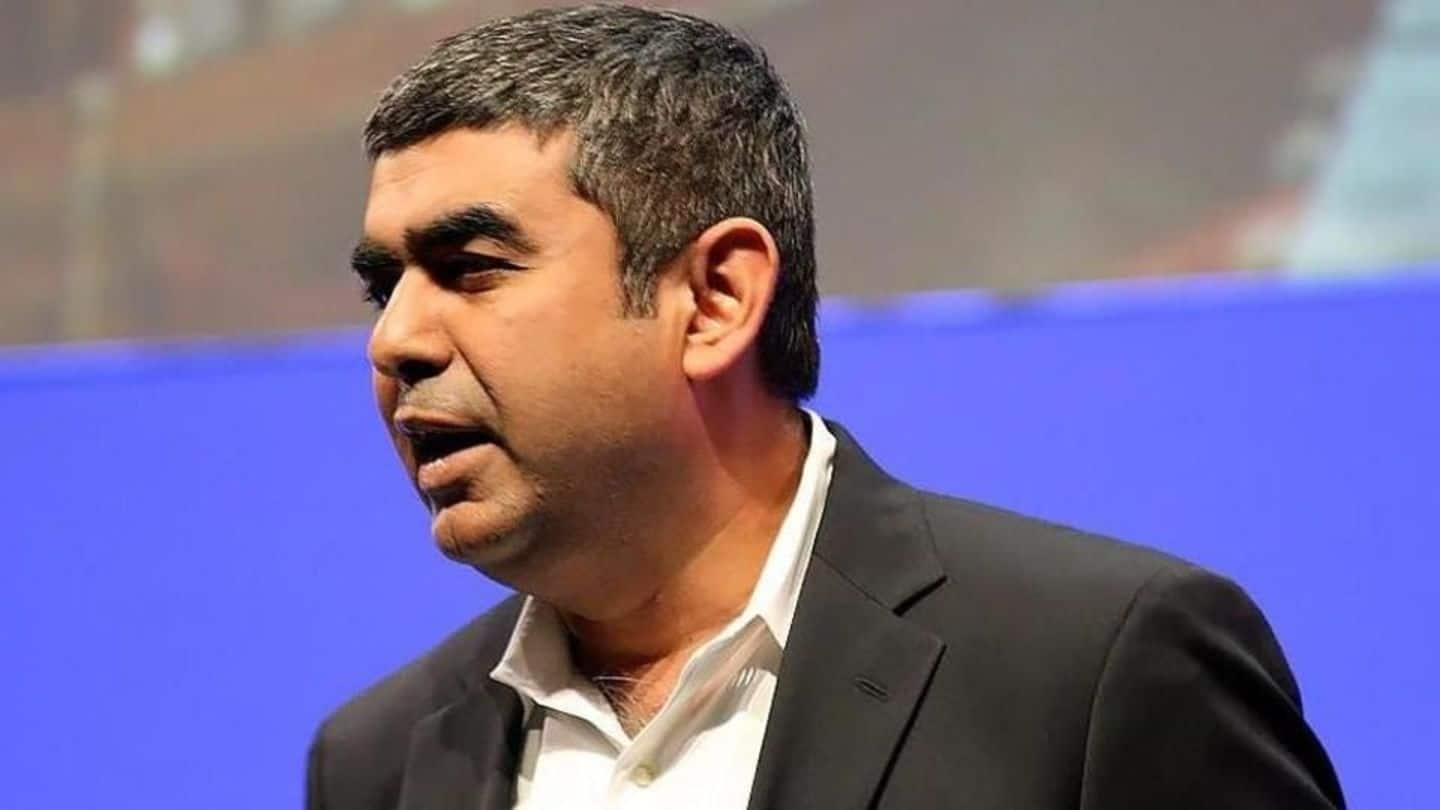 Following the resignation of its first non-founder CEO, Vishal Sikka, Infosys is sifting through the resumes of internal and external candidates to find his successor. Analysts say amid the not-so-easy CEO hunt, Infosys may confront the risk of more executive departures. However, after the outsider Sikka's episode, sources say Infosys is keen on zeroing in on internal candidates. Here are the top potential contenders!
Who are the front-runners for the top post?
According to insiders, Infosys Interim CEO UB Pravin Rao, President and Deputy COO Ravi Kumar, CFO Ranganath Mavinakere, and BFSI Global Head Mohit Joshi are the candidates who could potentially replace Vishal Sikka. There have been speculations about Ravi Venkatesan, Infosys Co-Chairman, running for the post. However, Venkatesan recently clarified that he is "not interested in returning to the hot seat."
Replacing Sikka not an easy task: Venkatesan
At the Infosys press conference, Venkatesan said the latest events would make it difficult for the Infosys board to consider a permanent position for co-founder Narayana Murthy. Venkatesan asserted replacing Vishal Sikka with the "continuous interference" by Murthy-led Infosys promoters in the board's functioning isn't easy. He added the founder issues need to be put to rest before appointing the next CEO.
The four veteran Infosys insiders
Interim CEO Rao joined Infosys in 1986; the longest-serving veteran among the four contenders has held several top posts. CFO Ranganath joined Infosys 15 years ago; he currently oversees corporate finance, investor relations, M&A, and risk management. Deputy COO Kumar leads the company's global delivery organization across various segments. BFSI Head Joshi oversees sales operations and reporting processes, including deal pursuits and growth.
The rift between board and founders
Amid the deepening rift between Infosys's board and its founders, the former has blamed the company's founder and former Chairman Narayana Murthy for Sikka's exit. The board stated one of the primary reasons for his resignation was Murthy's "continuous assault". Sikka stated, "Over the last many months and quarters, we have all been besieged by false, baseless, malicious and increasingly personal attacks."
External experts can be brought in only for specific areas
Global executive search firm EMA Partners' Regional Managing Partner (Asia), K Sudarshan, said that it is best for Infosys to choose an insider so that they can steer the business "in the right direction". He said transforming the "36-year-old, highly successful company steeped in legacy" isn't easy for outsiders, even if they have good relationships with the important stakeholders.