Explained: The rise and fall of Yes Bank
Explained: The rise and fall of Yes Bank
Written by
Siddhant Pandey
Mar 06, 2020, 08:04 pm
3 min read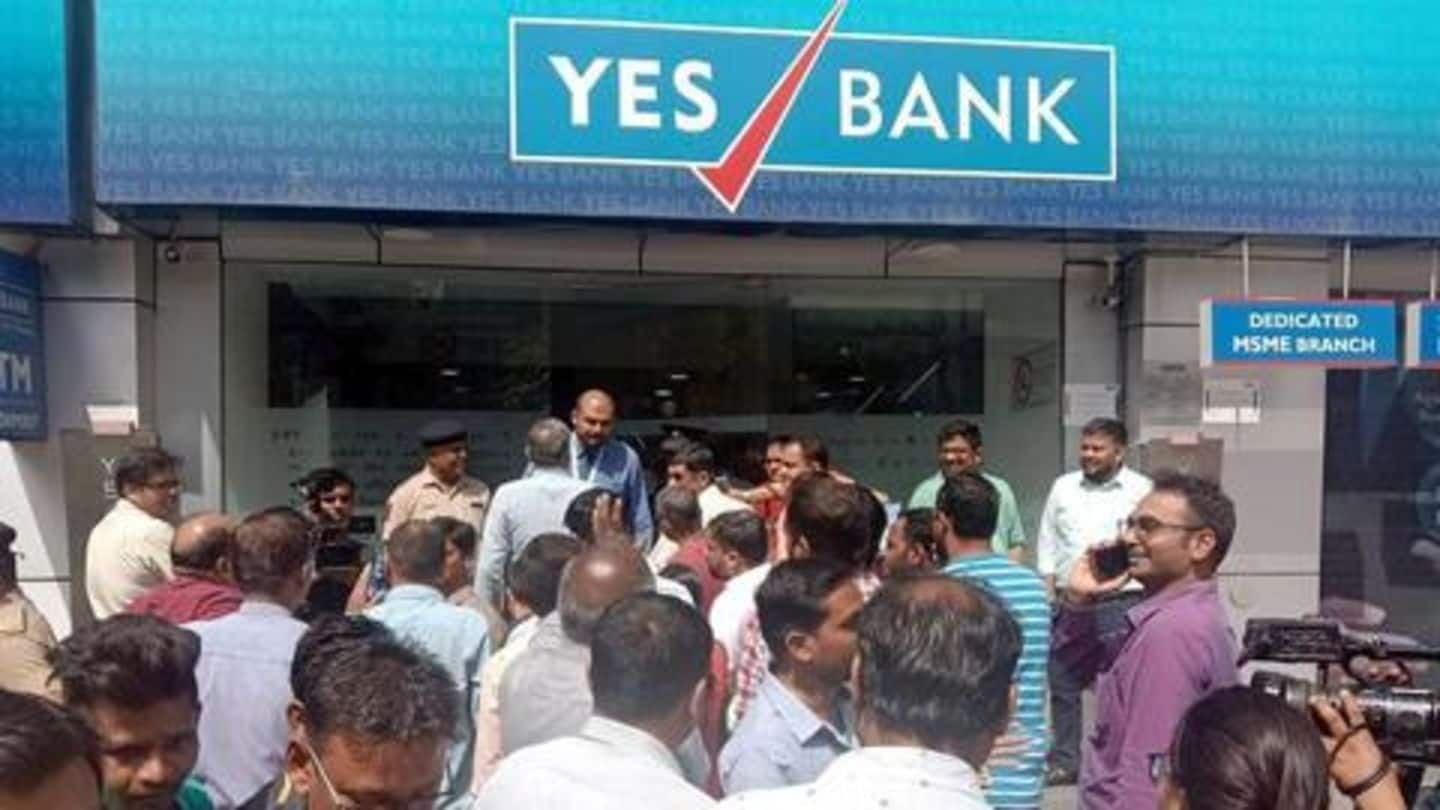 Yes Bank depositors panicked when on Thursday, the Reserve Bank of India (RBI) capped cash withdrawals at Rs. 50,000. The RBI also superseded Yes Bank's board, while the State Bank of India (SBI) and the Life Insurance Corporation of India (LIC) are likely to acquire a 49% stake in the cash-strapped bank for Rs. 490 crore. But how did the crisis unfold? Read on.
Rana Kapoor, Ashok Kapur founded Yes Bank in 2004
Yes Bank's journey began in 1999 when Rana Kapoor partnered with his brother-in-law Ashok Kapur and Harkirat Singh with Dutch Rabobank to set up Rabo India Finance. With support from Rabobank, the trio received in-principle approval to set up a bank in 2002, and after Harkirat's exit the next year, Rana and Ashok founded Yes Bank in 2004.
Yes Bank grew in popularity by granting risky loans
The lender grew in popularity as it never said no to risky loans. Rana, a veteran banker, used his rich network to lend and recover loans. In 2005, Yes Bank entered the stock market with a Rs. 300 crore IPO. In 2011, the bank received the award for "India's Fastest Growing Bank of the Year" at the Bloomberg UTV Financial Leadership Awards 2011.
Bank lost popularity in recent years
In 2017, the bank reported a divergence in gross bad loans of Rs 6,355 crore. In June 2018, Yes Bank shareholders approved Rana Kapoor's reappointment as the lender's Managing Director (MD) and CEO for three years starting September 1. However, in September, the RBI cut his tenure till January 31, 2019. The bank's shares tanked by over 30% the day the announcement was made.
As Yes Bank's governance crisis continued, its rating fell
As Yes Bank struggled to find a new CEO, the lender missed second-quarter profit estimates. Meanwhile, provisions for bad loans and mark-to-market losses doubled and the bank's asset quality deteriorated. A string of resignations followed including Chairperson Ashok Chawla, independent directors Vasant Gujarathi and Rentala Chandrashekhar, et al. Subsequently, rating agency Moody's downrated the lender.
In November 2019, RBI detected divergence in gross non-performing assets (NPAs) reported by Yes Bank. The same month, the bank's board approved plans to raise $2 billion, with Canadian billionaire Erwin Singh Braich buying $1.2 billion worth of shares. Braich's investment was rejected by the bank and it proposed another $1.4 billion share sale. The bank's shares and Moody's rating continued to fall.
Bad loans marred Yes Bank's balance sheet
Yes Bank's balance sheet was also marred by bad loans, including Infrastructure Leasing and Financial Services (IL&FS), Anil Ambani Group, GC Power, Cox & Kings, Altico, CCD, Essel Group, Essar Power, Vardaraj Cement, Radius Developers, and Mantri Group.
RBI imposes 30-day moratorium on Yes Bank
In February this year, the bank delayed third-quarter financial results. The development came as the bank management told RBI that it was in talks with investors for capital infusion, however, there were no concrete proposals from investors, indicating false assurances. On March 5, the RBI imposed a 30-day moratorium on Yes Bank with "the absence of a credible revival plan."