This billion-dollar start-up is using robots to make, deliver pizza
This billion-dollar start-up is using robots to make, deliver pizza
Nov 24, 2018, 05:22 pm
3 min read
In early November, California-based food start-up Zume raised $375mn from SoftBank, taking its valuation past $1bn. It's been three years since Zume came on to the scene, and the company, despite its hyperlocal Mountain View-based operations, has already entered the unicorn club. How? Well, Zume is a first-of-its-kind business that's using robot chefs, artificial intelligence, and mobile kitchen tech to revolutionize food deliveries. Here's more.
Zume started by trying to revolutionize pizza delivery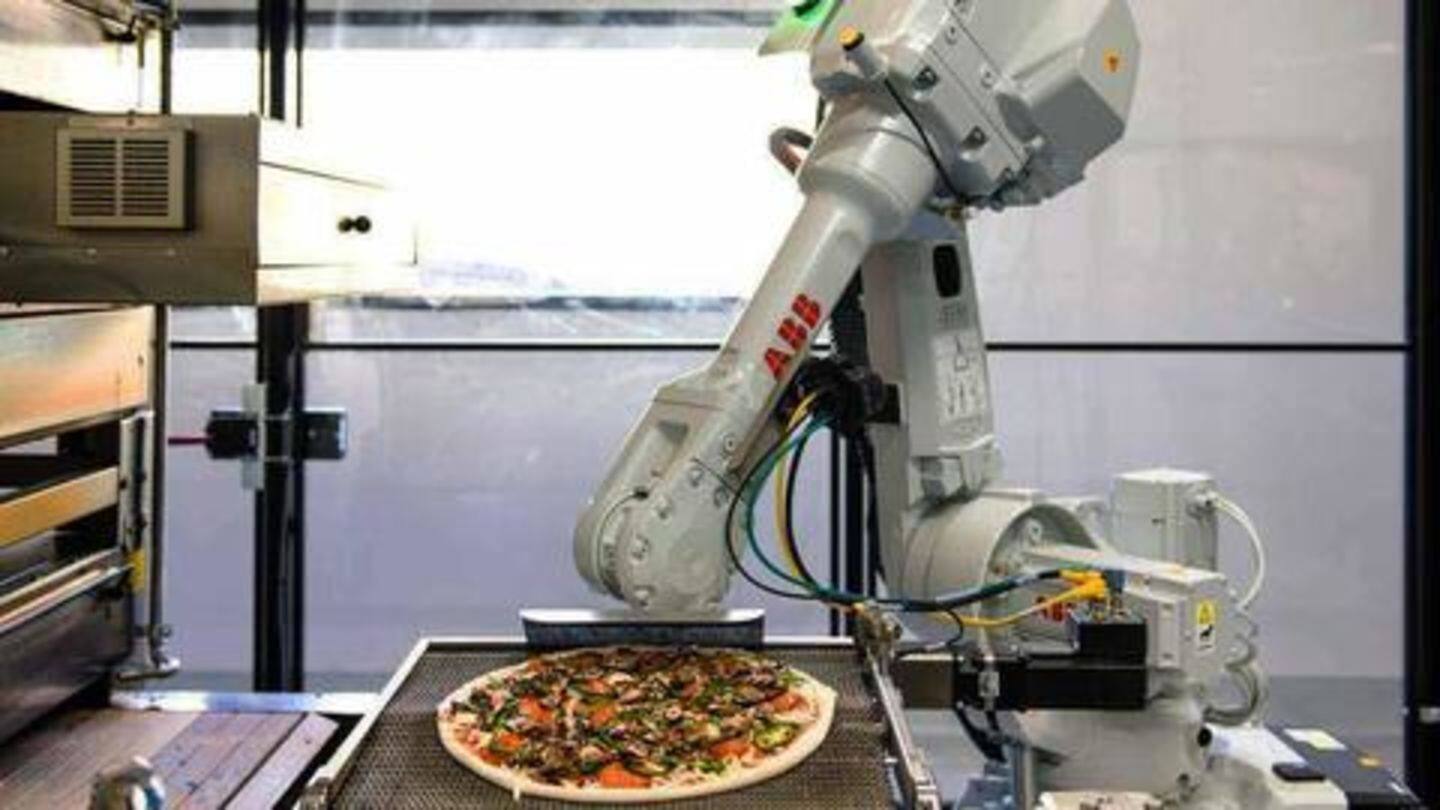 Founded in 2015 by game-developer Alex Garden and Harvard and Stanford MBA Julia Collins, Zume Pizza initially started off as a pizzeria that used robots to make pizza. However, that wasn't all. In 2016, Zume started cooking pizzas to be delivered on the back of vans fitted with GPS-enabled and cloud-based software-controlled ovens, thereby ushering in a new era of pizza delivery.
Funding and valuation of Zume
The $375mn pumped in by SoftBank in Zume's Series C funding round has taken the company's total funding to $423mn, according to Crunchbase. In terms of valuation, Zume is currently valued at $2.25bn.
Zume's signature 'Bake on the Way' model of pizza delivery
How does it work? With the help of a few humans and robots, and smart inventory management, Zume predicts what customers are likely to order, and parbakes those pizzas at their stationary kitchen. The parbaked pizzas are then loaded on to Zume trucks' automated ovens. When a customer orders a pizza, algorithms locate the nearest van, and the van's automated oven finishes the parbaked pizza on the way to the customer.
AI-driven automation allows for unprecedented efficiency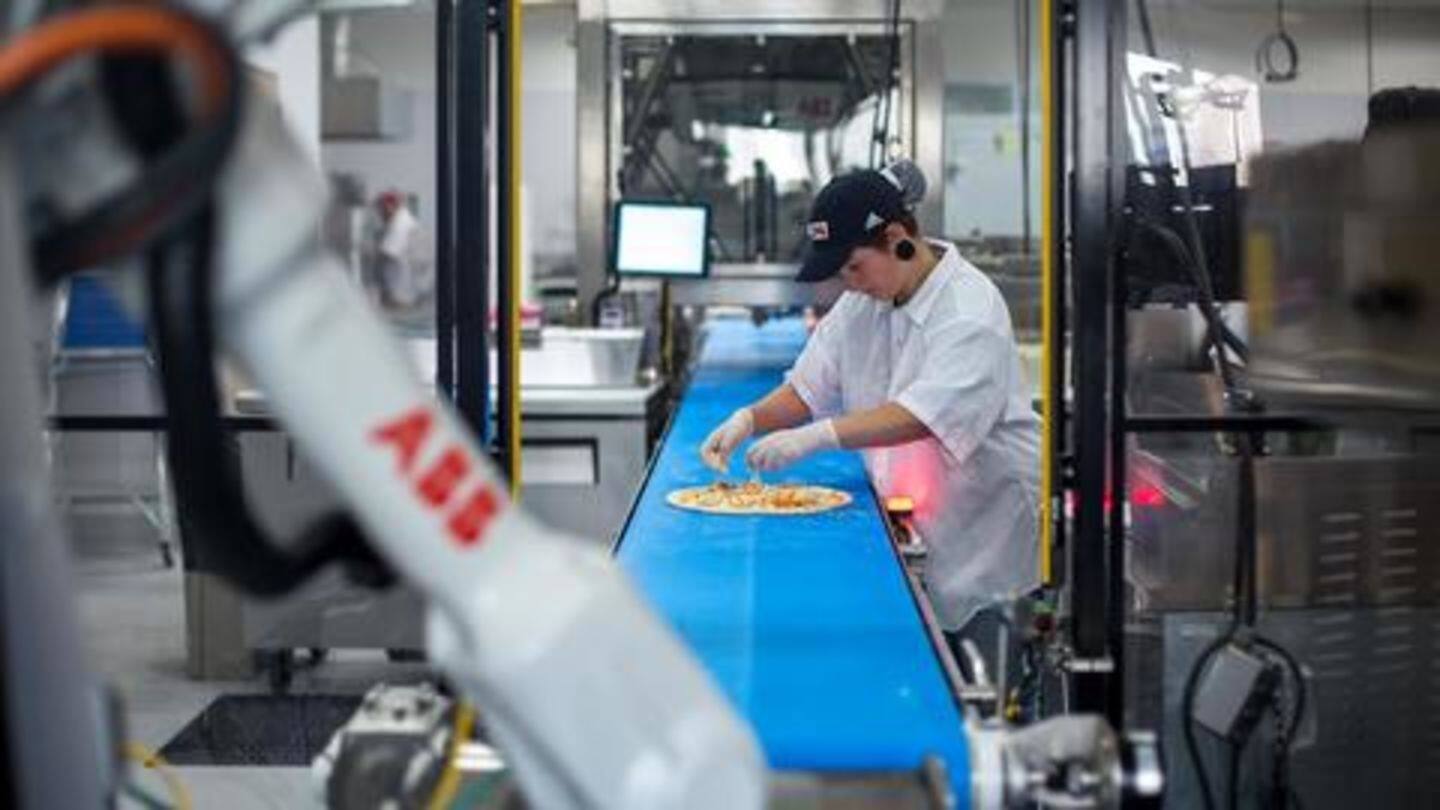 This not only ensures that pizzas reach customers in the freshest, fastest way possible, it is also a hyper-efficient way of labor management. Instead of cooking at a kitchen and using delivery executives to deliver pizzas, Zume's pizza delivery trucks are automated moving kitchens that do the same job, albeit in a more efficient fashion. And, Zume has grand plans.
Robot-powered mobile kitchens to deliver food in future?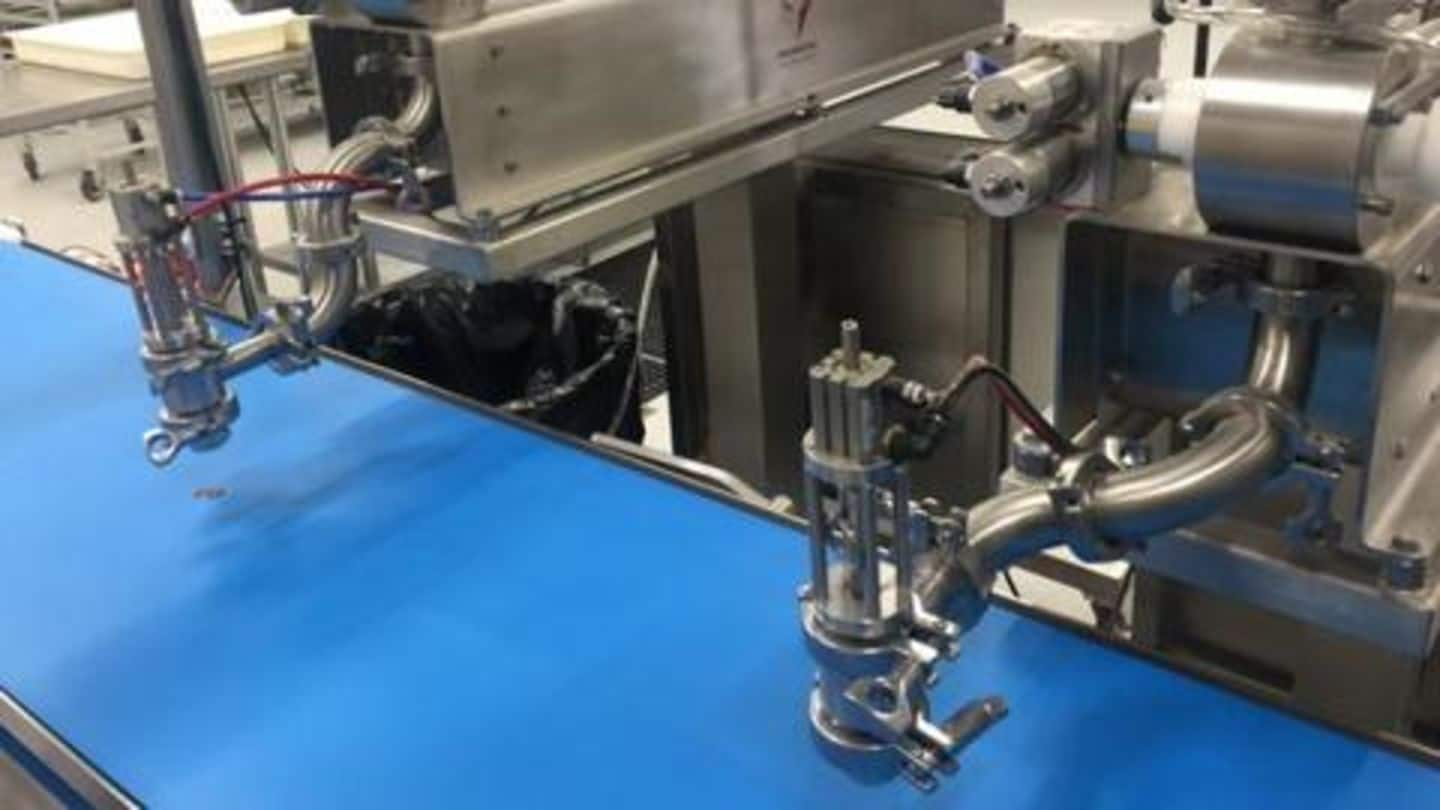 While its current operations are limited to pizza delivery in the Mountain View area, Zume has already patented its cooking-on-the-way method, and hopes to expand to other foods, and eventually re-invent the food-supply chain. In the near future, the company hopes to license its vans and its methods to other fast-food/restaurant chains, thus becoming a supplier of robot-powered mobile kitchens that cook and deliver a vast array of fresh meals.
Zume could disrupt the groceries segment if its idea kicks-off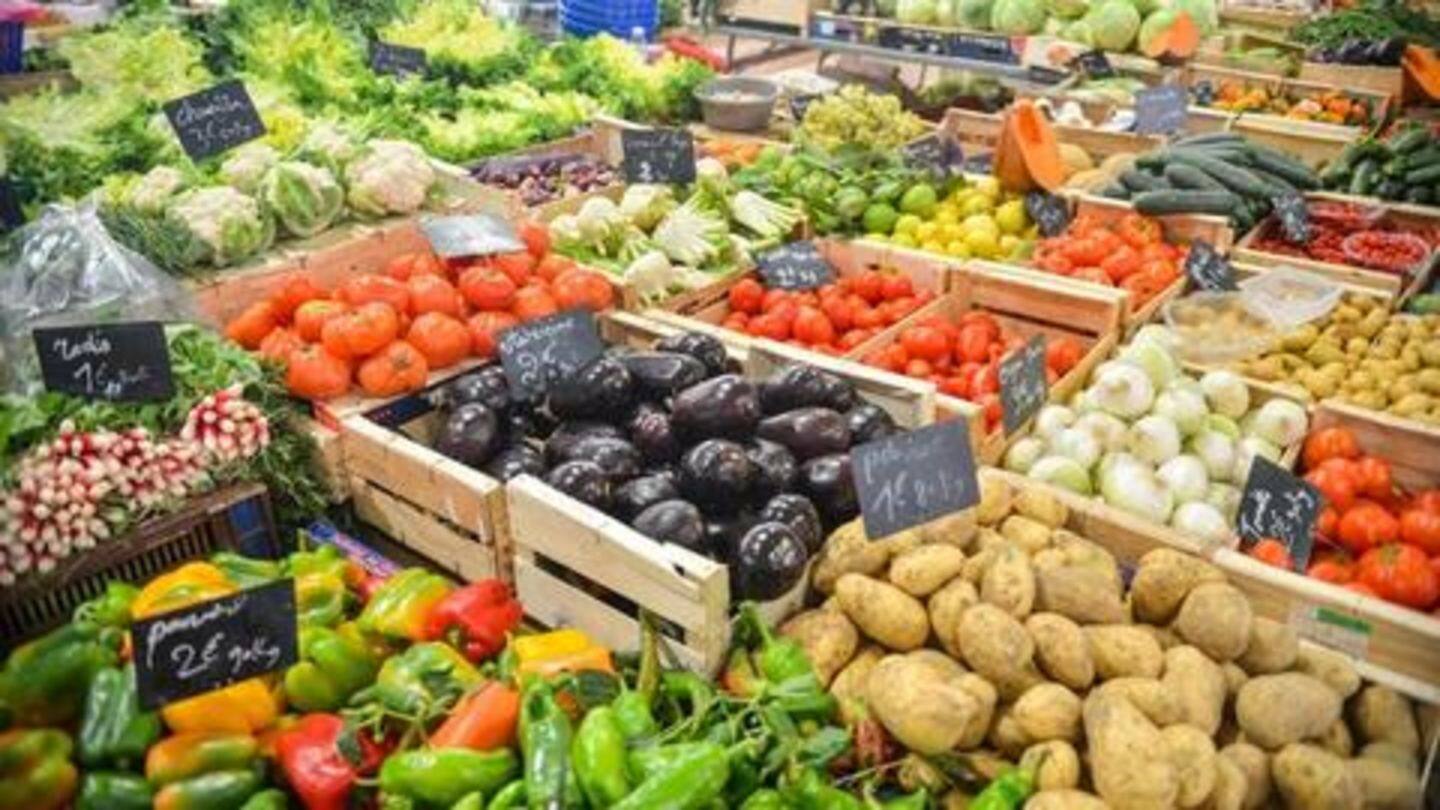 Although Zume's pizzas currently cost more than the Pizza Hut category, there's promise in their model. Firstly, with scale, costs are bound to come down. Secondly, Zume has disruptive potential - by delivering freshly-cooked food made of organically sourced ingredients at low costs, Zume could essentially make ordering out a more followed norm, thereby affecting how much groceries people buy.
Zume is making sub-standard pizzas, but probably not for long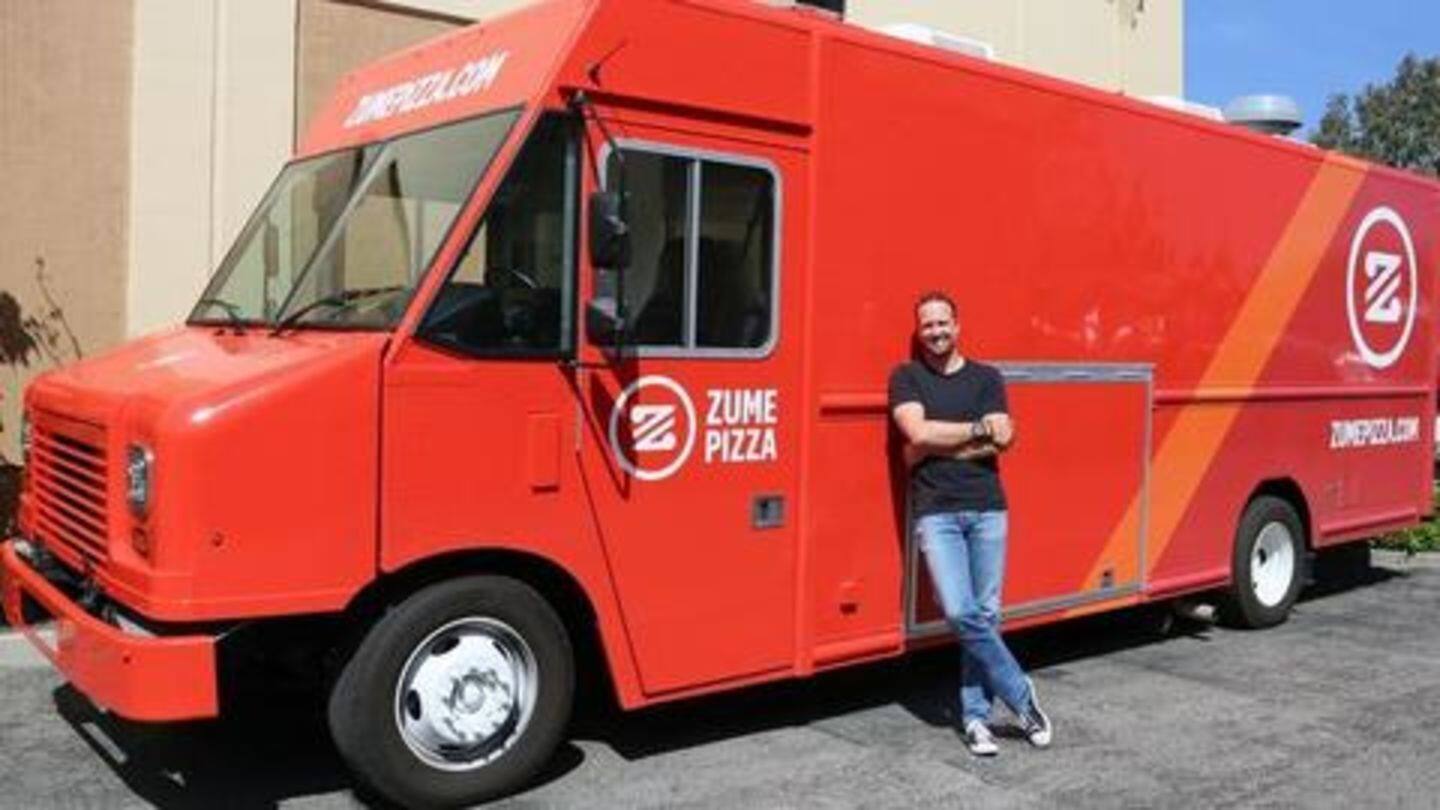 For the buck however, people have reported that Zume's pizzas do not live up to the quality expected. Yet, while flat tasting pizzas could be a temporary setback for the company, its potential of changing the supply-side game of food delivery still holds. It is perhaps this potential that prompted Masayoshi Som-led SoftBank to invest the gargantuan $375mn in the start-up.