#CareerBytes: Useful mobile apps every GATE aspirant should have
#CareerBytes: Useful mobile apps every GATE aspirant should have
Written by
Ramya Patelkhana
Jul 14, 2019, 07:25 am
2 min read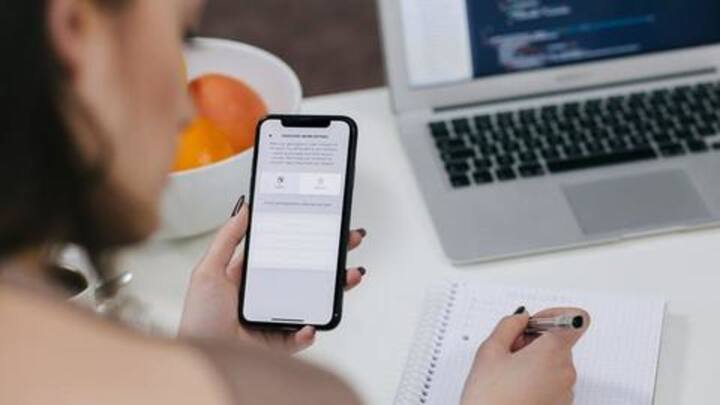 The Graduate Aptitude Test in Engineering (GATE) is one of the most competitive exams for engineering graduates. The national-level exam is conducted for admission to postgraduate courses in engineering and technology, including at top institutes like IITs and NITs; GATE scores also used for recruiting candidates for PSU jobs. Cracking GATE isn't easy without the right preparation. Here are some useful GATE preparation apps.
Gradeup and Unacademy mobile apps for GATE aspirants
Gradeup is one of the country's most popular apps to prepare for competitive exams, including GATE. The free app provides study material, online mock tests, live classes, solved papers, performance analysis, etc to GATE aspirants. Unacademy is another leading mobile app for exam preparation. It provides several courses and other useful content for aspirants to help them crack the GATE exam.
Made Easy and GATE Solved Papers & Solutions
Made Easy, a leading coaching institute chain, also offers a mobile app for GATE aspirants. The GATE/ESE-2020 app offers online test series for covering the entire syllabus thoroughly in a systematic manner; these tests are based on the latest syllabus. GATE Solved Papers & Solutions is another popular mobile app that offers previous question papers, practice tests, MCQs, and solutions for various branches.
Leading online education portal EduRev offers various GATE preparation apps
EduRev, one of the popular online marketplaces for educational courses, offers four apps for GATE aspirants catering to several branches. It has separate GATE preparation apps for Electrical & Electronics Engineering, Mechanical Engineering, and Computer Science Engineering. These apps provide educational videos/lectures, study material, mock tests, question banks/quizzes, solved papers, etc. It also offers the GATE 2020 Exam Preparation Solved Question Papers app.
Youth4work offers six mobile apps for GATE aspirants
Youth4work, another leading online exam preparation portal, offers six apps for GATE aspirants. It has GATE ECE Exam Preparation, GATE Electrical 2019 Exam Prep, GATE CSE Exam Preparation, GATE Civil Engineering Exam, GATE ME - Mechanical Engineering Exam Preparation, and GATE CS & IT Exam Preparation. The apps offer mock tests, section and topic wise tests, performance reports, discussion platforms, and other useful content.
#5: All Edu Apps' GATE preparation apps
The GATE preparation apps offered by All Edu Apps on the Android platform are also popular among aspirants. All Edu Apps has three apps catering to several branches and GATE exam sections. They include GATE (ME & PI), GATE (CS & IT), and GATE (Maths+Apti).