Four involved in cyber fraud racket arrested by Delhi Police
Four involved in cyber fraud racket arrested by Delhi Police
Written by
Ayushi Chamoli
Apr 12, 2019, 06:32 pm
2 min read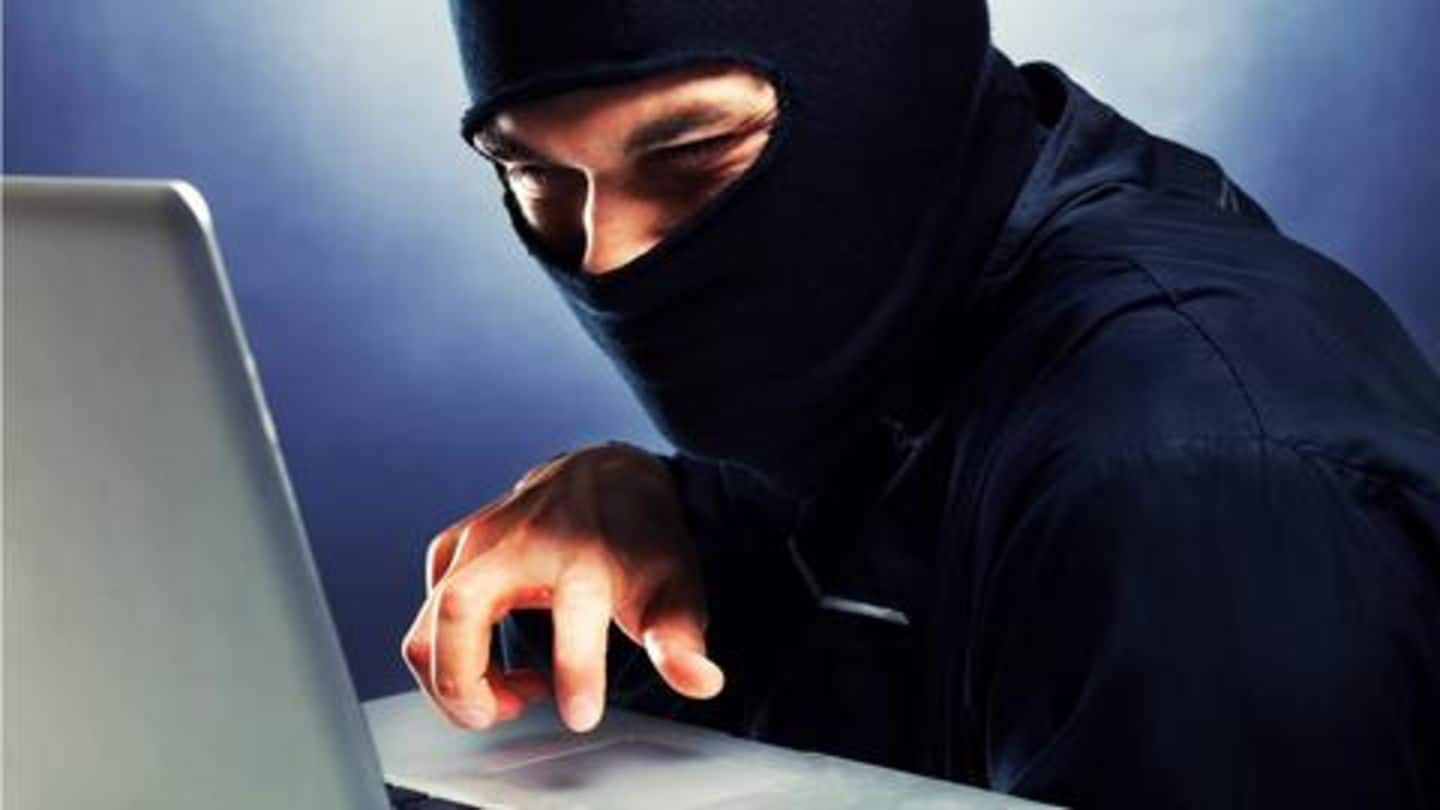 Recently, Delhi police nabbed Pankaj, Rishabh Saxena, Sujit and Rakesh Kumar, who were allegedly involved in a cyber fraud racket. The accused social-engineered people in telling them their passwords, on the pretext of offering them services worth Rs. 10,000 earned on their debit/credit cards. The crime got highlighted when one Rocky, who lost Rs. 60,000 to them, filed a complaint on March 26.
All the four accused are fairly educated
The four people arrested includes 22-year-old Sujit (former employee of an online food delivery company), 19-year-old Rishabh (BCA degree holder), 29-year-old Pankaj (a former contractual employee in the credit card section of a bank) and 35-year-old Rakesh (accountant working at a petrol pump).
Several cell phones, debit cards and SIM cards recovered
Nupur Prasad, Deputy Commissioner of Police (North) said, "Twelve cell phones, six debit cards and 17 SIM cards issued on fake documents were seized from the arrested persons." According to the complaint filed by Rocky, the caller introduced himself as an executive from the bank. He also told Rocky the last four digits of his credit card number, further gaining his trust.
Rocky was tricked in telling the three OTPs, says DCP
Later, the caller told Rocky that he had a credit reward worth Rs. 10,000, which he could redeem only by 4 PM that day. The DCP said, "As Rocky agreed, he received three one-time password (OTPs) and the caller tricked him into sharing the OTPs." "Within seconds he received three messages regarding withdrawal of Rs. 60,000 in three transactions from his account," DCP added.
Kumar's arrest led to his three accomplices, says DCP
In their investigation, the police found out that the con men would transfer the money to several virtual wallets and later, encash them at a petrol pump. The police then identified the beneficiary of the money in virtual wallets as Rakesh Kumar and arrested him. "We arrested Kumar and his interrogation led to the arrest of his three accomplices," said DCP.
Each person had a different task in the fraud
Thereafter, the four accused revealed two more names, Sujit and Vikas, who used to make calls to bank customers and are still absconding. The DCP said, "All data, including bank account details and contact numbers of the victims were arranged by one Pawan, who used to worked with a back end team of a bank." Each of them played different roles in the fraud.