So, why was Delhi in news on 9th November?
So, why was Delhi in news on 9th November?
Nov 13, 2016, 05:24 pm
3 min read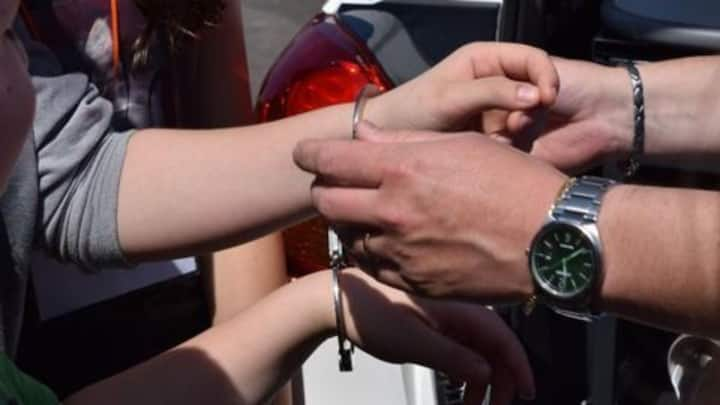 All municipal corporation schools have been ordered to reopen from November 10 as the condition of smog had improved in the city. In another news, CPM demanded that Chhattisgarh government should withdraw "false" charges of murder on three academicians and a party member. Sadar Bazar residents face tough times ahead after losing everything to fire. This is why Delhi was in news!
Murder case against academicians false: CPM
CPM accused the BJP-led Chhattisgarh government of registering a false case of murder against JNU Professor Nandini Sundar, Archana Prasad, Vineet Tiwari and Sanjay Parate. CPM demanded that the government must withdraw the "fabricated cases" immediately as this was a "direct assault on democratic polity". CPM said that accused had visited the area six months back while the murder happened on last Friday.
Anti-doping awareness among junior players
Indian Junior Players League (IJPL) have made a list of substances, consumption of which can result in suspension of players. The players were made aware of prohibited substances by WADA for 2016. IJPL members said that players have to take care of what substances are entering their body. Doping test will be conducted on players in presence of their guardians.
Primary schools to reopen from November 10
Municipal corporation schools that were closed due to high pollution in the city, will be reopened from November 10. South Delhi Municipal Corporation, which had closed the schools till November 14 also ordered its primary schools to open from tomorrow, in the wake of improved condition of smog. Municipal Commissioner said that a call will be taken in the future according to the situation.
Shortage of Rs.100 and Rs.50 notes
After Narendra Modi's announcement that Rs.500 and Rs.1000 notes would cease to be legal tender, huge rush was seen outside fuel stations and ATM booths. People flocked to fuel stations to shell out currency notes of Rs.500. Operators at fuel stations asked customers to pay the exact amount as they ran out of change by 9pm. Small vendors flatly refused to accept Rs.500 notes.
NBCC calls Supertech towers illegal
NBCC, in its report to SC said that twin-towers by Supertech in Emerald project in Noida, were in violation of building regulations. NBCC said that the space between two towers is less than what has been prescribed in Noida Building Regulation, 2005. Court said that the towers would be demolished after the fact finding report by NBCC. But, Supertech contested the findings of NBCC.
Sadar Bazar residents lament loss due to fire
Residents of Sadar Bazar had to sleep in open, after fire destroyed their their dwellings in Sadar Bazar on Monday. 4 people were seriously injured and almost 600 families were rendered homeless in the fire accident. 32 fire tenders were rushed to the spot at 6:30pm and it took three hours to douse the fire. Locals said that they had lost all their possessions.
Aravallis are not just hills but an environmental system
NCRPB has decided to include uncultivable as well as sandy land in NCR, in Aravalli range. Permissions for construction were given by governments in the areas which used to be part of the Aravalli range, but have dried up. IG (forests) said that Aravallis are not merely hills or ridges but are an integral environmental system which needs to be protected at every cost.