What's making news in Delhi?
What's making news in Delhi?
Jan 02, 2017, 04:12 pm
3 min read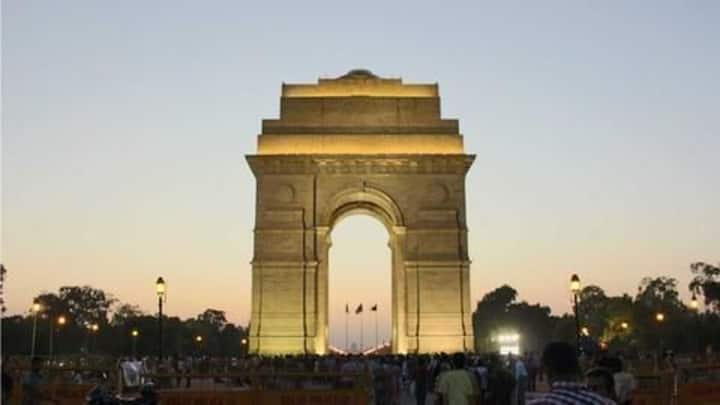 New Year's Eve in Delhi saw throngs of people committing traffic violations. In another news, private and unaided schools opened up admissions for 2017 for the nursery-going children. Questioning the move of Delhi Metro in undertaking cashless transactions, Chief Minister Arvind Kejriwal alleged that Paytm is being "promoted" through the same. To know about what all is happening in Delhi, tap in.
Delhi airport handles 82 flights in 1 hour
Delhi's Indira Gandhi International Airport (IGIA) broke its own record of controlling the highest number of flights in one hour. According to data, the Air Traffic Controller (ATC) handled 40 landings and 42 take-offs between 11 am and 12 noon on 16th November, 2016, breaking its previous record of 77 flight movements. The airport also received 10 million more passengers than the previous year.
Gurugram polices registers 100 cyber-crime complaints
Gurugram police are still registering cases for complaints as old as a year with regards to cyber crime. In the last three days of 2016, 100 FIRs were lodged for the misuse of debit and credit cards (20 on 29th December, 50 on 30th December and 30 on 31st December). However, only 7 out of 100 were submitted after 8th November, 2016 (after demonetization).
Couple killed by neighbour for spreading quilt over common wall
On Sunday afternoon, a 42-year old man allegedly shot a couple for spreading a quilt for drying over a common boundary wall. The incident took place around 2 pm when Manoj Gupta, the accused, allegedly tore off the quilt that was spread over the common wall of the two houses. The couple, Balbir and Mamtesh Gautam is survived by two sons (Neetu,22 and Mintu,17)
Sale of forms for nursery admissions in the unaided and private schools of Delhi is all set to begin from Monday. Schools have begun uploading their seat structure and criteria on their websites. Numerous schools have decided to forego the management quota, adding points instead for wards of staff. Popular schools like SpringDales, Dhaula Kuan have maintained point for girl child, single parents, etc.
Kejriwal questions cashless Metro plans
Arvind Kejriwal on Sunday said he will seek an inquiry into Delhi Metro's decision of going cashless at 10 stations. At a press conference against demonetization, the Chief Minister said, "It's being done forcefully, maybe as directed by the PMO. They are promoting Paytm through this." 1st January, 2017 onwards, 10 Delhi metro stations went cashless, accepting payments only through Paytm or smart cards.
New Year brings new hopes for Gurugram
Gurugram residents have high hopes for 2017 as there are a number of infrastructure developments to be undertaken by the authorities. According to sources, Rapid Metro's Phase 2 operations are expected to begin in February-March. The deadline for the project has been extended to the first-quarter of 2017. With increasing crime rates, Gurugram police is also trying to include locals through measures like community-policing.
889 booked for drunk driving on New Year's eve
13,260 motorists were challaned by the Delhi Traffic Police for violating traffic rules; 889 out of these were prosecuted for drunk driving on New Year's Eve. On Saturday night, 4,022 motorists were riding without helmets as opposed to 730 on 31st December, 2015. In northwest Delhi, drunk men attacked the police who stopped them from harassing a woman on New Year's Eve.