Delhi government discusses possibilities of 'robots' cleaning sewers
Delhi government discusses possibilities of 'robots' cleaning sewers
Feb 22, 2019, 05:24 pm
2 min read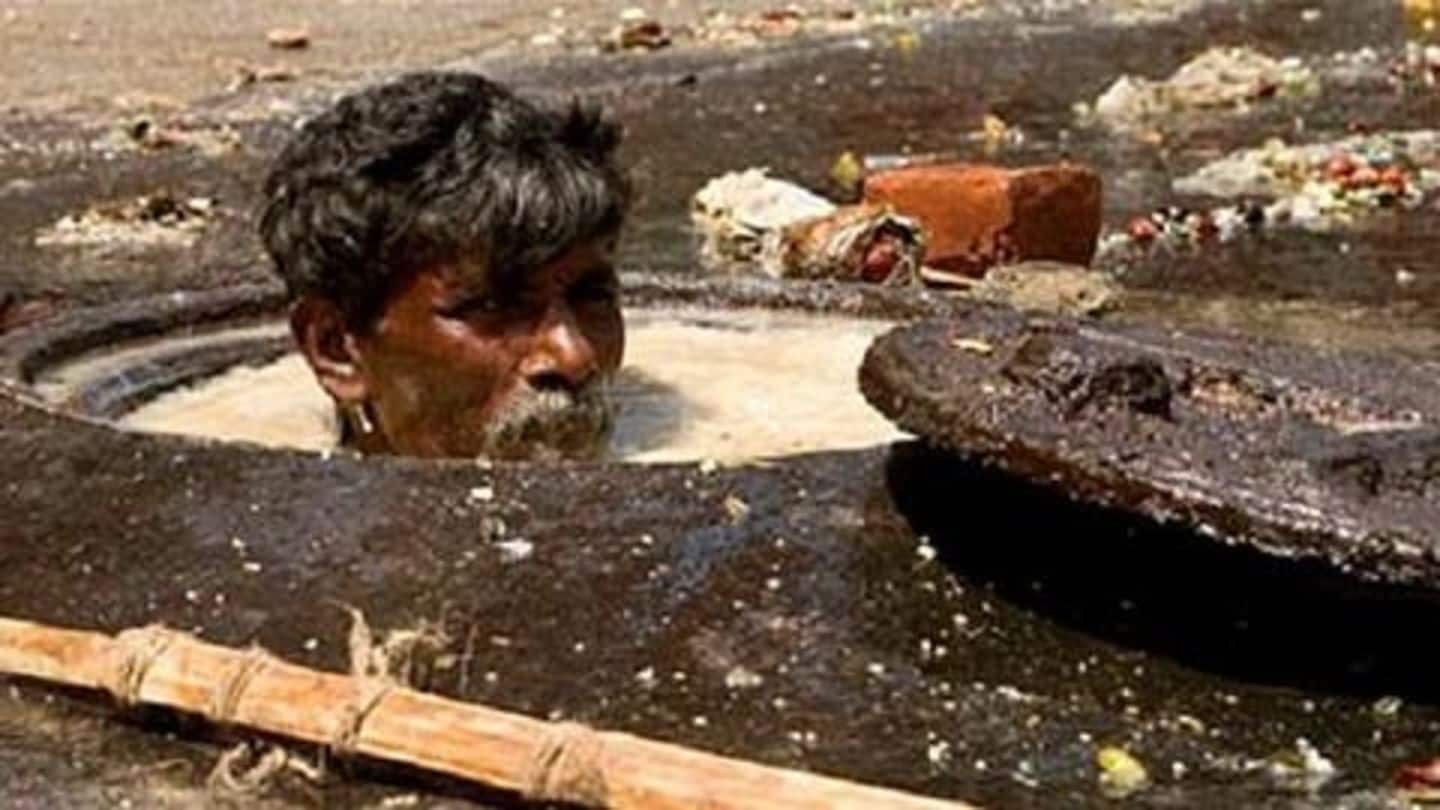 In a bid to completely end the practice of manual scavenging in the nation's capital, the Delhi government is thinking of using robots to clean septic tanks and sewers. Recently, Social Welfare Minister, Rajendra Pal Gautam, held a meeting with New Delhi Municipal Board, Delhi Jal Board (DJB) and experts from IIT, among others to discuss about robotic solutions for sewage cleaning. Here's more.
Idea was inspired from similar robots used in South India
The thought of robotic solutions came from 'Bandicoot', a robot built by Genrobotics, a start-up in Kerala. Genrobotics has been commissioned by the civic bodies in Tamil Nadu, Kerala, and Andhra Pradesh. To cover the loss of livelihoods, nearly 80 manual scavengers have been given training on how to operate the robots. The semi-automatic robot needs a human operator to stand near the manhole.
Robot has many cameras, a handy bucket to collect waste
A statement from the Delhi government read, "The machine with its many cameras, a robotic arm with 360 degrees mobility, and a handy bucket to collect the waste does the work." The statement further read that the operator would only be needed for navigation when the manhole is of "non-standard size or there are multiple sewer lines below."
'Still, there's a need for robotic solutions for smaller lanes'
"The Delhi government has already taken up efforts to stop the inhuman practice of manual scavenging and will soon introduce fully mechanized system to clean sewage system and septic-tanks. Still, there's a need for robotic solutions for smaller lanes where machines cannot go," Gautam said.
Experts from IIT say robot not constructed for Delhi's condition
At the meeting, the experts explained that the robot (Bandicoot) is "not constructed for the condition of Delhi." They suggested that the DJB should approach Genrobotics to understand the feasibility of using such a machine in Delhi. "DJB has been asked to constitute a committee for implementation of various methods to use the robots. The government will ensure funds for this purpose," Gautam said.