Delhi to soon bid goodbye to the iconic Janpath Hotel
Delhi to soon bid goodbye to the iconic Janpath Hotel
May 23, 2018, 09:51 pm
2 min read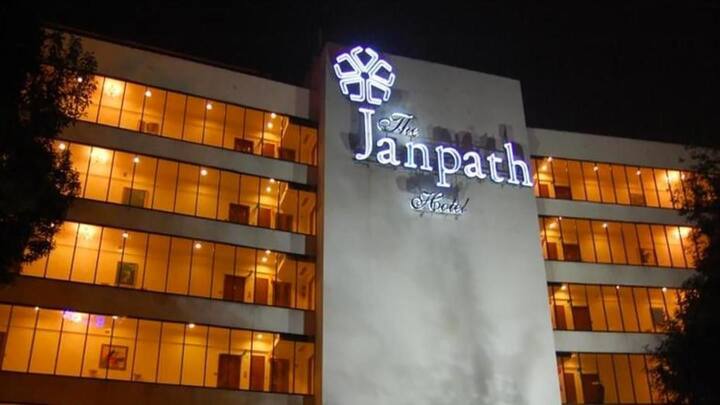 Delhi's iconic Janpath Hotel will soon go under the hammer, literally. Government officials confirmed that the hotel, a property of state-run ITDC, will be demolished and then redeveloped to pave way for central government offices. A committee led by PK Sinha, Cabinet Secretary, has approved a proposal to modify the plot to build General Pool Official Accommodation (GPOA), residential flats for Central Government employees.
Delhi's lack of land for central government offices is alarming
Delhi lacks 4.2mn sqft of land for central government offices. To bridge the gap, government officials have also earmarked a 2L sqft plot on Thyagraj-Marg, apart from the Janpath Hotel, which has a built-up space of 5L sqft. Together, it would open up a whopping 1mn sqft of space. The housing ministry will present the final plan for cabinet nod soon.
Though GPOA was chosen, commercial space would have struck gold
NBCC, the implementing agency, discussed the plan with the Sinha-led committee, giving five options: selling the property, redeveloping it as a hotel, service apartments, commercial hub or GPOA. Though GPOA was chosen, experts said given the location, a commercial office space would have struck gold. However, another realty expert said that providing housing for central government employees is also necessary, given the space shortage.
Why was Janpath Hotel chosen for disinvestment?
Janpath Hotel wasn't raking in the moolah for ITDC, which is why it enlisted this hotel for government's Rs. 72,500cr disinvestment plan for 2017-18. The building had to undergo major rehabilitation work. "The building did not meet the necessary seismic requirement," confirmed an official. An IIT-Roorkee report found it "unserviceable" and in "distressed condition". Apart from this, ITDC also exited from three other hotels.