How will Dussehra take place without Ravana effigies: Delhi HC
How will Dussehra take place without Ravana effigies: Delhi HC
Written by
Ramya Patelkhana
Sep 21, 2017, 05:06 pm
2 min read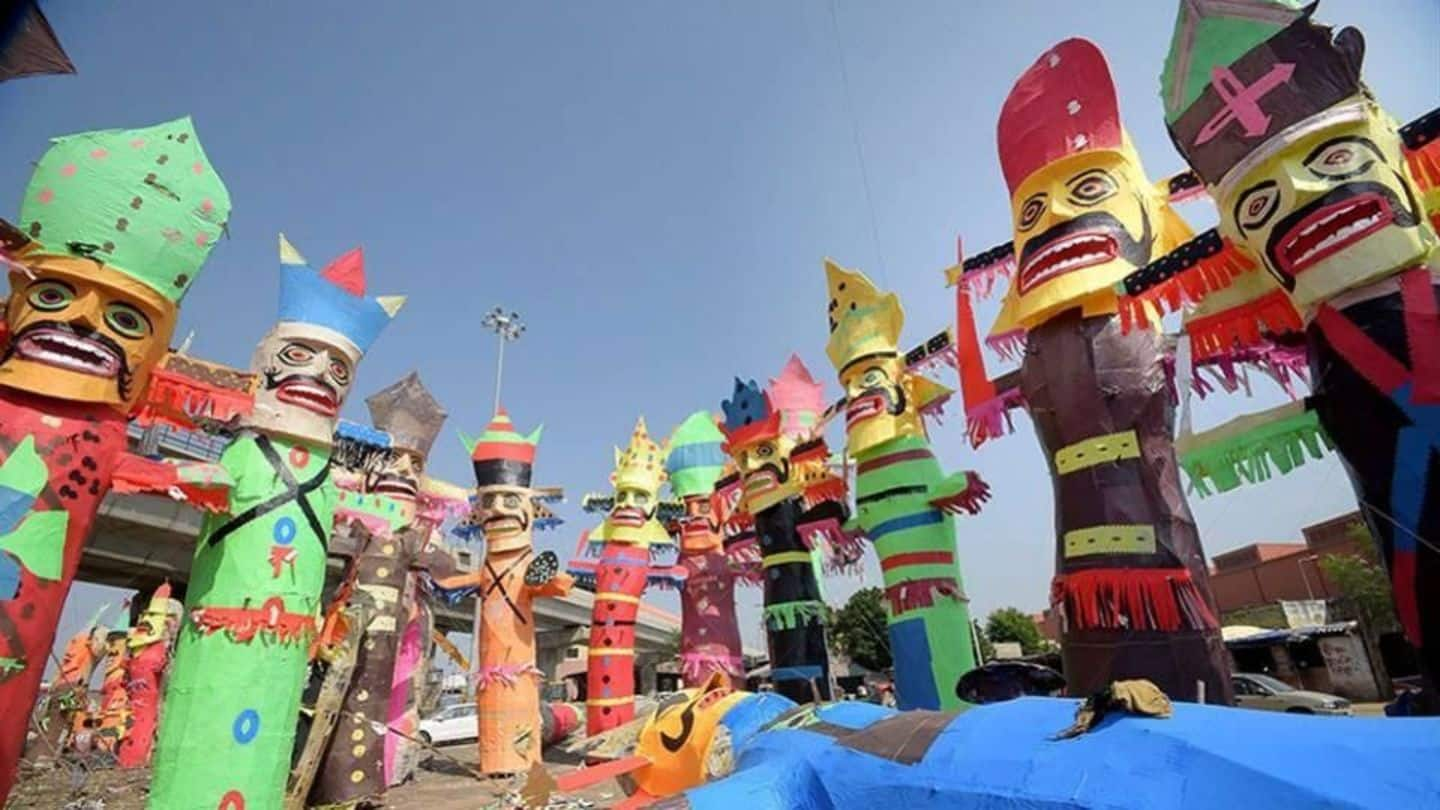 The Delhi HC has slammed the South Delhi Municipal Corporation (SDMC) for seizing and destroying Ravana effigies made by migrant artisans. Criticizing SDMC for calling the effigy-makers "encroachers of public land", the court questioned how Dussehra could be celebrated without effigies. Saying that the artisans cannot be thrown out, the HC told SDMC to provide them a place for effigy making. Know more!
Where will the artisans go to make effigies: HC
The High Court bench questioned: "Can't you (SDMC) anticipate that artisans will come before Dussehra and make effigies? You permit buildings for rich people and bring enactments for them and you remove these poor people saying they are encroachers."
Delhi HC lists matter for hearing on 25 September
Representing SDMC, advocate Monika Arora told the HC the civic body received a complaint from Delhi Metro that the craftsmen blocked the main road in West Delhi's Titarpur. Denying the effigies were destroyed, Arora said SDMC only seized about 20 effigies that were protruding onto the road. The HC ordered SDMC to restore the artisans' effigies and materials it had confiscated.
Demolition visible on footpaths at many places
Local Commissioner Ashok Aggarwal, appointed by the Delhi HC, visited Titarpur where the artisans' effigies were allegedly destroyed. In a report, he stated that the SDMC had carried out demolition, razing the craftsmen's temporary shelters, which was visible at various places. He also informed the HC that the civic body's actions caused losses ranging between Rs. 10,000-2.5 lakh to eight artisans.