Delhi: Shopaholics paradise Sarojini Nagar market is now online
Delhi: Shopaholics paradise Sarojini Nagar market is now online
Jul 14, 2017, 01:41 pm
3 min read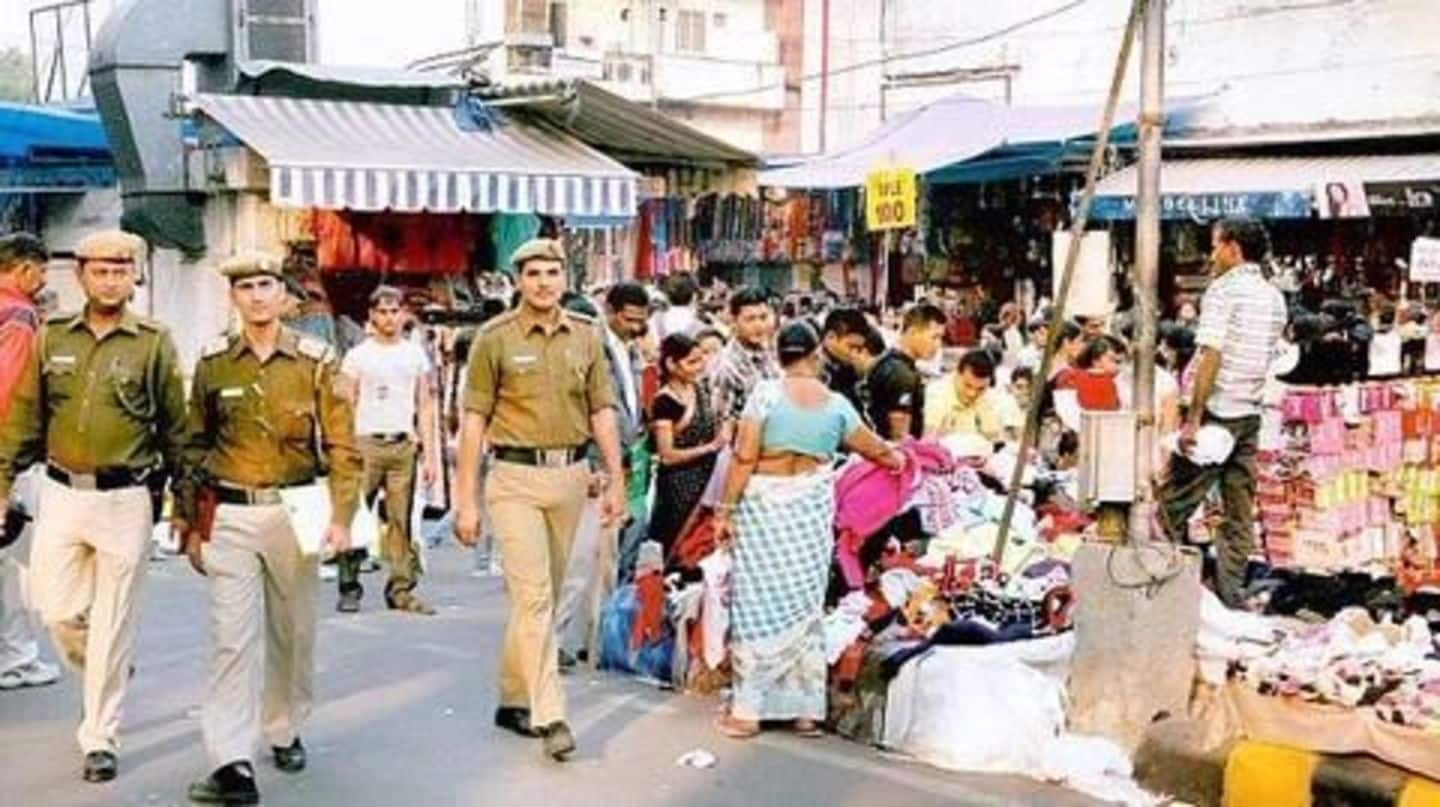 There is great news for shopaholics, especially who love going to Sarojini Nagar. Sarojini Nagar market is now online, thanks to Mohammed Adi who made it possible. Now people, even in Tier II and Tier III cities, can get their hands on quirky, cheap fashion anytime. The website offers dresses at same low price, without compromising on quality. Tap in for more from Delhi.
New Delhi rats nibble metro signalling wires, disrupt services
DMRC decided not to run any more food-joints within its premises after rat menace, leftover food etc have started taking a toll on Delhi-NCR stations, often disrupting services. "Not only does it affect aesthetics, but there have been cases when rats have cut signalling wires. Rats come because of leftover food and small shops do not maintain area properly," a DMRC official said.
'War room' set up to make district open-defecation free
As part of Swachh Bharat Mission, open defecation free (ODF) 'war room' was established to monitor construction of toilets and make Gautam Buddha Nagar free from open defecation by September 30. ODF official said, "Gautam Budh Nagar is at 28th spot with regard to ODF. In 2016-17, around 2,080 toilets were constructed as per target for that year."
Ex-husband sets woman on fire three days after triple talaq
A Muslim woman, who was given triple talaq three days ago, was admitted to a hospital after her ex-husband allegedly raped her and set her on fire in Dadri. The victim was living in same house with ex-husband but in separate room with their two children. As per victim's statement, he entered her room and raped her on Wednesday. A case has been registered.
East Delhi markets to be revamped with Wi-Fi, green lawns
With the available funds, East Delhi Municipal Corporation (EDMC) is planning to give a new look to the four prominent markets -Shrestha Vihar, Pushpanjali Enclave, GTB Enclave and Nand Nagri- with immediate effect. In a bid to make shopping a hassle-free experience for visitors, these markets will get more symmetrical with uniform signages for shops, accessible ramps, organized parking areas, encroachment-free footpaths, etc.
Delhi breathes 'good' air for first time in 9 months
After breathing in 'toxic' air for 9 months, Delhi breathed 'good' quality air, thanks to monsoons. Ministry of Earth Science predicted air to remain good on Friday too. "Even though it is not raining in Delhi, in surrounding areas it is pouring down. Because of this, long range transport of pollutants from outside Delhi is minimal. Around 20%-30% pollution gets reduced." an official said.
Speeding, wrong-lane driving are main causes for road accidents
Gurugram police's analysis found speeding, wrong-lane driving, and suddenly crossing road, by pedestrians as main reasons for road accidents. There were less accidents in first half of 2017 as compared to same period in 2016. "New experiments and changes in traffic movement are being carried out to find a viable solution to these problems. Several drives have helped in improving the situation," police said.