DU to organize special admission drive to fill up seats
DU to organize special admission drive to fill up seats
Jul 31, 2017, 08:12 pm
3 min read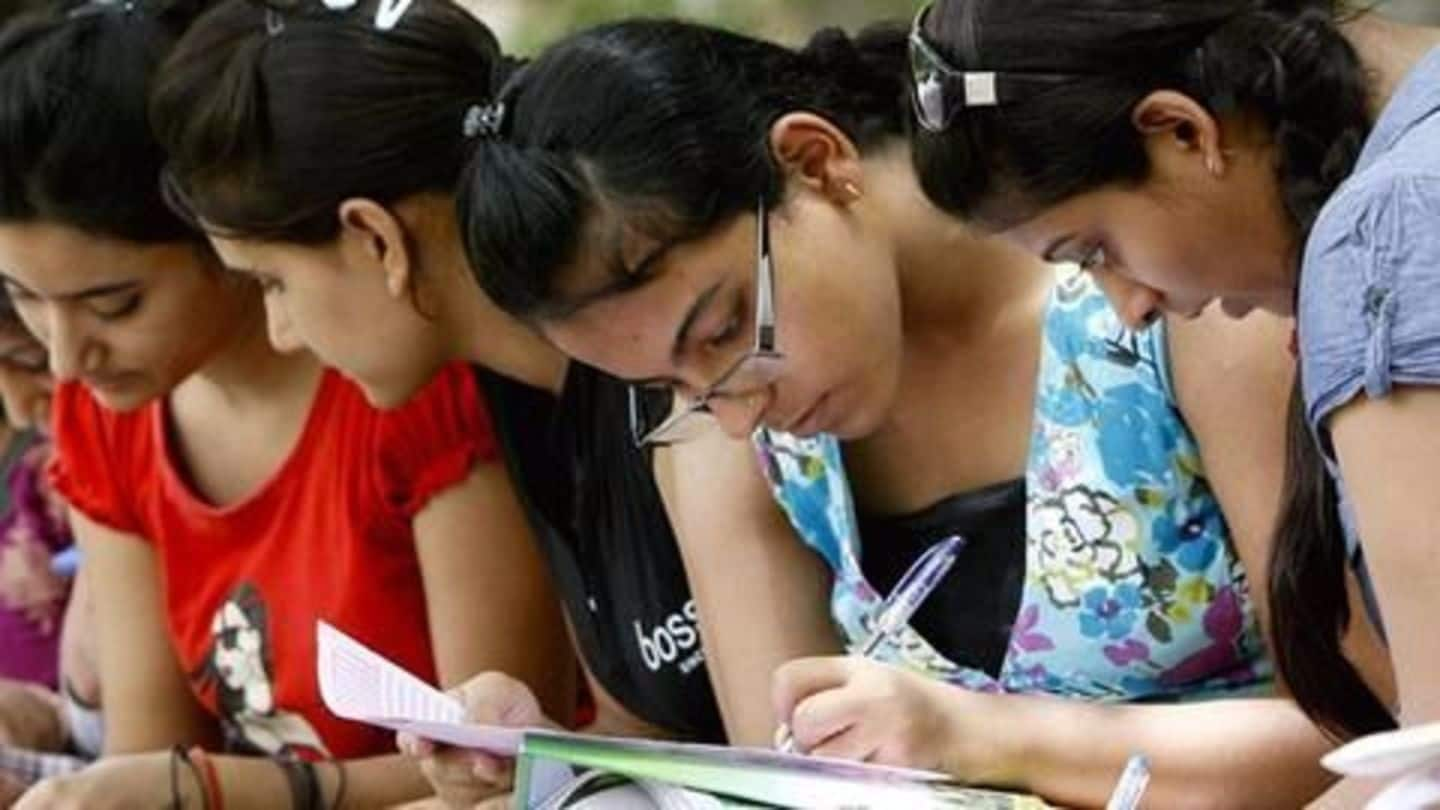 With 1,500 seats still left vacant, Delhi University is all set to conduct special admission drive for applicants under reserved quota and will release two more cut-off lists on August 3 and August 7. But only those applicants are allowed who have already registered with university and filled online registration forms. Tap in to know more from in and around Delhi.
Delhi police arrests woman labourer turned illegal weapons supplier
Mobai, woman labourer who started supplying arms after she couldn't make ends meet, was entrapped by police near Shastri Park in connection with an interstate arms trafficking racket. Police seized 14 semi-automatic pistols of 7.65 mm with 14 magazines from her. When interrogated, Mobai revealed that she used to collect weapons from manufacturer in Gandhwani, MP and supplied them in Delhi, Western UP.
Two students forced to offer namaz prayers at Mewat school
Two students were allegedly being forced to recite the Quran and embrace Islam not only by teachers but also by students at a Mewat school, causing quite a stir. The incident came to light when the parents filed an application for a School Leaving Certificate and a transfer stating the details. The application set designated authorities in motion who took action against teachers.
Three Ghaziabad-based contract killers nabbed, weapons seized
Police arrested three contract killers from Devla village of Greater Noida in connection with murder of Brijeshewar Tyagi, father of a village headman. The accused allegedly shot Tyagi to death for which they received Rs. 3 lakh from Deepak Tyagi who had a rivalry with Brijeshewar. Two countrymade pistols, three cartridges, illegal knives and stolen motorcycles were also seized from the trio.
Shopkeeper rapes 6-year-old girl who came to buy kites, arrested
Police arrested 26-year-old shopkeeper Praveen for allegedly raping a six-year-old girl in Karawal Nagar who had come to his shop to buy kites. The girl's parents were looking for the girl and noticed her crying. She didn't tell them anything initially but later told them about the assault. The parents then rushed to shop to hunt him down but the shop was shut.
Men posing as CBI, escape with jewellery worth Rs. 20lakh
Six men, posing as CBI officials, got inside Nawal Khandelwal's home at Karol Bagh, held his family hostage and took off with jewellery worth Rs. 20 lakh. One of them held a gun at Khandelawal's grandson and threatened to kill him if anyone raised alarm. Police said this was the first time armed robbers posing as cops carried out robbery in a home.