Sholay celebrates its 41st anniversary
Sholay celebrates its 41st anniversary
Written by
Rishikesh Malkhede
Aug 15, 2016, 06:51 pm
2 min read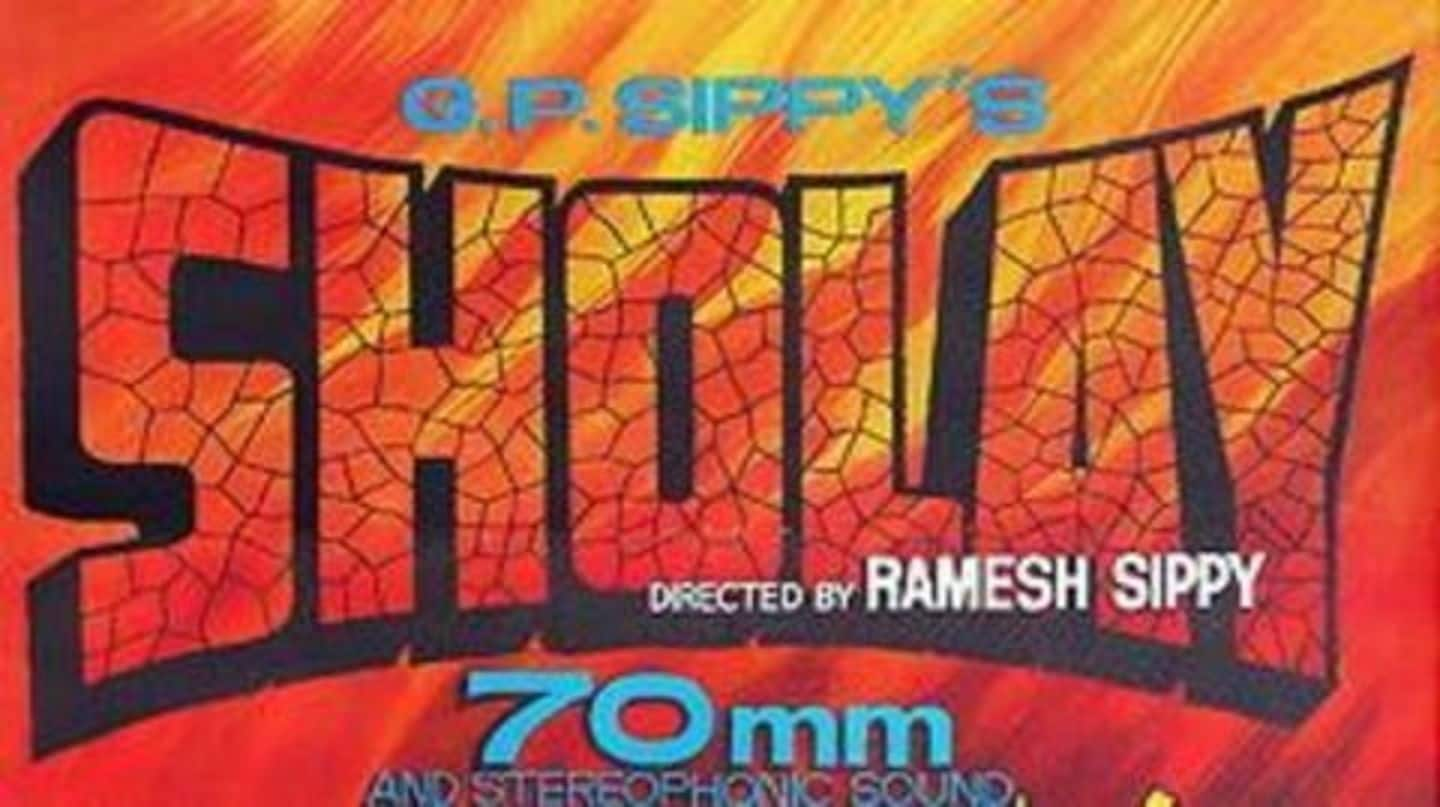 It has been 41 years since the movie Sholay was released on big screen. It still remains one of the biggest hits in the Indian film industry. It was the longest running film before Dilwale Dulhania Le Jayenge and was shown continuously for over five years at Mumbai's Minerva theatre. With a budget of Rs.250 million Sholay was recreated in 3D format in 2014.
Sholay is a bollywood film directed by Ramesh Sippy. It was released on 15th August 1975. The movie starred Sanjeev Kumar, Dharmendra, Amitabh Bachchan, Jaya Bachchan(Bhaduri), Hema Malini and Amjad Khan in lead roles. It was earlier released only in Mumbai. But after few weeks when the movie started getting positive reviews and gained public attention, it was released in other parts of India.
With the popularity of the movie, the fan following, dialogues, shooting and its legacy, BBC India named Sholay as the "Film of the Millennium."
Film full of Action-Drama-Romance-Emotion
Sholay becomes a classic
The film, written by the duo of Salim-Javed went on to become a classic in the history of Indian cinema. It took two and half years to complete the production of the film and went on to become the highest grossing movie of 1975. Dialogues of the antagonist, Gabbar Singh, played by Amjad Khan became very famous and are still used by people.
Sholay released in Pakistan
Sholay was released in Pakistan after 40 years of its release in India. Sholay earned about $45000 after it was released on 17 April 2015 in Pakistan.