5 kid-friendly Christmas movies you should add to your watchlist
5 kid-friendly Christmas movies you should add to your watchlist
Dec 01, 2022, 02:10 am
2 min read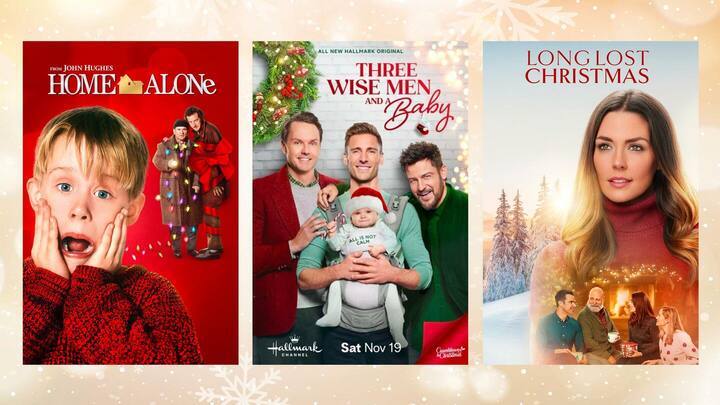 With the holiday season inching closer, it's that time of the year when a perfect weekend idea involves sliding into a quilt with a tub of popcorn and watching a Christmas-themed film. There are many Holiday-themed movies that are worthy of being added to your watch list, but here is a treasure trove of five kid-friendly films, we believe you should definitely watch!
A Christmas movie list is never complete without the mention of the 1990's film Home Alone in it. Chris Columbus's cult classic is a go-to Christmas film for all '90s kids as well as today's kids. Starring actor Macaulay Culkin, Home Alone is a favorite of movie channels. You can watch it on Amazon Prime Video as well.
Next on the list of Holiday-themed movies is Long Lost Christmas. The story revolves around Hayley, an interior designer (played by Taylor Cole) who is on a quest to find her mother's long-lost brother. In her pursuit to find him, Hayley reaches a town outside Denver that has been lit up for Christmas. The rest of the story is for you to unwrap.
'Three Wise Men and a Baby'
If you are aiming for some laughs, this film should definitely be on your watch list. This fun Christmas movie revolves around three brothers who bond over taking care of a mysterious baby who lands at their residence. The film stars actors Andrew Walker, Tyler Hynes, and Paul Campbell. On a side note, you'll find shades of Sajid Khan's Heyy Babyy in this.
Another Christmas-y film that should be on your watchlist is The Royal Nanny. From spies to hot princes and romances, the film has all the right elements in place. Starring Rachel Skarsten, The Royal Nanny truly deserves to be in the top 10 list of memorable holiday movies. In this, Skarsten plays a spy who goes inside Kensington Palace as a nanny.
'Christmas at the Golden Dragon'
Last but not least on this list is Christmas at the Golden Dragon. An engaging movie, it stars Kara Wang and Osric Chau as siblings who are stunned to find out that their parents are closing down their family business, the Golden Dragon, a Chinese restaurant. This information that they find out around Christmas, leads them to navigate their next step.