Court directs police to not take "coercive steps" against Bharti
Court directs police to not take "coercive steps" against Bharti
Jan 27, 2020, 06:26 pm
2 min read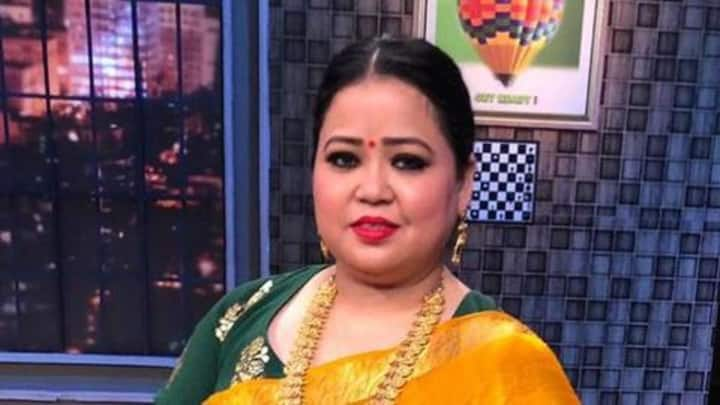 After actress Raveena Tandon and filmmaker Farah Khan, comedian and TV actress Bharti Singh had filed a petition in the Punjab and Haryana High Court, thereby seeking quashing of an FIR against her. Singh, along with Tandon and Khan, was charged for hurting religious sentiments of the Christian community on a show. The court has directed the Punjab Police not to take "coercive steps" against her.
Next hearing has been scheduled for March 25
Notably, Justice Sudip Ahluwalia posted the matter for further hearing on March 25. In the petition, Singh had sought the cancellation of the FIR against her and a stay on the investigation by Punjab Police, claiming that the police complaint against her was illegal and that she has not committed any offense under IPC Section 295-A.
Previously, Tandon and Khan had filed similar petitions
Singh's petition came just three days after the High Court said that no "coercive steps" would be taken against Tandon and Khan in connection with the case, until the date of further hearing, i.e. March 25. Tandon and Khan had previously filed respective petitions, seeking cancellation of the FIR. The three were also reportedly summoned by the Amritsar Police for questioning, earlier this month.
FIR lodged by Sonu Jafar at Ajnala police station
The case against Tandon, Khan, and Singh was lodged following a police complaint at the Ajnala police station (Amritsar), under IPC Section 295-A (deliberate and malicious acts, intended to outrage religious feelings of any class by insulting its religion/religious beliefs). Protests were also carried out against them in parts of Punjab and Jammu. Soon after the FIR, Tandon and Khan also tendered public apologies.
The trio allegedly trivialized the word "hallelujah" during a show
For the unversed, the controversy is in connection with the alleged trivialization of the word "hallelujah" [meaning: God be praised] by Tandon, Khan, and Singh, during one of the episodes of Khan's online streaming show Back Benchers, which streamed on December 24 on Flipkart Video.