#ComicBytes: Alternate (and darker) versions of Superman fans should know
#ComicBytes: Alternate (and darker) versions of Superman fans should know
Written by
Siddharth Tyagi
Nov 18, 2019, 12:05 am
3 min read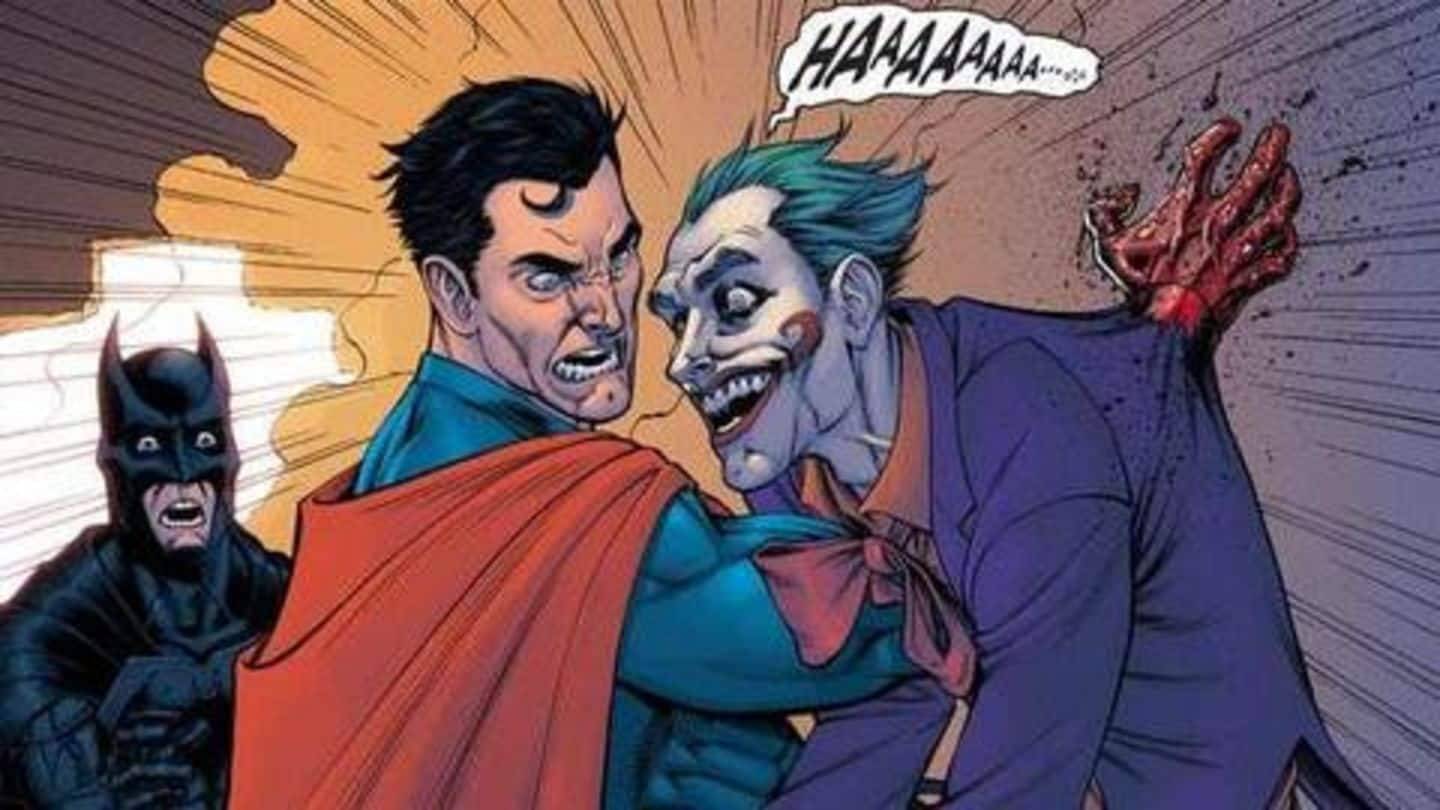 Being one of the most popular heroes, Superman's grace and powers are unparalleled. He evokes a feeling of hope and even though he is so powerful, Superman is arguably the most positive superhero ever created. There are, however, darker versions of him that have featured in various stories time and again. Read on to know the alternate versions that you (probably) didn't know.
When Superman worked for the villain Darkseid
Darkseid is DC Universe's prime antagonist who craves nothing but destruction. Most of the time, it is Superman who foils his plans. But what if the Kryptonian hero worked for Darkseid? This scenario was imagined in Superman: Dark Side where Superman's pod lands on Apokolips, Darkseid's home planet. He then ends up devoting himself completely to the villain's ideals, becoming a truly evil Superman.
Can you imagine Superman as a Nazi?
The hero-turned-Nazi trope has been explored in various comics storylines from time to time. Even the most patriotic of them all- Captain America became a Hydra agent at one point. Superman, in an alternate history, ended up in Nazi Germany where Hitler won the war. He grew up as Overman who wore a collared outfit and had a lover known as Overgirl.
The most twisted version of Superman ever created
There is a Crime Syndicate of America on Earth-3 where lives a twisted version of Kal-El: Ultraman. He is a member of the syndicate and is the polar opposite of Superman. While Superman becomes weak when he comes near Kryptonite, Ultraman gains new powers from the substance! He has murdered multiple people and even Gods but exhibits weakness to sunlight.
Superman: One of the worst tyrants in DC's history
The game Injustice: Gods Among Us and its sequel have one of the best storylines in the DC Universe. While not canon, the story features a completely evil and tyrannical version of Superman. Joker drugs him and he ends up killing a pregnant Lois. The guilt and anger turn him into a new evil ruler of a world that Batman is trying to protect.
This Superman is Batman but somehow darker
In Superman: Speeding Bullets' very interesting storyline, Superman and Batman were merged. Thomas and Martha Wayne adopted this universe's Kal-El and named him Bruce. When Bruce's parents died, he gave in to his dark impulses and became a violent and overpowered being, who had no qualms about burning other people. Notably, the story had Lex Luthor turn into 'Batman's' prime antagonist, Joker.