Defamation case: Amber Heard's demand for new trial rejected
Defamation case: Amber Heard's demand for new trial rejected
Jul 14, 2022, 12:08 pm
2 min read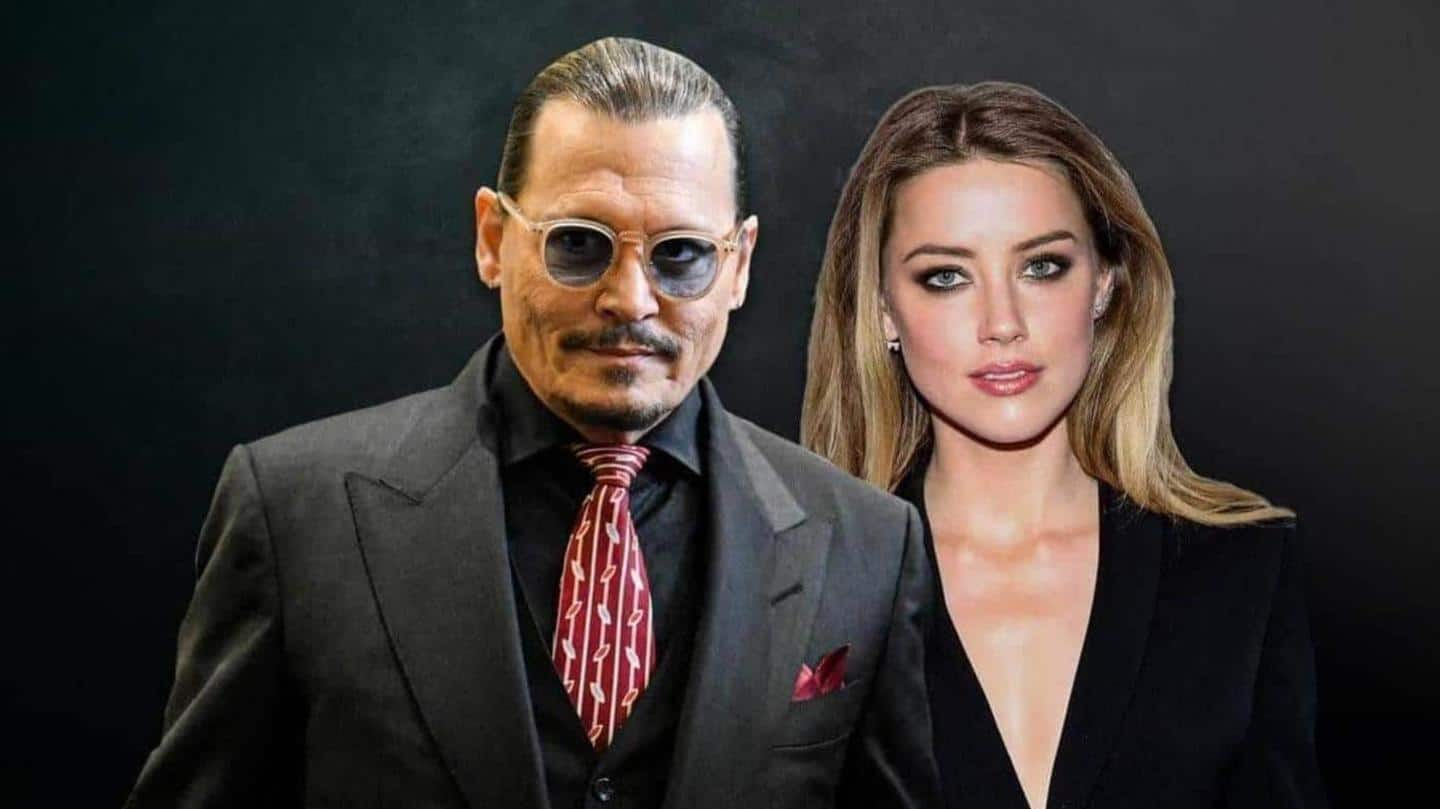 The murky defamation trial between Amber Heard and Johnny Depp continues to hit headlines, despite the jury ruling largely in Depp's favor. Heard had recently demanded a new trial, alleging that one of the jury members wasn't who they were supposed to be. However, her argument didn't hold water in front of the judge who rejected her appeal in this case of "mistaken identity."
Why does this story matter?
The ex-Hollywood couple's trial went on for six weeks in Fairfax County, Virginia.
The trial finds its roots in an op-ed written by Heard for The Washington Post where she spoke about "being a victim of domestic abuse."
She didn't name Depp but he argued that she had "defamed" him and took the matter to court.
Depp eventually won the trial on June 1.
'There is no evidence of fraud,' claimed the judge
On Wednesday, Judge Penny Azcarate rejected Heard's appeal to overturn the verdict and declare a mistrial. The judge's ruling said, "There is no evidence of fraud or wrongdoing. The juror met the statutory requirements for service." Heard's team had alleged that instead of the 77-year-old juror who was supposed to be there, his son (52), who bears the same name, partook in the ruling.
'Due process was provided to all parties,' said the judge
The judge observed, "Due process was guaranteed and provided to all parties in this litigation and the Court is bound by the competent decision of the jury." Separately, Depp's legal team, while reacting to her demands, earlier said, "[Heard] has identified no legitimate basis to set aside the [verdict]," labeling her requests as "frivolous" and "outlandish." They also termed the verdict as "perfectly reasonable."
A 30-minute documentary has captured the trial's events
The legal battle was televised live on YouTube and also heavily dominated Twitter and TikTok. Now, capitalizing on this momentum, a documentary titled A Marriage on Trial: Johnny Depp, Amber Heard, and Truth in the Age of Social Media will air on NBC News Now. It'll also be available on demand on NBCNews.com and Peacock, and will feature several legal and media experts' interviews.