'Emergency': Seen Kangana Ranaut's first look as Indira Gandhi yet?
'Emergency': Seen Kangana Ranaut's first look as Indira Gandhi yet?
Written by
Shreya Mukherjee
Jul 14, 2022, 11:27 am
2 min read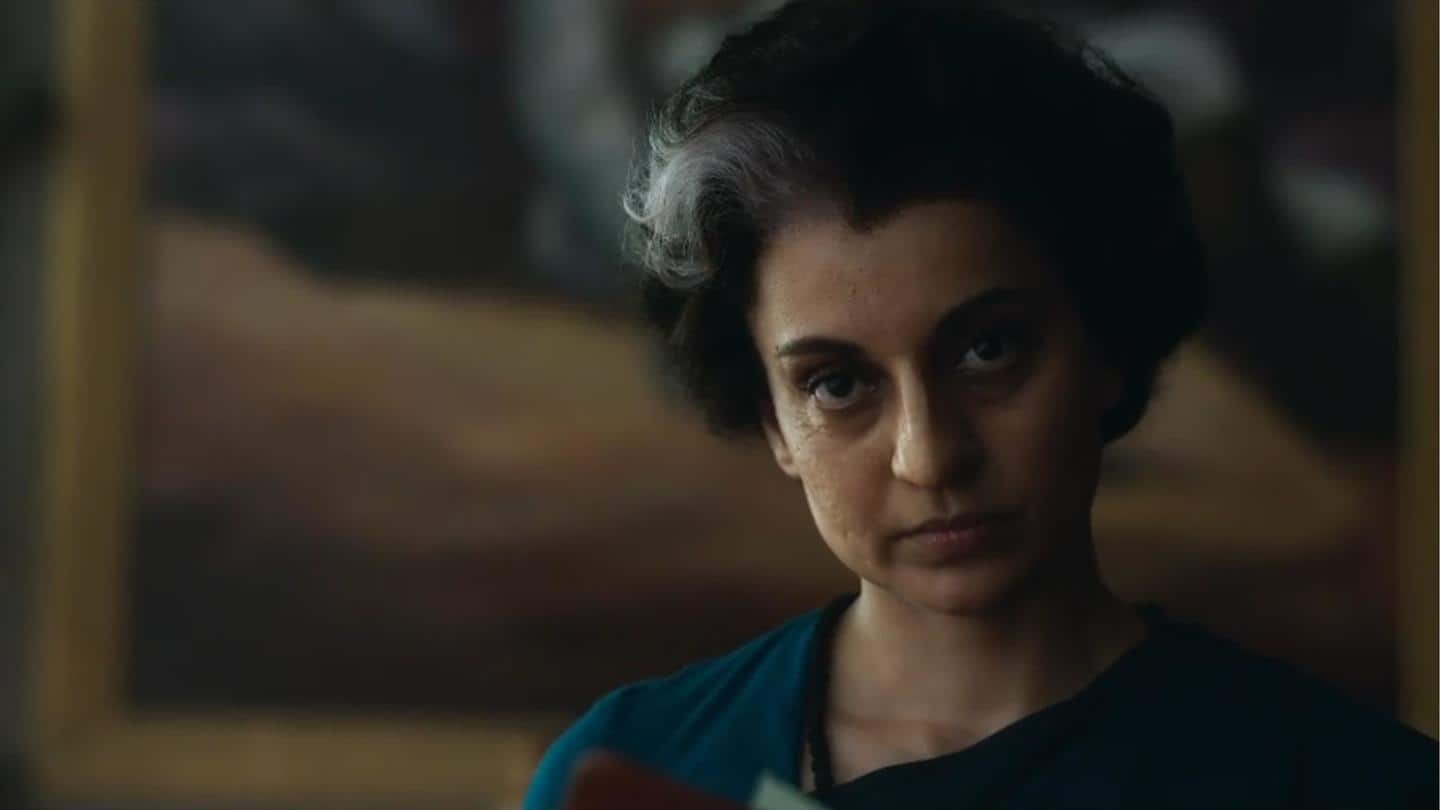 As promised, Bollywood actor-director Kangana Ranaut dropped the first look teaser of her upcoming period directorial Emergency on Thursday. And, we are thoroughly impressed with Ranaut's eerie resemblance to former Indian Prime Minister Indira Gandhi. While the actor has stressed the film will not be Gandhi's biopic, it'll be interesting to see how Ranaut treats the subject of 1975's Emergency. Here's more.
Why does this story matter?
Ranaut, known to breathe life into headstrong female characters, announced her involvement with Emergency in January 2021.
At that time, Sai Kabir was set to helm the project and the scripting was in the final stages.
But since then, many changes have transpired and now Emergency is the National Award-winning actor's second directorial (after Manikarnika).
It's certainly exciting that the shoot has finally begun.
Taking to her Instagram handle, Ranaut dropped a little over a one-minute clip, giving us the maiden look of her as the leader. Her caption read: "Presenting 'Her' who was called 'Sir' #Emergency shoot begins." In the clip, we see the ex-US secretary of state Henry Kissinger asking if American President Richard Nixon can address Gandhi as "Ma'am."
Gandhi's shrill but commanding voice is awe-inspiring
While Gandhi initially answers "yes," she makes sure to add an afterthought. She asks her secretary to tell the American president that everyone in her office refers to as "Sir." Apart from this, we get to hear Gandhi's voiceover where she is announcing the Emergency in the country over the radio. The command possessed by the shrill voice is commendable, to say the least.
This is why Ranaut's transformation into Gandhi looks different
While netizens were left gobsmacked with Lara Dutta's unrecognizable transformation into Gandhi for the 2021 film Bell Bottom, Ranaut's look is different. Helmed by Oscar-winning British make-up artist David Malinowski, Ranaut has retained her original facial features while embodying the body language and tonality of the Congress leader. We can't wait for the political drama to hit the theaters soon!
Earlier, Ranaut also dropped first look poster