Amitabh Bachchan spreads fake news about coronavirus, again
Amitabh Bachchan spreads fake news about coronavirus, again
Mar 26, 2020, 07:37 pm
2 min read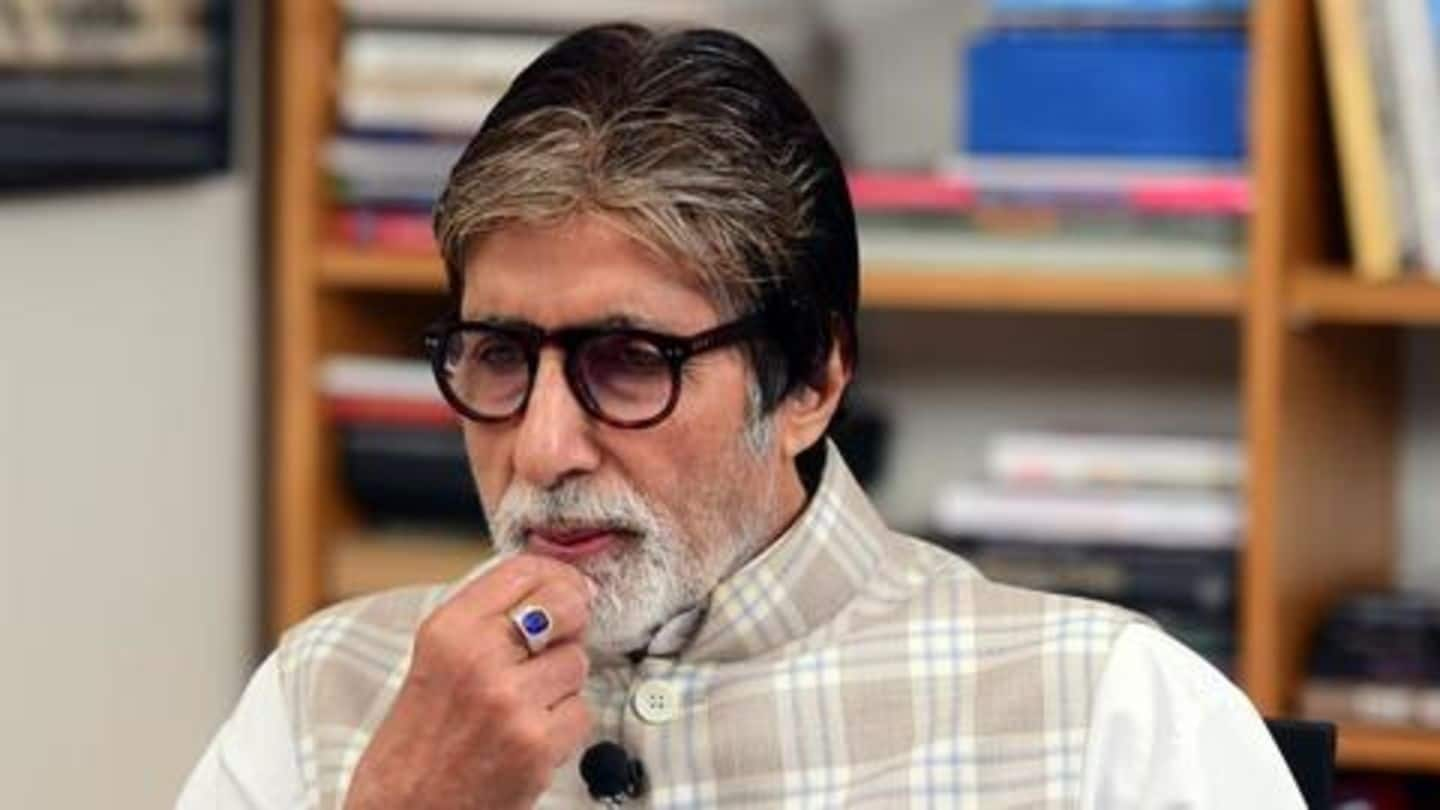 Prime Minister Narendra Modi on Tuesday urged citizens to neither spread false information nor fall for fake news related to coronavirus, but perhaps, Bollywood's megastar Amitabh Bachchan didn't get the memo. In a video, posted yesterday, Big B claimed coronavirus stays on human excreta much longer, so people should use toilets. Today, the Health Ministry's Joint Secretary Luv Aggarwal said it's untrue.
In the video, that has got more than 11,500 RTs on Twitter, Bachchan explained that coronavirus, that started in China, survives on human feces for many days. Citing a study, he said even after a COVID-19 patient is treated, the virus can remain in the excreta. If a fly sits on it, and then on fruits or vegetables, the risk is higher, Bachchan "explained".
He reminded how India eradicated polio
Urging people to do their bit in keeping the crisis at bay, Bachchan asked everyone to use toilets. He reminded how the entire nation came together to implement the Swachh Bharat Abhiyaan. He also added that with the Do boond zindagi ke campaign, polio was eradicated from the country too. Everyone should defeat coronavirus similarly, the 77-year-old said.
You can watch the video here
Health Ministry confirmed flies don't spread the virus
A short while ago, when the Health Ministry briefed media on the ongoing crisis, Aggarwal clarified that coronavirus doesn't spread through flies. Before this, Bachchan made a fool of himself by thinking the WhatsApp forwards he gets have some credibility. In a tweet, that has been deleted, he said vibrations and clapping can keep the virus at bay.
Bachchan asks people to not believe fake news. Slow claps!
Ironically, in the advertisement that Bachchan features, meant to spread information about the deadly disease, he requests people to believe only in the information given by the Ministry of Health and the World Health Organization. Perhaps, Bachchan doesn't realize that those who follow him, take his words very seriously. About time, the megastar stops taking his daily dose of news from unverified sources.