Away on son Ranveer's birthday, Sonali Bendre posts heartening video
Away on son Ranveer's birthday, Sonali Bendre posts heartening video
Aug 11, 2018, 01:08 pm
2 min read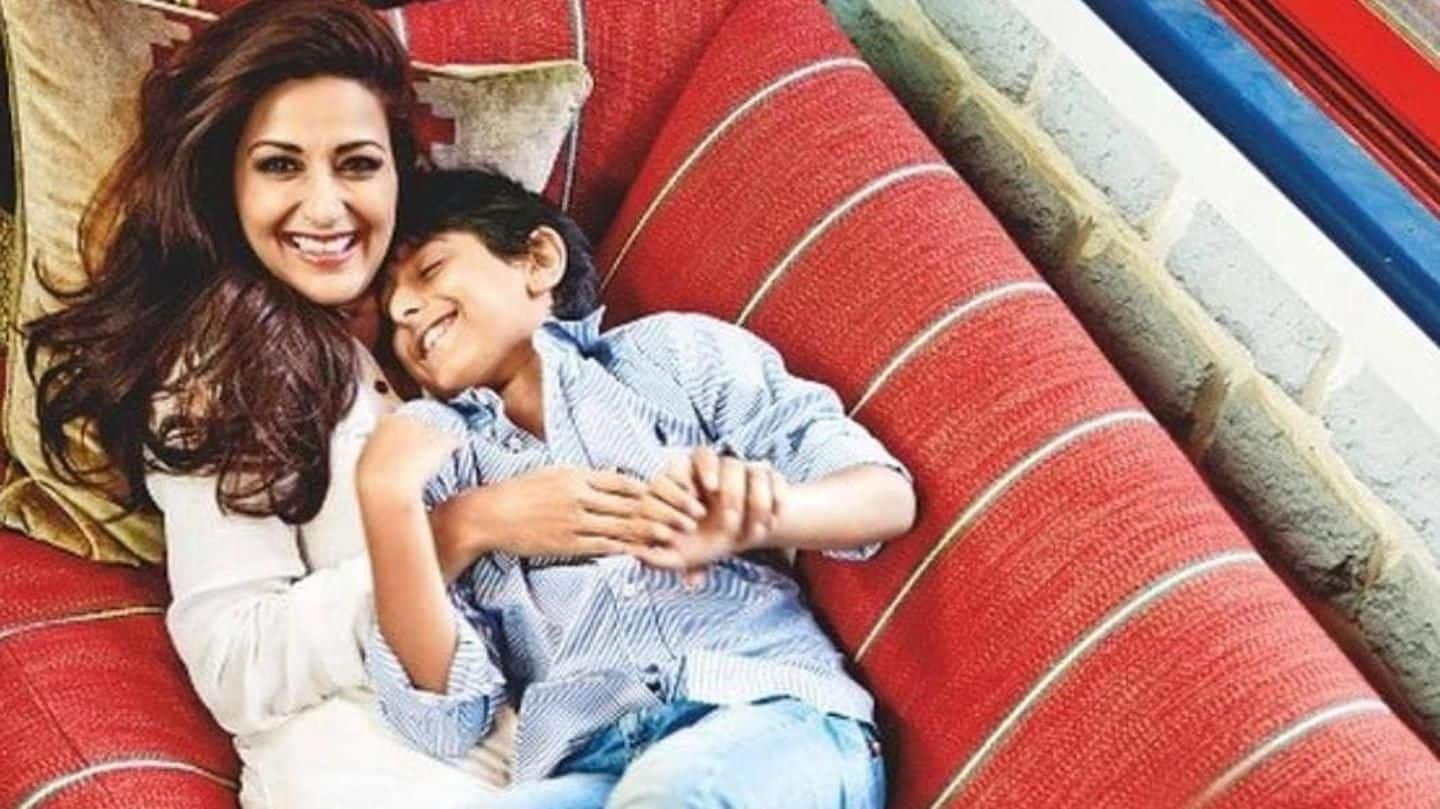 A short while ago, Sonali Bendre posted a video on her son Ranveer's birthday and wrote a heartfelt message. Unfortunately, the actress couldn't be with her son, who turned 13 today, as she is recuperating from cancer in the United States. While she must obviously be sad about missing her son's birthday, Sonali ensured her post told Ranveer how much she loved him.
Sonali can't believe her son is 13 already
The video which Sonali posted featured photos of the mother-son duo spending quality time. Sonali wrote that she needed time to accept the fact that Ranveer turned 13, a teenager. She then wrote how proud she was of her son's wit, strength, humor, kindness, and even mischief. "Happy happy birthday, my not-so-little one," wrote Sonali, and added she missed her son a lot.
Happy birthday Ranveer: Here is Sonali's post
Breaking cancer news to Ranveer, wasn't easy for Sonali
Ranveer was with her mother in the States during her initial days in treatment but had to return as his vacations got over. Earlier, Sonali explained how it was difficult for her to break the news to her son. She said keeping children in dark, in matters like these, wasn't the best idea. Sonali said Ranveer took her illness news maturely.
Sonali Bendre has switched on the sunshine
Sonali Bendre has decided to not abandon positivity in her battle against cancer. She keeps her fans updated with what's happening. She said she made 'Switching On The Sunshine' her mantra and for now was taking it one day a time. Husband Goldie Behl revealed a few days ago that she was responding to treatment well, and there weren't any complications till now.