Taking 'Lust Stories' further, Sumukhi Suresh gives manual on masturbation
Taking 'Lust Stories' further, Sumukhi Suresh gives manual on masturbation
Written by
Shuvrajit Das Biswas
Aug 10, 2018, 09:30 pm
2 min read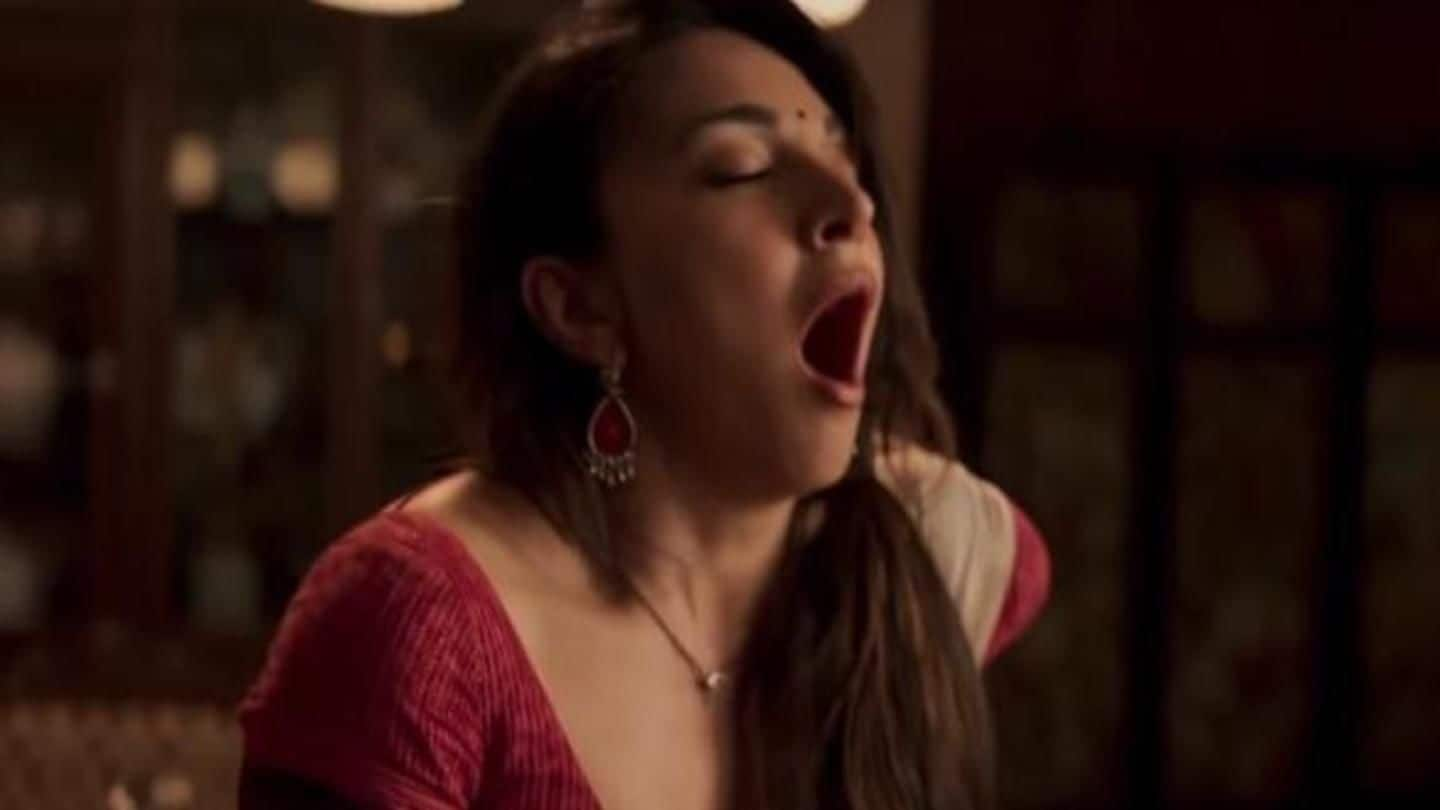 We all know how Netflix's 'Lust Stories' attempted to break the taboo around women masturbating. Now, comedian Sumukhi Suresh has made a video about the women in the movie and it has gone viral. The viral video, a manual to masturbation, shows Radhika Apte from Anurag Kashyap's short film which kick-started the lesson. Amazingly, Sumukhi's clip from her act was cheered by the audience.
The M-word isn't taboo and Sumukhi proves it
Sumukhi's viral video shows Apte's character approach her student to record that the sex they had was consensual. Sumukhi admits to the gutsy nature of the act and casually slips into how masturbation could have prevented the situation. She then describes how to go about it - putting on mood music, washing hands because of hygiene of course, and picturing Hrithik Roshan's face.
Watch: Get a lesson on masturbation from Sumukhi Suresh
Normalize masturbation: Sumukhi and Kiara Advani's message
When it comes to masturbation, Sumukhi and Karan Johar both had similar approaches. They both used smart humor to normalize it. Johar's movie showed Kiara Advani accidentally climax in front of her family when her grandmother-in-law mistakes the vibrator's remote for the television remote. Johar's self-referential touch to use K3G's soundtrack as background music was masterful! And also became controversial later.
What Kiara Advani said about her masturbation scene
Speaking about the talked-about scene, Kiara said once, "Everybody is aware and exposed to and is educated enough. As long as nothing is out of context, then it is fine to show it in films...everything is being shown instead of forcefully trying to hide it."
Sumukhi's viral video was lauded by the Twitterati for its boldness. The hashtag #LustStoryForWomen started trending, and women have appreciated the humor. One user commented it was natural for women to have lust as much as men but society silenced them. Most people agreed that it was time for women to start speaking about their desires too. What a time to be alive!