Ridiculously expensive things owned by Ranbir Kapoor
Ridiculously expensive things owned by Ranbir Kapoor
Written by
Pallabi C Samal
Nov 26, 2019, 05:56 pm
3 min read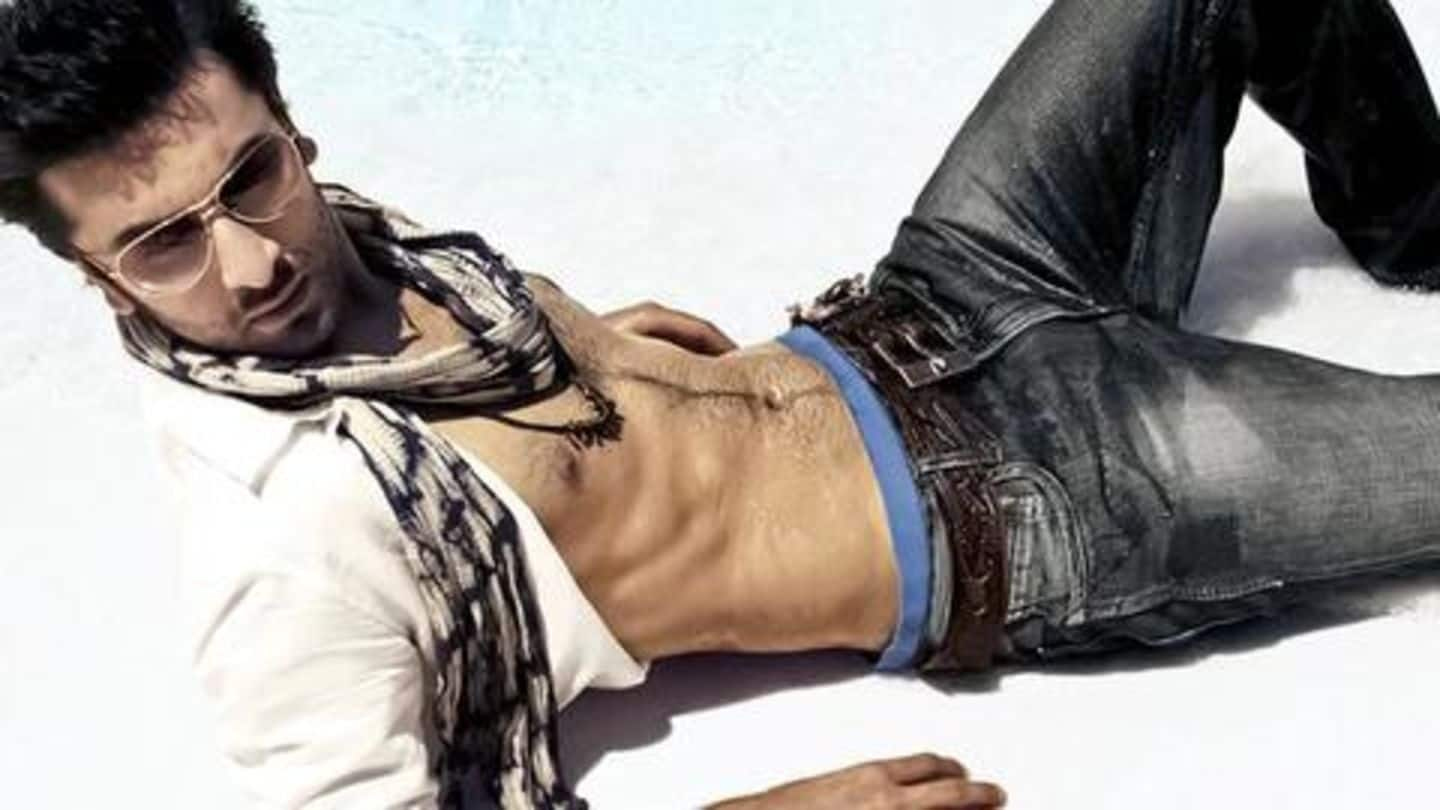 Ranbir Kapoor is, unarguably, Bollywood's Rockstar. And while he can easily be said to be a product of nepotism, there is no denying the fact that he has established himself as one of the best actors in Bollywood through sheer hard work and talent. The success tasted by this Kapoor scion also translated him into owning some ridiculously expensive things. Here are some.
But first, a bit about his net worth and income
Ranbir, who started his film career with Sanjay Leela Bhansali's Saawariya in 2007, opposite Sonam Kapoor, has amassed a net worth of around $45 million (Rs. 310 crore). His annual income stands around $5 million (Rs. 30-35 crore). Apart from doing films, the actor also does numerous lucrative endorsement deals, stage performances, and gets paid for appearances on magazine covers as well.
He paid Rs. 35cr for a 2,460sqft apartment in Bandra
Now, let's start with the list. In 2016, after breaking up with Katrina Kaif, Ranbir shelled out a stunning Rs. 35 crore for a new home in Vastu Building, Bandra. Located near the Kapoor's Pali Hill bungalow, the interiors of this 2,460sqft apartment were aesthetically done by Gauri Khan. Even his father, Rishi Kapoor admitted, "You have made a home out of Ranbir's house."
Ranbir also owns a Rs. 13cr-worth flat in Trump Towers
Ranbir owns another luxury property in Trump Towers Apartment, Pune. He and Rishi paid Rs. 13 crore each to buy their individual apartments in 2015. Spread across 6,100sqft, the apartments are a part of a massive housing society comprising two towers of 25 floors. Did you know, in 2018, Ranbir was sued by his tenant for failing to honor the rental agreement terms? Ouch!
He bought Audi R8 V10 when he started dating Katrina
The Kapoor lad also has a large collection of uber-cool cars. His most expensive till date is Audi R8 V10, which he bought when he started dating Katrina. The model of this car, which costed him a whopping Rs. 2.47 crore, also made an appearance in a Hollywood movie. It's the same that Tony Stark was seen driving in the first Iron Man movie.
His prized possession: Rs. 2.19 crore-worth Mercedes Benz G63 AMG
Next up in the list is his Mercedes Benz G63 AMG, which was launched last year, and is priced at Rs. 2.19 crore. It's said that not many Bollywood celebrities own this beast, as they opt for the likes of Mercedes-Benz GLS or Audi Q7, but not Ranbir. The car, which can clock 0-100 mark in 5.3 seconds, is one of his prized possessions.
When Sanjay Dutt got blasted for gifting Ranbir a bike
Apart from a Merc and an Audi, Ranbir also owns a Range Rover Sport, Audi A8 and Harley Davidson Fatboy. While he bought the Range Rover by paying Rs. 1.51 crore, the Audi is priced at Rs. 1.12 crore. Meanwhile, the Rs. 18L-worth bike was gifted to him by Sanjay Dutt, who also got a blasting from Rishi for spoiling his kid. Uh-oh!
Ranbir is known for his collection of pricey wrist watches
Ranbir, with his first salary, had bought a Hublot Mexican by paying Rs. 8.16 lakh. When he was 13, his parents, Rishi and Neetu, gifted him a TAG Heuer Grand Prix watch, which is priced at Rs. 3.25 lakh. He also received a Richard Mille RM 010 worth Rs. 50 lakh from his childhood hero, Bollywood legend Amitabh Bachchan.